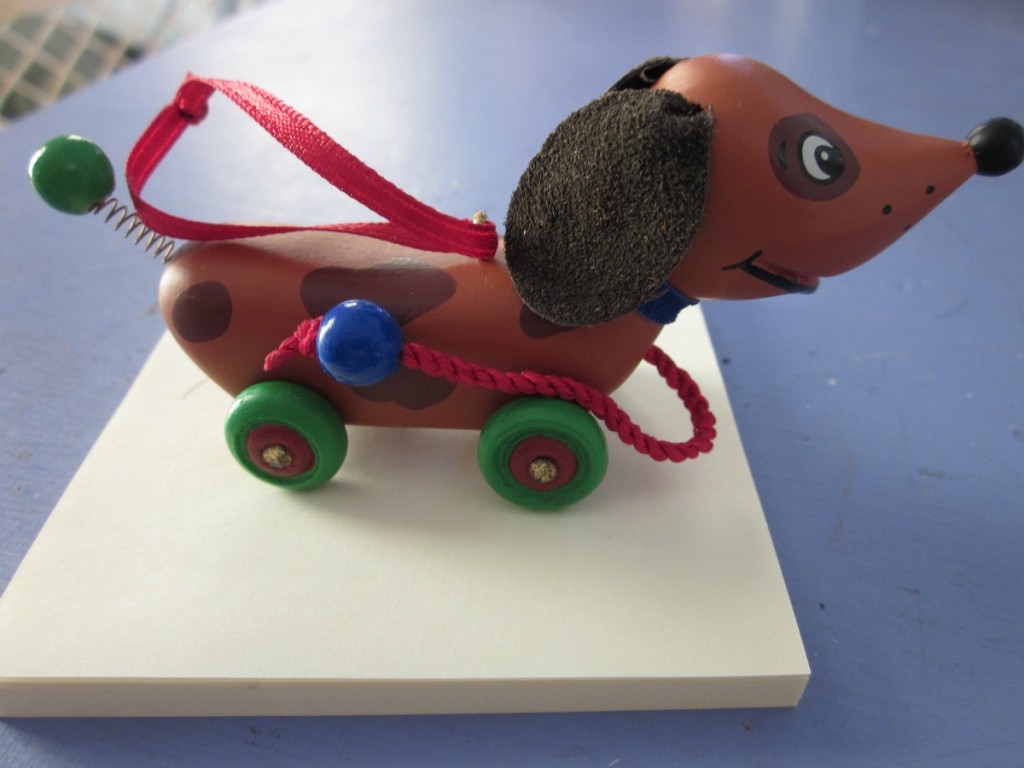 I just had to share this precious ornament with you!  Her name is Waggles. She is a Hallmark Keepsake Ornament that was made in 2001.  This sweet dachshund was gifted to me by Abby from Our Dachshund Sophie blog.  She and I have begun a wonderful friendship because of the love of our special wheelchair dachshunds and our passion to educate and bring positive awareness to these precious pups.
Abby writes beautifully of her life with her dachshund, Sophie who is in a dog wheelchair because of Intervertebral Disc Disease (IVDD), as well as raising two young children. Abby's love for Sophie is so endearing and reminds me so much of my relationship with Frankie, and now Joie.
I'm just ticked to have been given this sweet ornament by Abby and as a keepsake that not only reminds me of Frankie, but Sophie as well. It makes me smile every time I look at it.