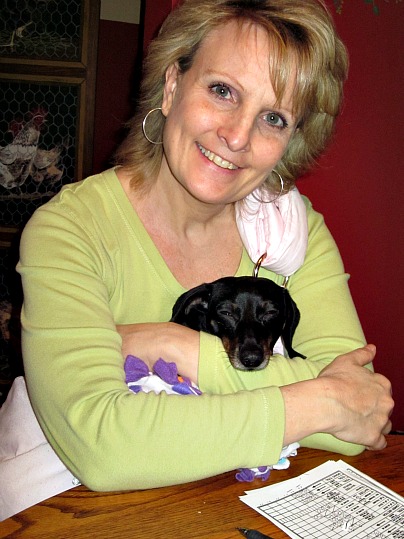 Chillin' out with Joie, my inspiration and reminder that life is so good!
I'm really enjoying hearing from many of you after you've read my new book. I'm feeling so honored that my book is touching a chord. It felt incredibly vulnerable letting my story go out into the world. But those of you sharing your thoughts with me have truly touched me. Thank you.
One thing I'd like to do is connect with book clubs for discussion around any or all of the topics in my book. If you belong to a book club, we can do this via phone or Skype. If your group has never done this before in terms of phone or Skype, I can help with that. I'm also available in person depending on your location. For more information please feel free to contact me.
While I wrote my book mainly for women, I was deeply touched by an email I received from David, who is 49 years old. He gave me permission to share what he wrote to me.
"Through your work, you've helped me look at certain things that I've worried about in life a whole different light. Bailey had back surgery a couple years ago, and we were fortunate that she recovered well. However, our vet has told us that after looking at some x-rays for Rudy, she would most likely be susceptible to back issues. So, I've been stressed about that for quite some time, that is until I read your book. What a positive outlook it has helped me formulate on the whole situation. I'm sure that whatever happens, it will turn out to be a blessing.
I've also lost a lot of loved ones in my life, my parents in my 20's and many other relatives throughout the years. Thus, turning 50 this year wasn't feeling all that great, but once again, you've given me a few things to contemplate and for that I'm really thankful. I know that I have the best years of my life to come, sharing them with my loving partner of 10 years and our beautiful, very special girls that you see in the photo. I'm looking forward to get on with it now more than ever!"
I wanted to share this because as I mentioned, I felt vulnerable putting my thoughts out there. While at the same time, I realize so many of us struggle with some of the same issues. While these issues may seem ordinary, I came to see that if they stop us from living fuller, happier lives, then we need to start talking about them and encouraging each other.
In an upcoming Joyful Paws Jaunt blog stop later this month I'll be talking about how being vulnerable actually helps us when writing memoir on Kathleen Pooler's memoir blog. But even if you aren't planning on writing your memoir, I'd love to connect with you and your book club for discussion around topics that do make us vulnerable and stop us from going after our dreams and our hearts desires.
**If you'd like to try and win a copy of Through Frankie's Eyes, be sure to stop by The Mary Reader blog soon and leave a comment to have your name entered. You must also sign up to follow Mary's blog to qualify and details on the right hand side of her page.