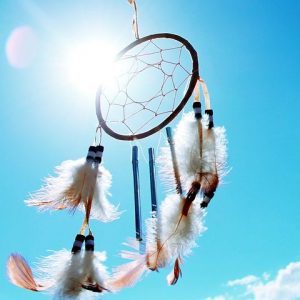 Dreamcatcher Workshop- Gather in Sacred Circle to Weave your Intentions into 2018
This year is being hailed as the year we take back our power, nurture our intuition, and set intentions that more deeply satisfy our heart's true desires.
In this interactive workshop we will:
Release what no longer serves you
Open to your innate wisdom through meditation
Capture your desires through journaling
Weave your visions and aspirations into a dreamcatcher
Gather with like-minded women, share stories, connect, and be inspired
When: Saturday, January 27th, 2018
Time: 12:30-4:00pm
Where: Joyful Pause Studio
Space is limited. Register soon.
To learn more and register click here.
Walking Stick & Mindful Meditation
Exploring how everything is connected can have a profound effect on our lives. You are invited to join us in creating your own unique walking stick, learn to walk in mindful meditation, and connect with the earth's healing energies. A practice you can then take with you and incorporate into your life whenever you feel the call to reflect and replenish your precious, valuable energy. Stay tuned for announcement of next workshop.
Talking Sticks
Learn the meaning of Talking Sticks in Native American cultures and make your own unique Talking Stick. Tap into its healing energies and discover your own authentic voice and enjoy transforming conversations.
You'll learn the meanings of symbolism in materials used to create your own Talking Stick and how that symbolism can help you in understanding your own innate wisdom. Stay tuned for announcement of next workshop.