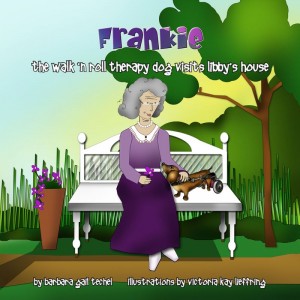 Mark your calendars!  Libby's House, where Frankie is a resident therapy dog and where her new book takes place is sponsoring the official launch of our newest book!
When:  Sunday, February 28, 2010
Time:  1:00p.m.-3:00p.m.
Where:  Libby's House East, 2683 Valley Road, Plymouth, WI  53073
For more information:  Contact Tracy Cinealis, Senior Living Specialist, 920-946-8730 or Barbara Techel, Author, 20-377-1749
Most of the residents at Libby's House have Alzheimer's desease or dementia.  We will be donating 30% of all books sales during this event to the Alzheimer's Association.
We hope you can join us!