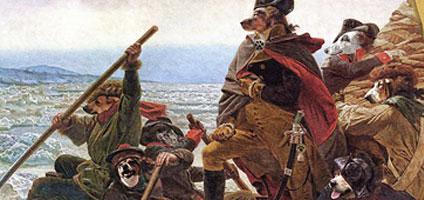 What a great idea!  This especially touches my heart because my brother is overseas right now. I pray he comes back safe and uninjured.  But for those that have not, I can just imagine the amazing goodness these service dogs are to these warriors. We owe them the chance to have a service dog if they need one.  And it's so easy for us to help out:
For every 1,000 Facebook, Tumblr, and Pinterest followers Dog Bless You gets before July 4, the nonprofit will donate a service dog to a wounded warrior.  Please go to Dog Bless You Facebook page today and click "like."  That's it. That's all you have to do.  But then take it a step further and share on your Facebook wall or blog. Wouldn't it be great if every soldier who needed a service dog, got one?
God Bless America. God Bless our soldiers, and God Bless the work of service dogs.