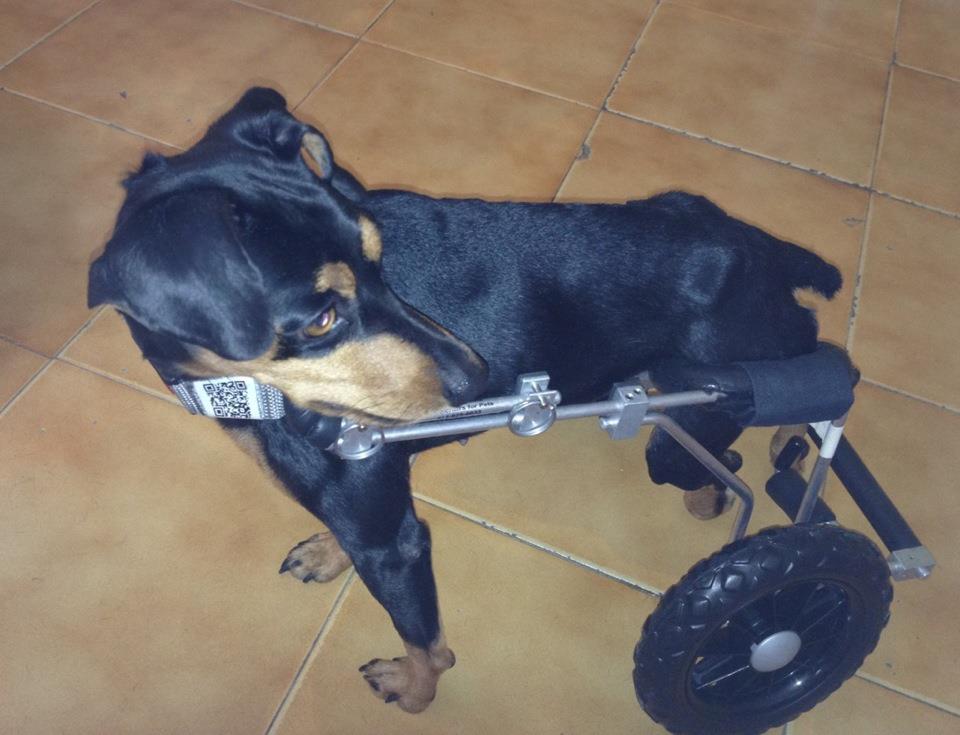 Daysi is the second recipient of the Frankie Wheelchair Memorial Fund!   Her friend, Astrid heard about the special fund started in Frankie's memory to help families in financial need so their dog can get a wheelchair if need be (also helps dogs in rescue get a wheelchair) so she contacted us for her friend's dog, Daysi who needed help.  Daysi's wheels went all the way to Puerto Rico!
The fund is set up through Eddie's Wheels in Frankie's memory and is helping other dogs who may need wheelchairs.  It makes my heart sing to know Daysi will now live a long, happy, quality life with her wheels.
If you would like to help in this effort of helping less fortunate dogs get a wheelchair that need one, please visit National Walk 'N Roll Dog Day  or the About Page on Facebook where we have information about this fund.
Please leave a comment below and share your positive and continued healing thoughts for Daysi.
Keep on rolling, Daysi!  We love you!
**A special thank you to Frankie fan's who made this possible with so many wonderful and generous donations!!!  We could not have done it without you.