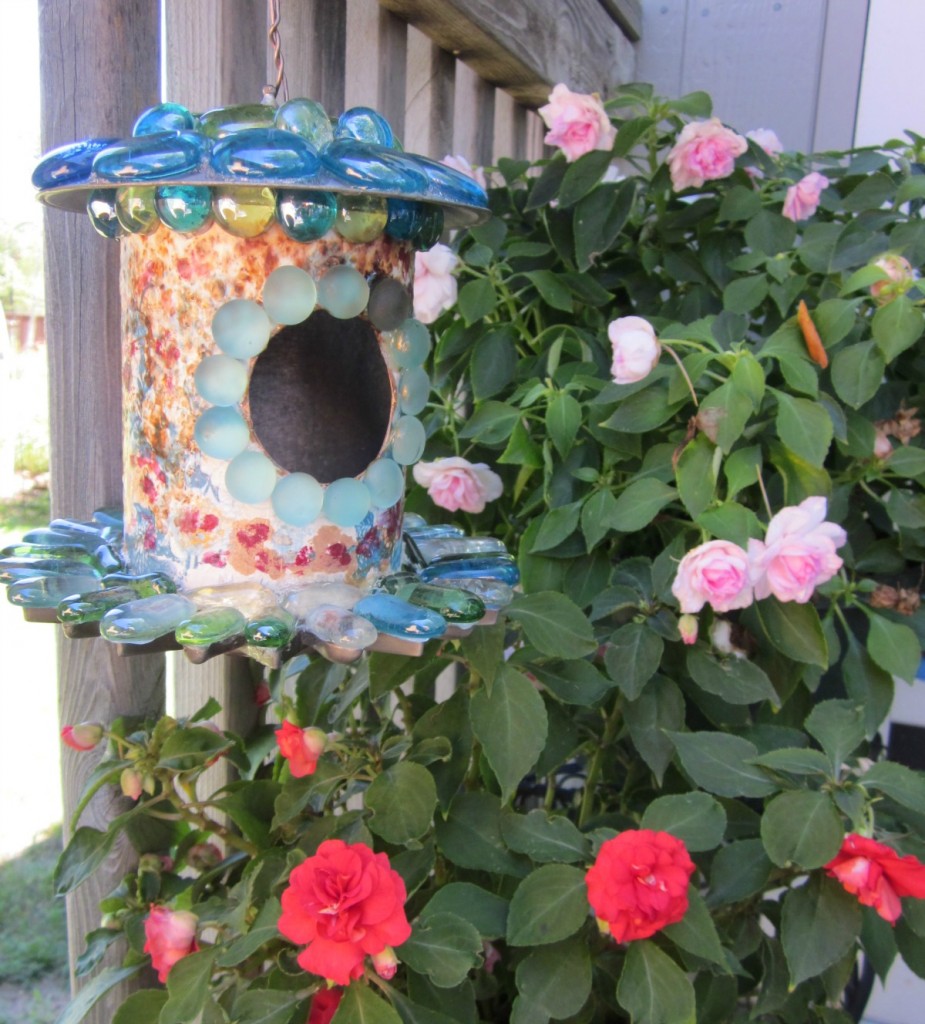 It's been a crazy week with challenges with my new computer and many trips to Best Buy.  The issue will hopefully be resolved with my new computer that I have to pick up on Saturday.  It is a week where I didn't get much done in my office.  I can't always sit with that feeling to well.
I started to get wrapped up in thinking that I'm now a week behind on things.  But then caught myself and stopped.  Maybe this was exactly how this week was to play out, I thought.  That's okay.  Then as I was walking back out to my writing cottage I stopped and took a moment to admire the blooming flowers outside my door and the new little fun birdhouse I bought this past Saturday at the Farmer's Market.  I love supporting small businesses and people doing creative things that they love to do.
So if you follow me regularly on this blog, you know that one of my favorite colors is periwinkle and then pair that with lime green and my eyes go into a magical, crazy dance of no return.  I just HAD to have this birdhouse!  So as I stopped to admire it once again, I felt myself relax that this was just the way this week was to play out.  I reminded myself that everything will all work out. It always does.
Tomorrow I will be spending all morning in a photo shoot with Lisa Lehmann for new author photos for my new book coming early next year.  I think it will be great fun!  One step closer to putting this book together and that feels good.  But in the mean time I'll admire this special little spot outside my cottage and give thanks for the sweet little reminders of what life is all about.