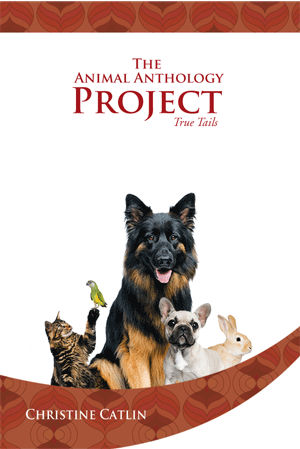 From The Animal Anthology Project Blog:
Featuring stories from the nation's most reknowned authors of animal tales, The Animal Anthology Project has been published. Contributors include notable Lois Duncan (Hotel for Dogs), Bob Tarte (Kitty Cornered), Sy Montgomery (The Good Good Pig), Irene Pepperberg (Alex & Me), Carl Safina (Song for the Blue Ocean), J.A. Jance (NY Times bestselling author of the Ali Reynolds series), Dr. Marty Goldstein (Starring in Oprah as America's premier holistic veterinarian), and Hugh Warwick (A Prickly Affair: My Life with Hedgehogs).
To buy the book either head to your local bookstore or go on amazon.com. To help The Animal Anthology Project and the Best Friends Animal Society buy a book today! Out of more than 1,000 submission we have selected our favorite 50 to appear in print.
I'm very honored and proud to be among all these wonderful authors whose story was accepted and now published in this book done my 16-year old Christine Catlin.