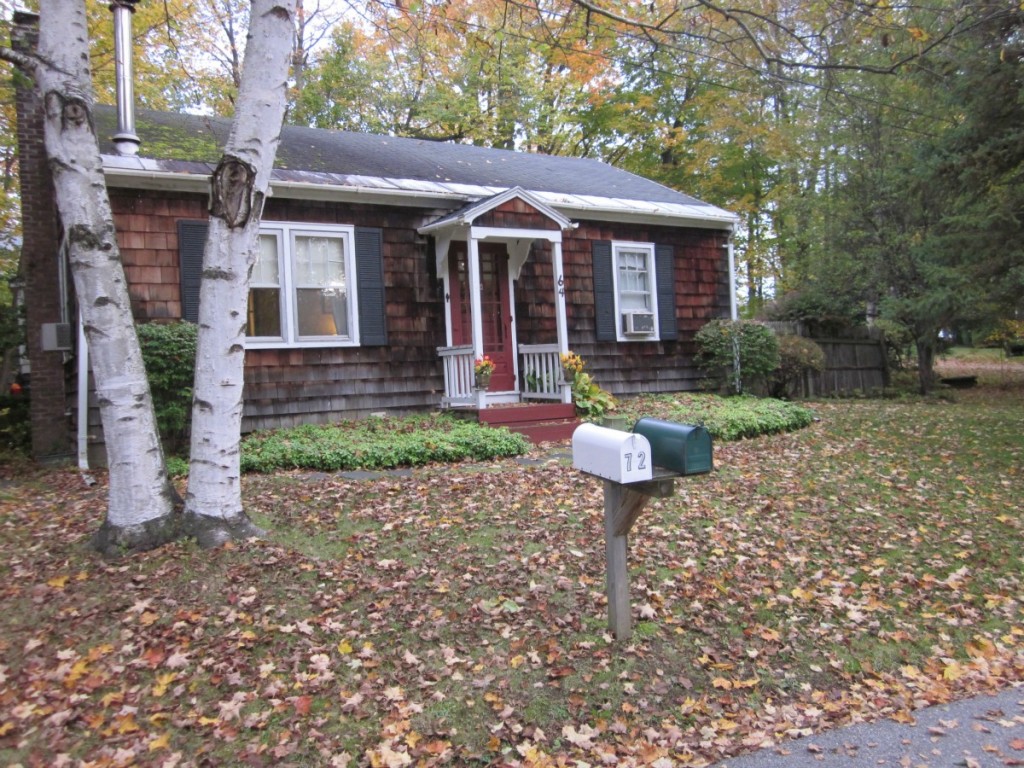 The minute we saw the welcome sign for Vermont it was as if we left another realm and entered in the stunning majestic of fall in Vermont in all its finest glory of brilliants…  Brilliant oranges, reds, and yellows.  My heart feels very at home here and I had tears in my eyes as we made our decent into the valley of southern Vermont yesterday afternoon. To be surrounded by the mountain and all the color that is a fall feast for your eyes makes me feel incredibly lucky to be here.  All I can think is that God must have been having one amazingly creative day when he thought up Vermont.
We are staying in a quaint little cottage that is about 900 sq. ft.  A wood burning stove, small dining area and living room. My laptop is set up right outside a darling little bowed window looking out over the backyard of fallen leaves. Don't you just love the front door?  More outside shots and inside of cottage posted on my Facebook page.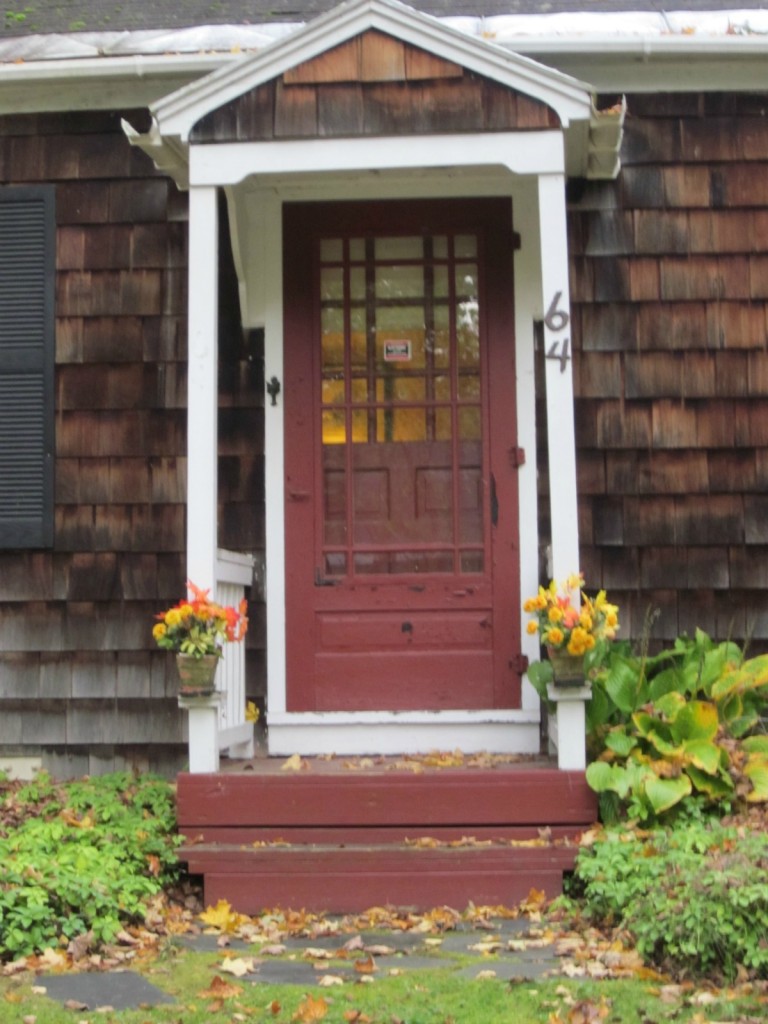 Today we traveled about two hours to Shelburne Falls, MA to visit and tour Eddie's Wheels where Frankie's wheelchair was made.  That was so delightful and it was so nice to have met Leslie and Eddie Grinnell as well as their hard working and dedicated staff.   I'll post pictures of that soon.
But here are a few more pictures of our sweet cottage.  I shall never want to return home… but there is no way I could leave my Kylie girl behind, so I will eventually return to Wisconsin.  I miss her already, but she is in good hands with grandpa P. who is staying with her and no doubt spoiling her rotten.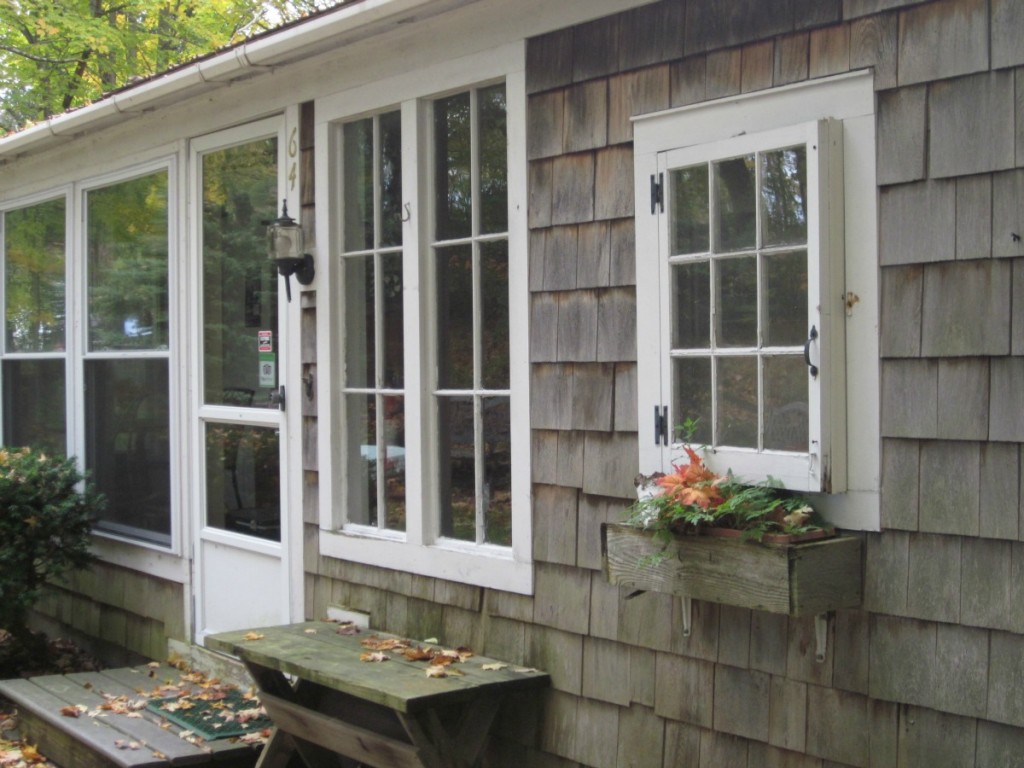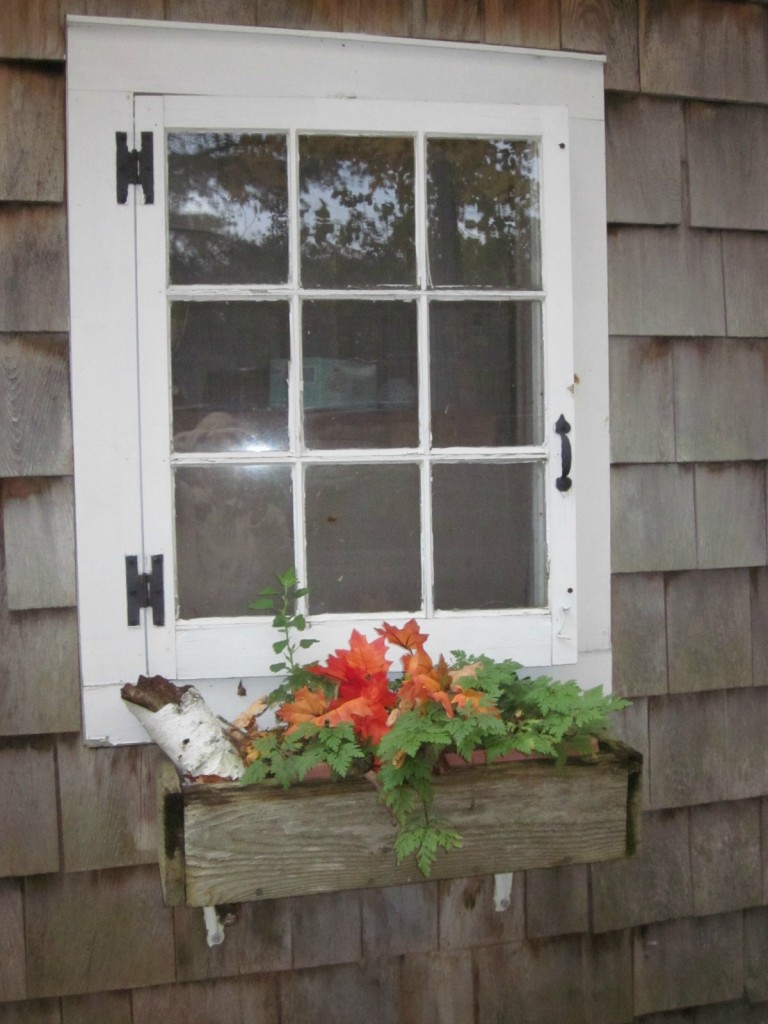 Below is the road leading to our cottage of quaintness…. Be. Still. My. Heart.