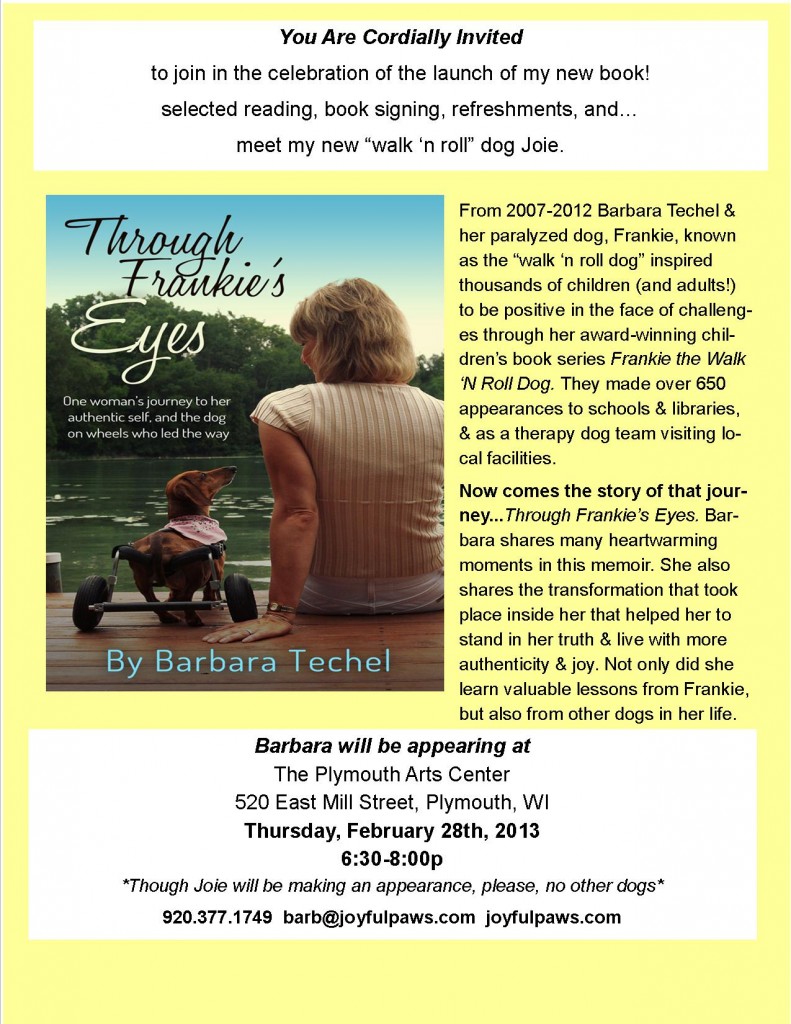 I think many of you who follow my blog are out of state, but I did want to send out this invitation to all of you. If you can join me, I'd love to have you meet Joie and join in the celebration.
With the release of the special limited edition of my new book I've never felt so humbled and felt so loved.  And just so you know, that love I feel, is getting showered extra upon  Joie and Kylie– they are thinking they hit the jackpot!
But thank you to all of you have ordered the special limited edition. I am honored and grateful.  And all the notes and emails I've received- wow- my heart overflows.  I'm going to do my best to get all the orders mailed out as promised by or around Feb. 21st. I've heard from people in Brazil, Australia, Canada and the UK eager to read my new book. Just can't even begin to express what this means to me.
As the orders started coming into my email yesterday I felt tears pool into my eyes.  And I felt Frankie strong in my heart. I took a moment to look at her picture, stroke her little head, and thank her. I know she would want to thank you too.
On another note, should you have trouble placing your order, please do let me know.  My yahoo account got hacked yesterday, so that was a little challenge, but it seems to be working fine now with the exception I still can't reply or compose emails back.  Working on getting that fixed.  But if you have any issues please do contact me through my contact page.  Many, many thanks!