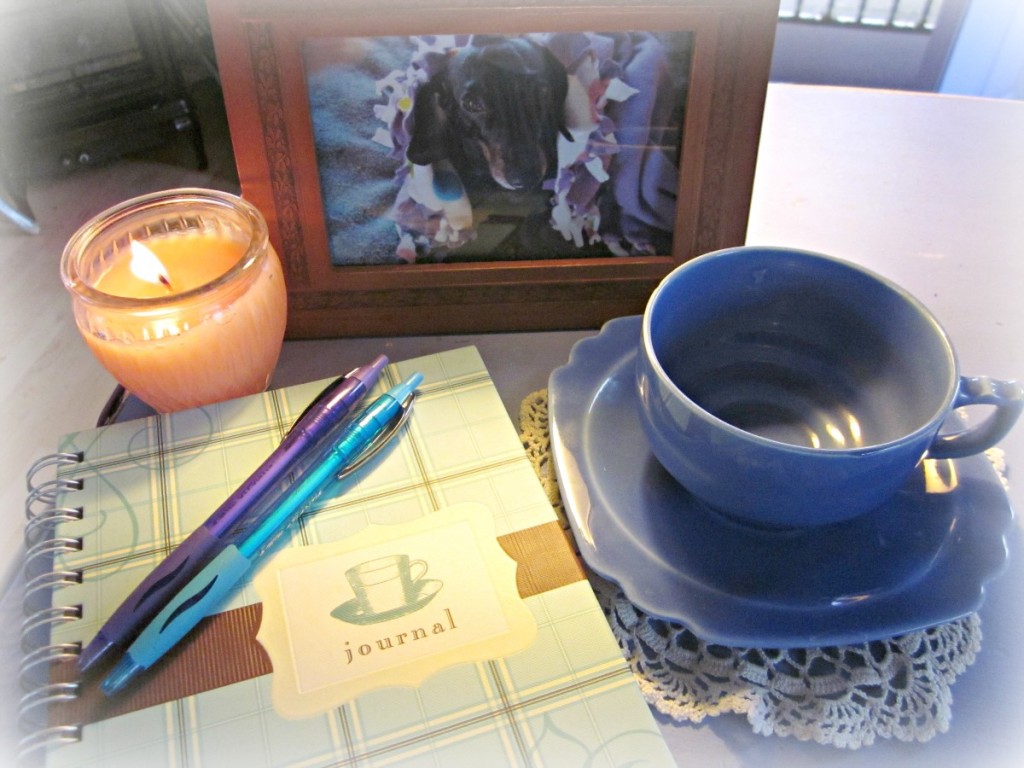 Dear Friends,
I've been giving much thought these past four days about something I should have really done over a year ago. But I just kept pushing through and ignoring that wee voice in me that kept trying to tell me I needed to slow down and re-evaluate. Joie's unexpected passing is my wake up call.
My sabbatical will be a private journey– A journey into my heart. It is time to once again be still, listen, and explore.  I believe this is Joie's gift to me. It is also how Joyful Paws came to be when in 2005 I paused (paws) long enough in my life and worked with a life coach to explore what it is that would bring more joy to my life.  Cassy, my chocolate Lab at that time  gave me that gift.  It is time to once again "paws."
I won't be posting to my blog or Facebook, and will put my newsletter on hold now through September – quite possibly through October. I will check back in at the end of September to let you know where I am at.
I'll continue to write, but will write just for me to hopefully uncover the next leg in my journey. I have some ideas I want to explore. I also feel like I'm being called to close the chapter in my life of my work around Frankie and Joie. Not completely, but move forward in a new way.  This, of course, is where I am at in this very moment so I try to put no expectations on what is going to come up in my self exploration.
And dear friends, I do believe I know one thing.  I will love another little special needs dachshund again. I feel quite certain of that. But for now I will honor Joie's gift of taking this time for me.
Lastly, I want to say my deepest heartfelt thank you to all of you and your outpouring of love with the passing of Joie. Such beautiful sentiments you all shared here, on Facebook and via emails. I know you understand the profound loss of our special furry friends as you've all been through this at least once in your life too.  It is something we can never escape – but as much as it hurts – I want to love another one again. I look forward to experiencing that joy again someday soon.
You are all a gift to me and I want you to know that. Again, I'll check back in at the end of September.  Until then, be well, choose joy, and follow your own hearts.
With love and gratitude,
Barbara