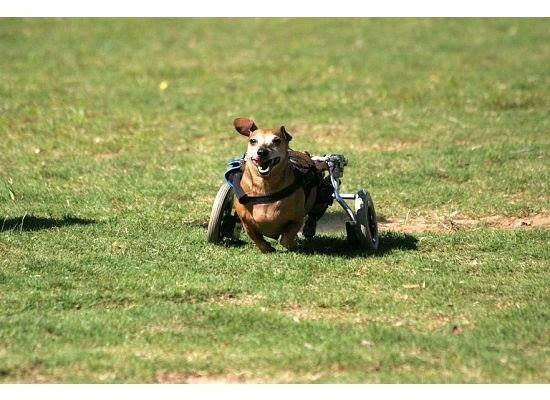 A little dachshund with a huge spirit, Skippy Johnston, loved by so many, ran his final race to heaven yesterday.
The wheelchair dog community lost a very special little guy.  In a wheelchair for almost 12 of his 14 years he ran many races. But better than that, he spread such a positive message that being in a wheelchair was no excuse to not enjoy life.
Sadly, a mis-step he took left him with a broken neck and there was nothing that could be done. It was time for him to hop upon his chariot one last time and make his final trek to heaven.
He was so very brave to the end. His last note on his Facebook page filled with such an uplifting, positive spirit, I laughed and cried:
"Thank you everyone who prayed for me! My miracle has come! My body is whole again! And the streets here may be paved with gold for you guys, but the dog paths are paved with bacon! And my toenails will never have to be trimmed, my glands never have to be expressed (that'll be Heaven for Mom, too!) I love you all, and we'll meet again one day! Love for eternity, Skippy J."
Tears fill my eyes once again as I write this post. Skippy or as he was also called, Skipster, was just that special. He brought so much joy to so many.
I'll never forget a week after my Frankie passed away and Skippy ran a race in her honor. I like to think of Skippy and Frankie now in heaven together, meeting for the first time, sharing some pretty darn good stories together, tails wagging, and eating all the bacon they want….with a side of green beans for Skippy as those were his favorite.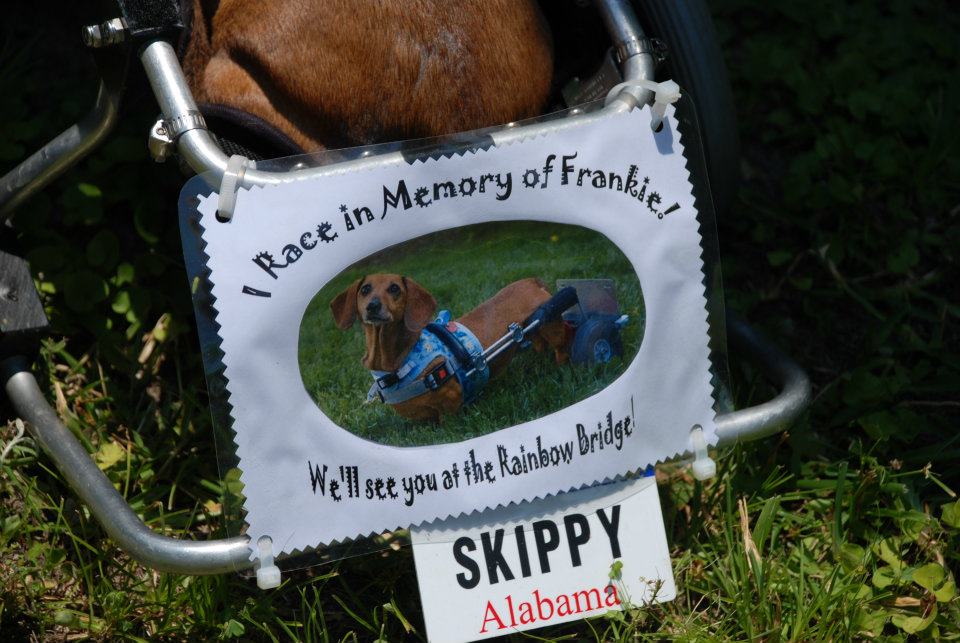 I'll say again, dogs just die way too soon – it never seems fair. But I know they'd not want us to grieve for too long – but to go on loving more dogs, expanding our hearts – and being happy.
Skippy was the happiest little fellow and I just know he wants us to smile when we think of him.  And it's truly hard not to smile when you look at photos of Skippy because his charisma and charm were truly bigger than life.
Please hold Skippy's mom, Angela in your heart as she learns to move through her days in a new way without her beloved Skippy. She was Skippy's angel and now Skippy will watch over her until they meet again someday.
We will never forget you, Skippy J. Never.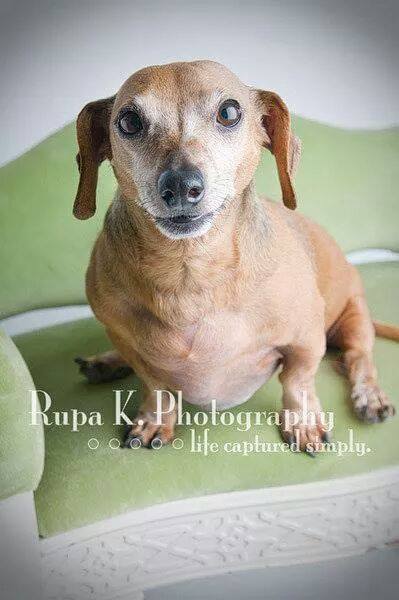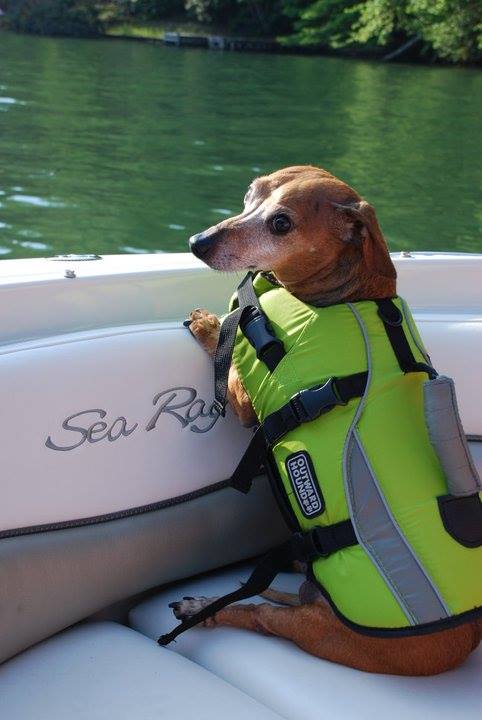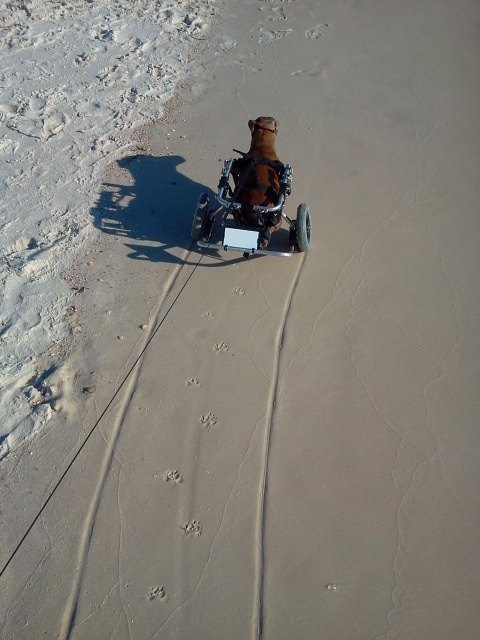 Thank you for subscribing to Joyfulpaws.com