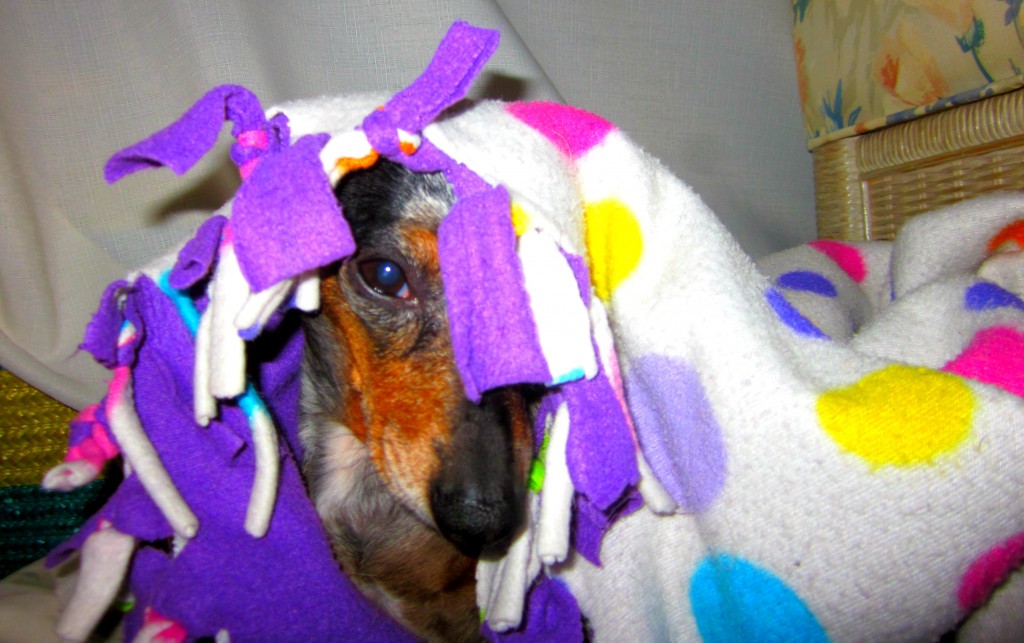 I've been watching with great interest as my favorite author, Jon Katz and his dear artist wife, Maria of Bedlam Farm have been searching for a new dog to bring into their lives.
The breeder they hoped to get a pup from was taking longer than usual, the dog not going into heat when they'd hoped. They considered adopting, but had a bad experience visiting a shelter over the weekend.
But then something prompted Jon to reach out to the woman who had given him his border collie, Red. As fate would have it and the stars aligned, they knew when they saw the pup with one blue eye that she was the one.
And get this….her name is Fate. I think they need no other clearer signs than this. It was meant to be.
It brought up the times this has happened to me. How it is when you just know. While at times I've been anxious for a new dog after one has passed, I believe that it has to feel right—that there is this connection that is undeniable.
At least this is how it works for me. It made me think again about Gidget and how I found her. Or perhaps I should say she found me? But likely once again everything aligned and we were supposed to be together.
When I saw her face and those telling eyes, after looking at hundreds of dachshunds, I felt that familiar tingle in my heart. She was the one.
While I had passed over many sweet and adorable, and most likely great dogs, I couldn't stop looking at Gidget and found myself getting lost in her eyes. She drew me into her being. I couldn't stop thinking about her.
It just brings me back to how connection is so important—for both you and your new dog.
Each day our love for each other deepens. I learn new things because of Gidget. I'm learning to step into and own more of my belief's.
She is the one. And while I don't know what the future holds, I take one day at a time, soaking in all the love that she is. And I thank all the stars in the universe for lining up in just the right way that brought her to me.
—
Jon's post about what happened during a shelter visit in Vermont is worth reading. I was saddened to learn that some animal shelters are now using a process for adopting pets out that seems cold and impersonal for both the person and the dog.
Thank you for subscribing to Joyfulpaws.com