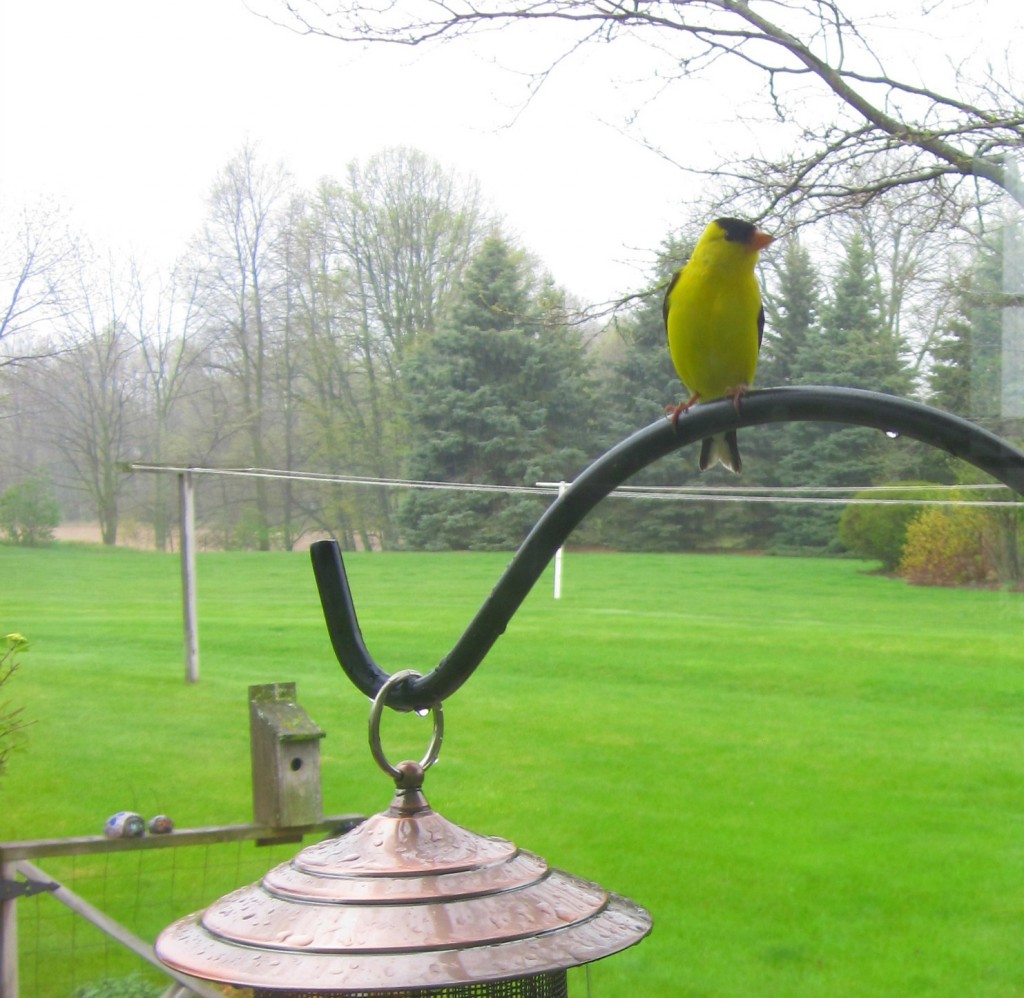 Just like that. My whole yard is alive.
Yellow finches at my feeder. Robins splashing in the bird bath right outside my writing cottage door. Hummingbirds dashing back and forth to the sweet nectar hanging within site of my writing desk.
The first hummingbird I saw just a few days ago, well, I just had to sit for a moment in the grace of its tiny, exquisite beauty. I think my eyes were wide as saucers, afraid to blink that I might miss his sweetness perched upon the feeder drinking to his hearts content.
Each season with the arrival of the first hummingbird, I pause, like I did this time too–my hands in prayer over my heart. A sweet reminder of when I'm sure Frankie, my dachshund, visited me as a hummingbird a few weeks after she died.
I loved to call her my little hummingbird, so it's not surprising I felt her spirit hovering a few inches in front of my face as a hummingbird whose wings were fluttering so fast as if to say, "I made it, Mom!  I'm free! I'm free! And I'm happy!"
There is life all around me with the all the busy wings a flappin' here, there and everywhere…and it is contagious as I feel a new aliveness within me, too.
Thank you for subscribing to Joyfulpaws.com