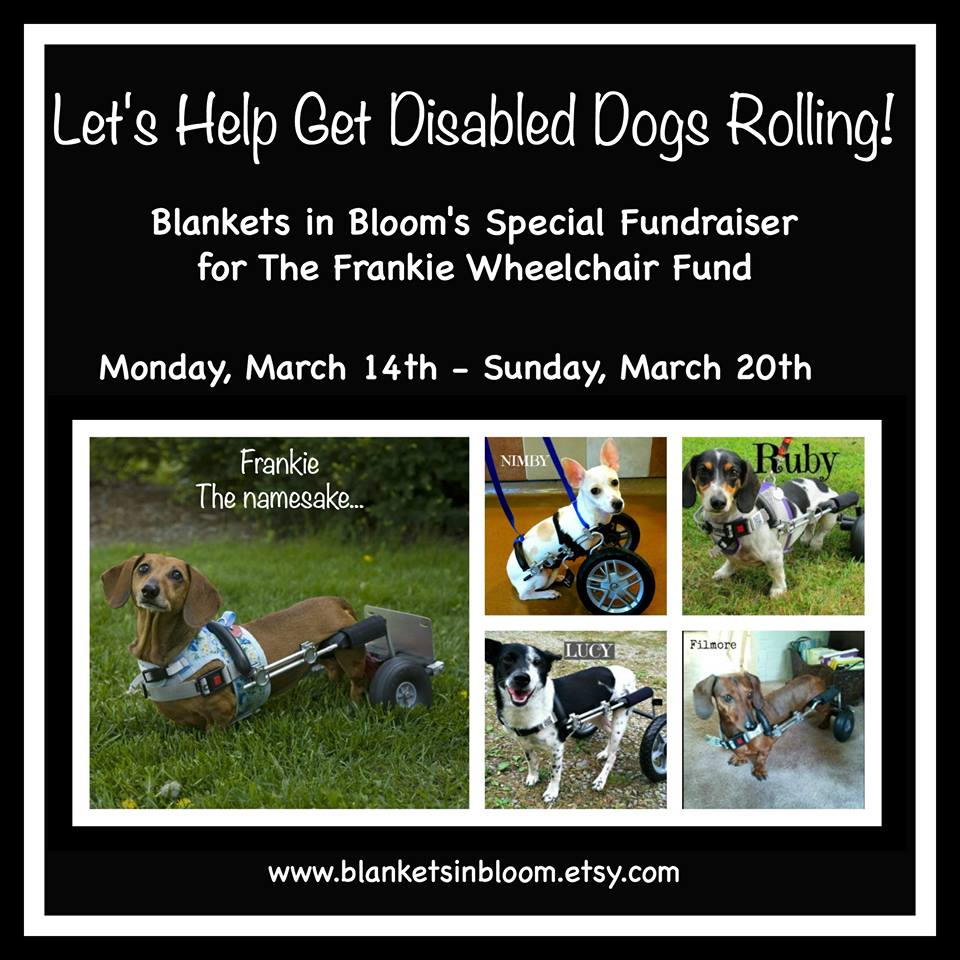 As I mentioned last week, Blankets in Bloom has extended a very lovely offer to help raise money for The Frankie Wheelchair Fund — the fund I started almost four years ago to help paralyzed dogs who are in need of a wheelchair.
Many paralyzed dogs are incontinent. Catherine of Blankets in Bloom saw a way to help these dogs in need by designing waterproof dog blankets and beds.
Gidget, who has IVDD and incontinent herself, was the first dog to test drive a waterproof blanket. We give it four paws, two perky ears, and an arf! arf! up!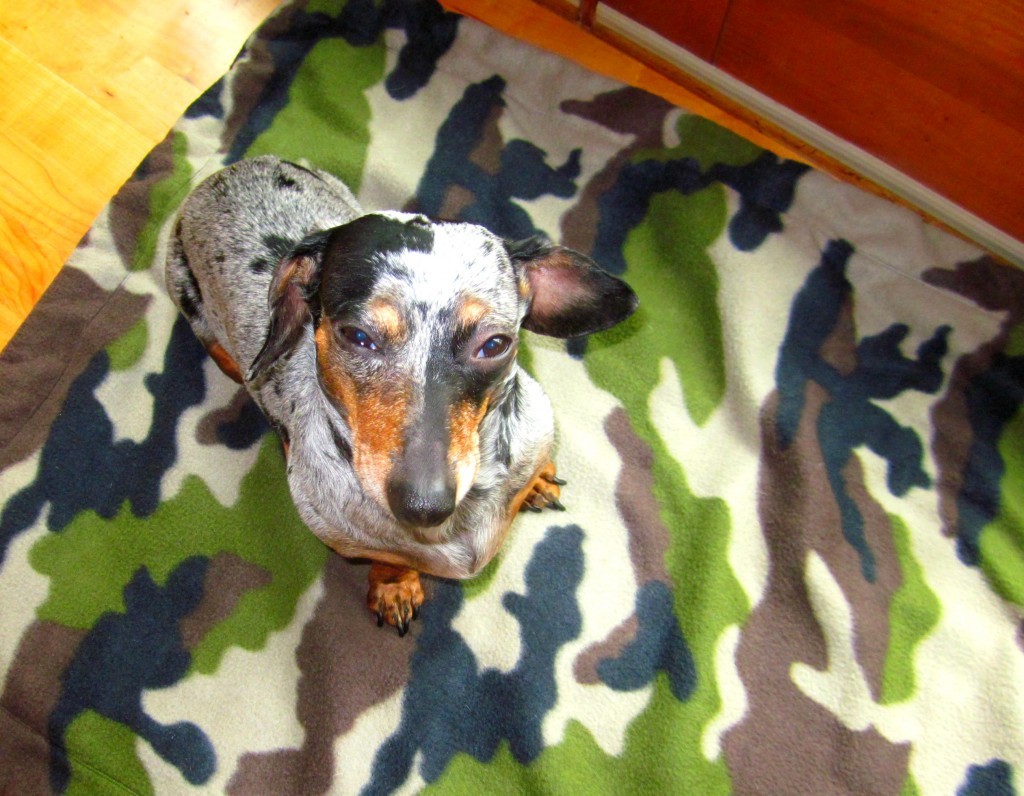 Today through Sunday, March 20th, Blankets in Bloom will donate 20% of the proceeds from waterproof blankets, beds, and covers to The Frankie Wheelchair Fund.
To check out them out please visit Blanket in Bloom's page on their Etsy site by clicking here or on the photo of Gidget above.
If you know of someone with an incontinent dog, please do share this information with them too!
Thank you so much to Catherine of Blankets in Bloom for reaching out to me and to her big heart for wanting to do something helpful for disabled dogs in need.
Want to see all the dogs helped so far from The Frankie Wheelchair Fund? Check it out here! Cost of custom wheelchairs run from $350-$1,500.
The Frankie Wheelchair Fund is proud and honored to work with Eddie's Wheels in the design of all custom wheelchairs provided through our fund.
Thank you for subscribing to my blog updates.