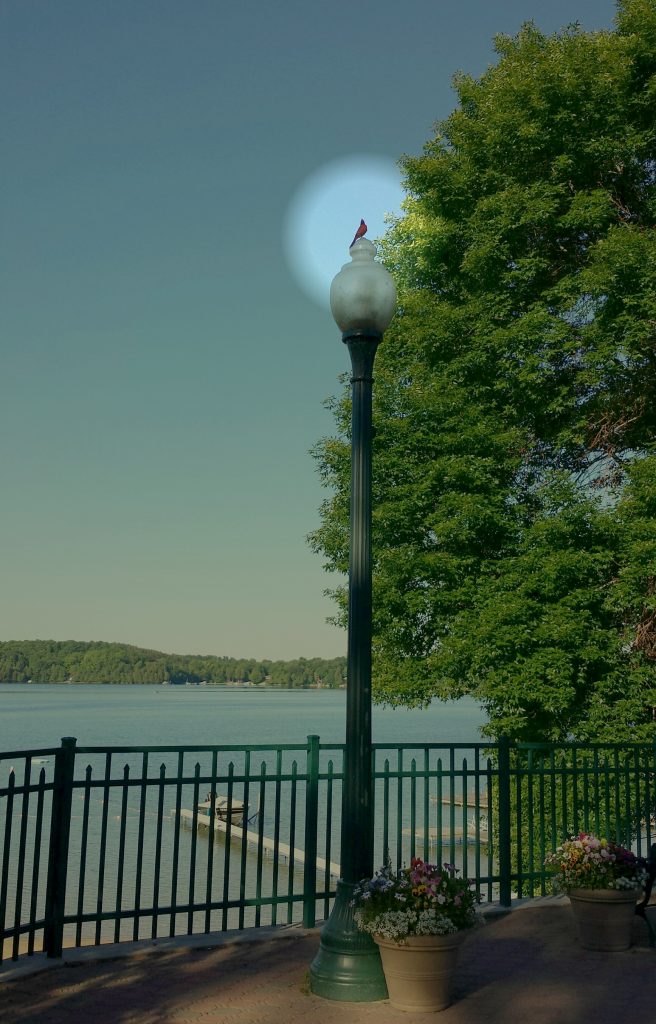 The last few mornings when walking by the lake I see a cardinal sitting on the green, wrought iron fence that runs along the brick walkway in front of the Osthoff Resort. He looks so pretty against the green and the blue water background.
Yesterday I didn't see him, but I could hear him. After a bit of following his song, sure enough, there he was at the top of the lamp post, just singing his heart out!
The weather for this 4th of July holiday weekend in Elkhart is absolutely perfect. In the mid-70s to low 80s. Can't ask for better than that!  And I'm sure Mr. Cardinal agrees.
 Thank you for sharing and subscribing to my blog updates.