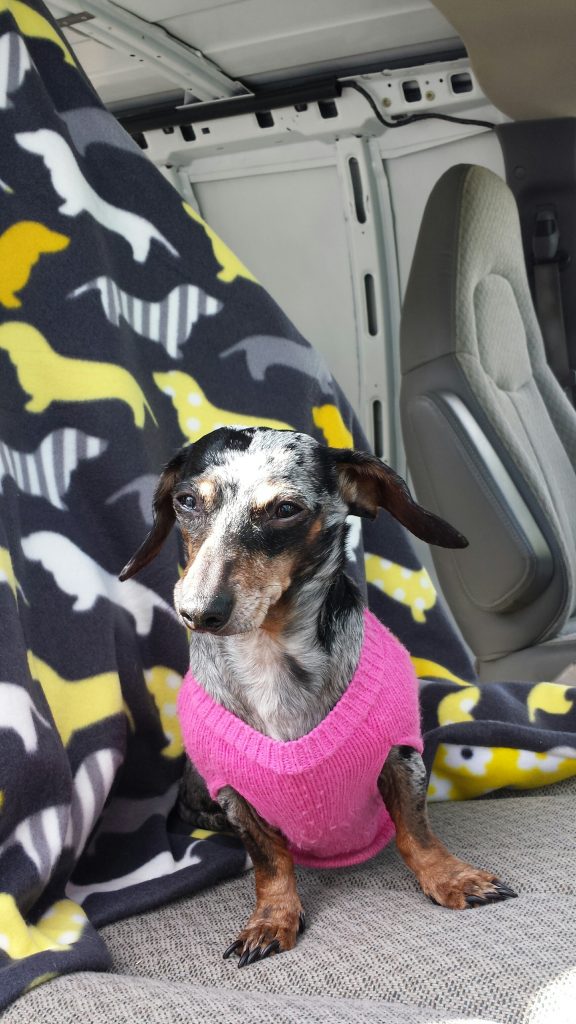 It's been awhile since I've updated about our van conversion. Life can sometimes get in the way!
We are heading for Tennessee early November with the van. And no, it won't be ready in time. But we knew this. We plan to work on it over the winter so it is fully functional next summer. And we are only staying one night in a campground on the way down to Tennessee and then one night on the way back this time around. While in Tennessee we will be staying in a cabin.
So it looks like we will be throwing down some memory foam for a make-shift bed for this short duration we will be staying in the van this first trip.
The good news is that we will have power!  Whether we hook-up to shoreline (we discovered it's called this whether you are in a camper or a boat) or we use our solar panels – we will have heat when need be and air, too.  This is very good news!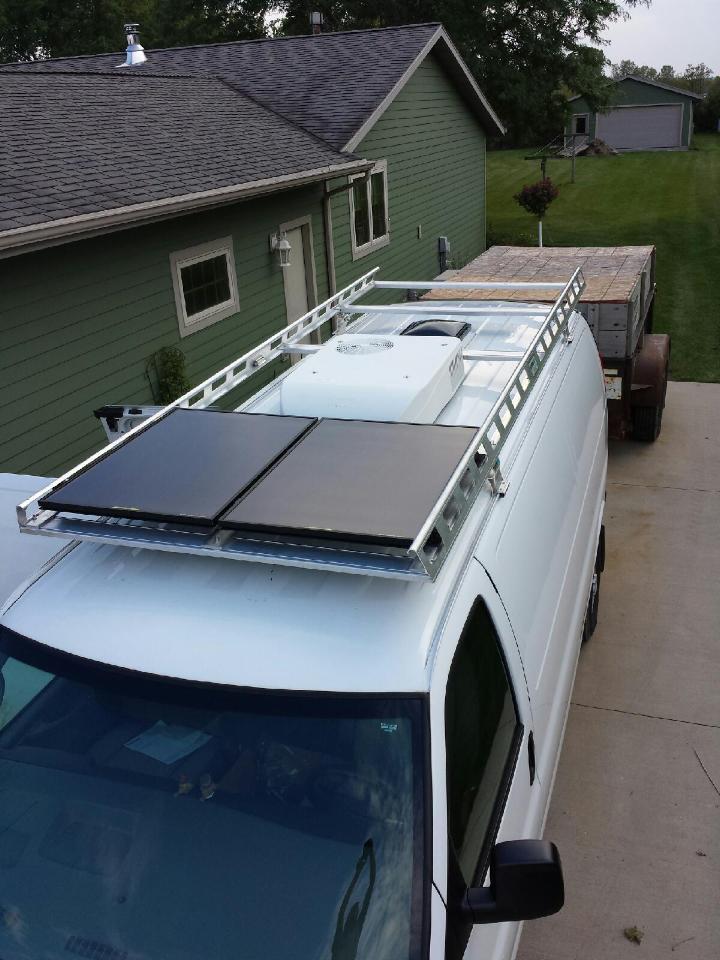 And for a little more added cozy comfort I got the softest blanket that my sister made (Gidget is posing with it above). She said, "When I saw the dachshund pattern, I couldn't pass it up!" She thought it would be perfect for our van, "Second Chance." And she's right – I just love it – and of course, I knew Gidget would too! So know doubt it will come in handy to snooze under while cruzin', snuggle under in front of a bonfire, or when hanging out and reading in bed.
The goal is to have van insulated and sub-floor in place before we head out early November. I can hardly believe our vacation is almost here!  It's been three years since we've gone on vacation, and we are both more than ready… and excited about this new chapter of what we hope to be many adventures with Second Chance – the Vamper!
Thank you for sharing and subscribing to my blog updates.
Past posts for Have Van Will Travel Journal
The Adventure Has Begun. New Home on Wheels. Who'd of Thunk?
Inspector Approves of Phase One Conversion