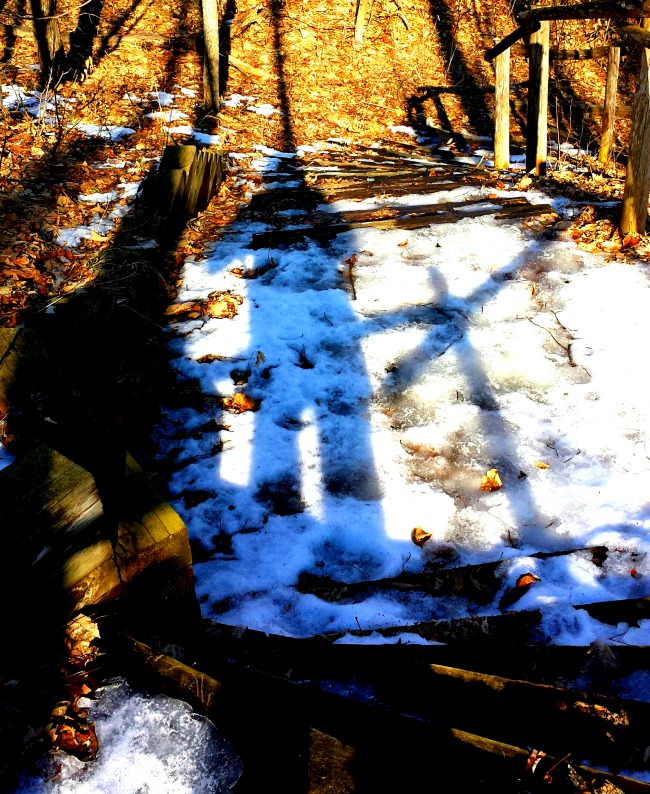 Do not allow others to make your paths for you. It is your road and yours alone. Others may walk it with you, but no one can walk it for you. Accept yourself and your actions. Own your thoughts. Speak up when wrong, and apologize. Know your path at all times. To do this you must know yourself inside and out, accept your gifts as well as your shortcomings, and grow each day with honesty, integrity, compassion, faith, and brotherhood. ~Terri Jean
I love this quote though may I add, "sisterhood" to this as well. The quote is from 365 Days of Walking the Red Road – The Native American Path to Leading a Spiritual Life Every Day.
I've become increasingly fascinated by the Native American culture. The more I learn and understand, the more my heart breaks for what I feel is such a disservice we did to the Native American's in our history. How we thought our way was better. How that caused great distress and harm to the Native American's and to the earth and to our ourselves.
Their connection to the earth, plants, animals, sky, and the Creator, and the wisdom this offers is something I feel more drawn to everyday of my life. How their connection to all living things is what they instill in their everyday practices and rituals to guide their lives.
Author Kent Nerburn quotes Ohiyesa, a great Dakota teacher and thinker in his book, Voices in the Stones – Life Lessons from the Native Way, "Each soul must meet the morning sun, the new sweet earth, and the Great Silence alone."
He goes on to write, "There is no need to justify the purity or sufficiency of your spiritual convictions, no need to defend them through theology or philosophy or argumentation. All that is necessary is that you acknowledge the Great Mystery that is behind everything and present in everything."
Having read this last night and then the quote from Terri Jean about walking your own road alone this morning, accepting your gifts and your shortcomings, and understanding that the road is yours alone to travel really hit home for me today.
We all take wrong turns in life. I was reminded of that today having just let go of something I thought I wanted to pursue and realizing I wasn't doing it for the right reasons. I'd lost my way of who I was.
What I'm grateful for is that I found myself back to what matters most to me in a relatively short period of time and didn't spend too much time traveling down what I feel was the wrong road for me.
It was by being in silence and having an honest conversation with myself that I realized an opportunity I was looking to follow wasn't coming from my heart. When I took the time to tune back into who I authentically I am it became clear that the intention and committment I made to pursue teaching workshops and SoulCollage® workshops is exactly where I want to be.
While the other road I took for a very short time may have afforded me the opportunity to gain more financially, it didn't speak to my soul of how I want to continue making a difference where I can.
As I read the teachings of the Dakota teacher in Nerburn's book I was reminded that being open to the Great Mystery, having faith, and trusting the path ahead when walked with integrity and from the compassion in my heart is the right road for me to walk….
And my spirit soars for having found my way back to myself, by myself.
***
Space still available for Talking Sticks Workshop at Joyful Pause Studio, this Saturday, March 4th, 10am-12:30pm.
Thank you for sharing and subscribing to my blog updates.