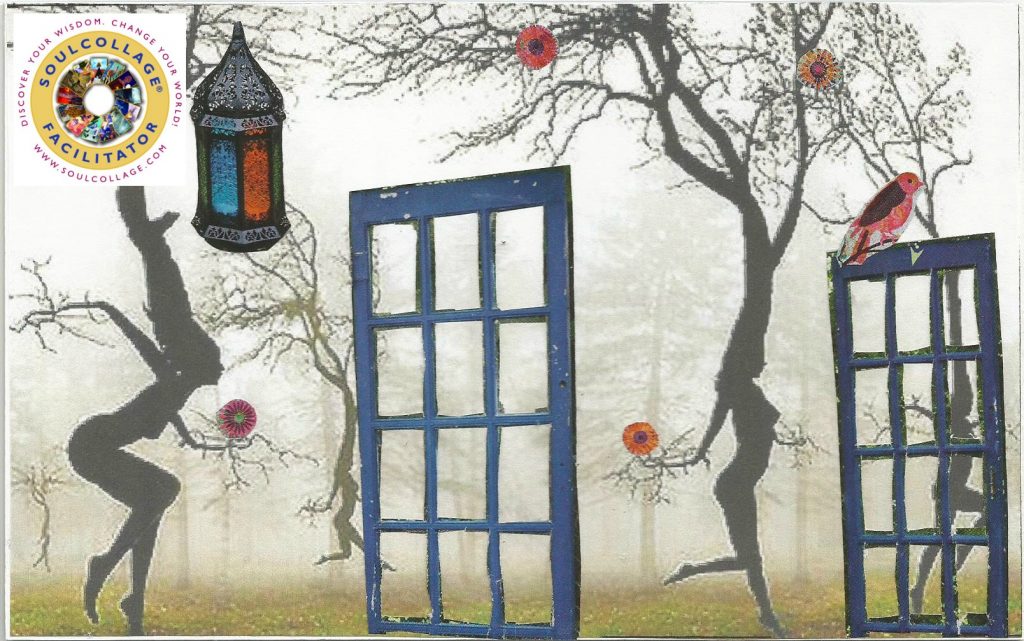 I'm elated to be offering my first ever online video course! I saw myself in this place a few years ago, having this knowing that I'd be offering workshops for women… and this is the year it is all coming to fruition! Don't you just love it when dreams come true?
The more I've grown into the woman I am today, and the more I like about who I am, the more passionate I've become in guiding other women to do the same. We all deserve to pause often, listen deeply and capture what matters most.
So my very first online workshop is to introduce you to the principals of SoulCollage®, how cards are made, how you can work with your cards on a daily basis, and how by incorporating this as a creative practice can help you access your own inner wisdom for daily guidance and tap into your true essence.
As you move through this video series, and your exploration of SoulCollage® I hope it will unearth many of the gifts as it has to me such as:
It's a way to gently open to your wise, knowing self
It's a way of practicing mindfulness
It's a way of being creative, without having to have artistic talent
It's a way of expressing yourself through images
It's a way of opening to your inner voice
It's a way of acknowledging those whispers in your soul
It's a way of accepting all the many different facets of yourself, then seeing yourself as a whole, which opens you to that true, beautiful, light and essence of who you are
More details and registration here!
I look forward to connecting with you in this circle of wise, creative, inspiring women! See you soon.
Thank you for sharing and subscribing to my blog updates.