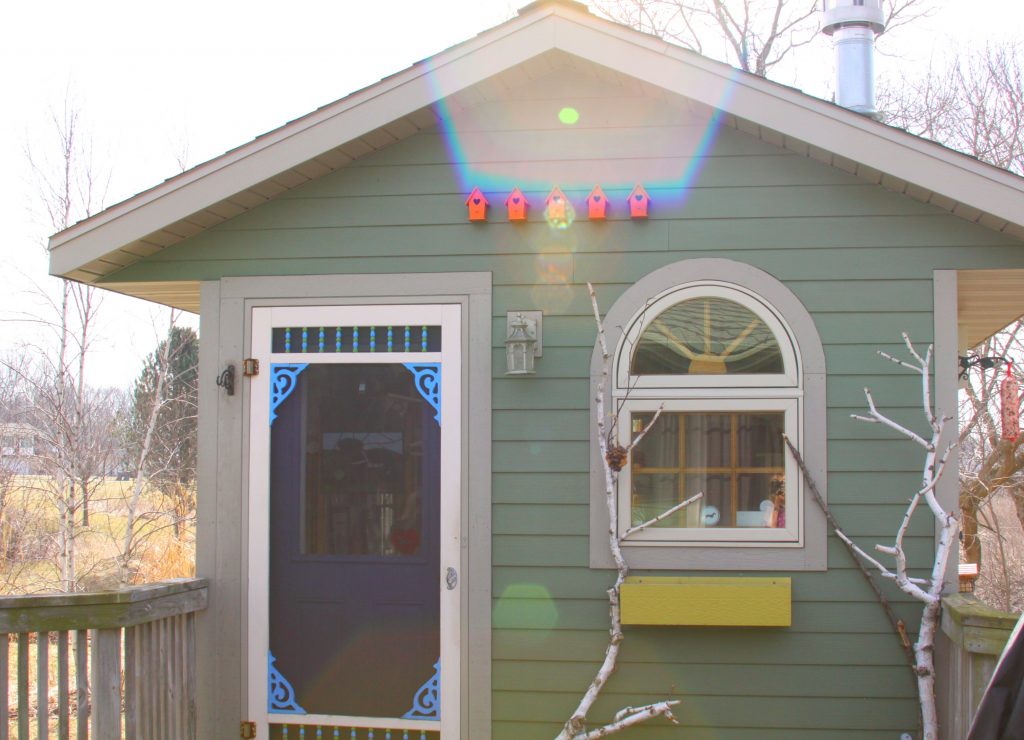 Today, the first day of spring! I admit, I didn't always truly appreciate spring especially when I was younger. I wanted to jump right into the heat of summer. But being I'm post menopause three years now, well, let's just say that my body is much happier with the mild temperatures of spring.
The sun is shining today, wrens feast on peanut butter I put on a pine cone that hangs from a birch branch, Mr. red head Woodpecker chirps loudly feeding from the suet feeder outside my window next to my desk, Mr. Robin eats from a shrub, and a yellow finch sits atop a rock in the bird bath…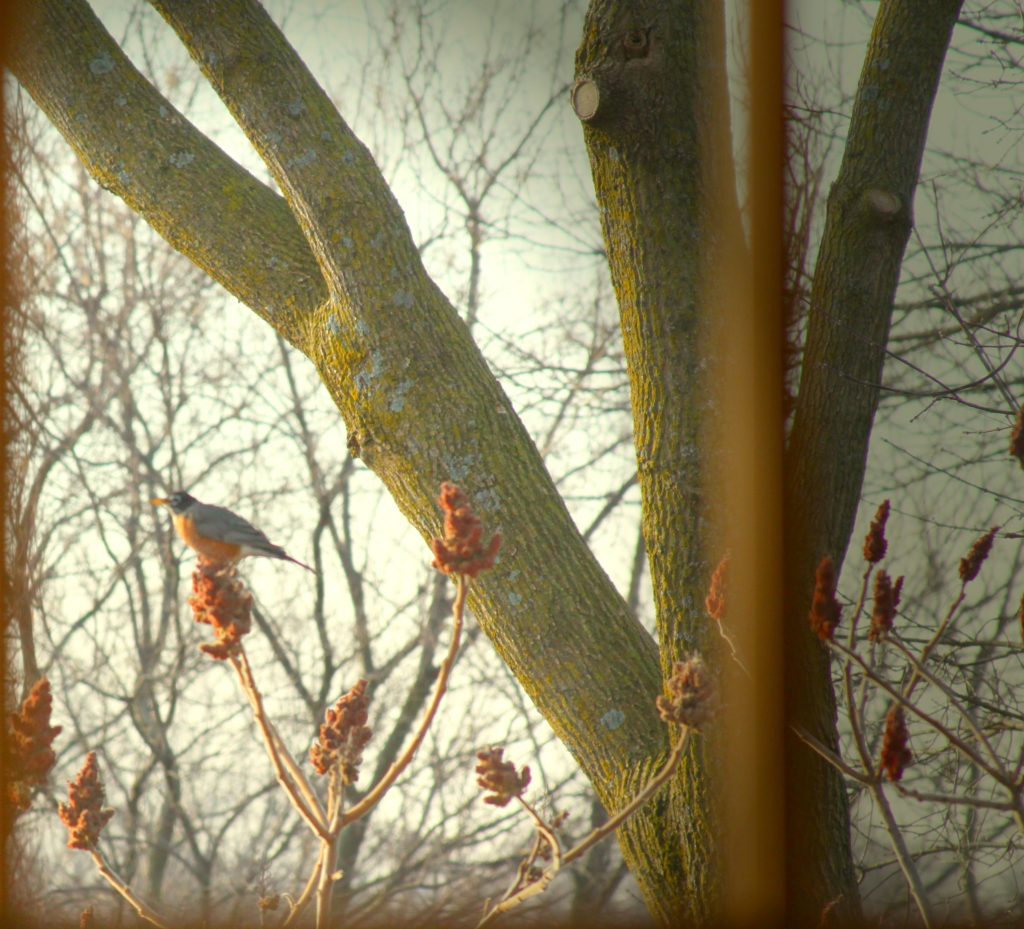 until Mr. Squirrel hops on top of the deck rail to take a drink which I'd never witnessed before (!) and oh, how I wish I could have gotten a picture! The snow, for the most part, except for areas where it does not get much sun, is gone.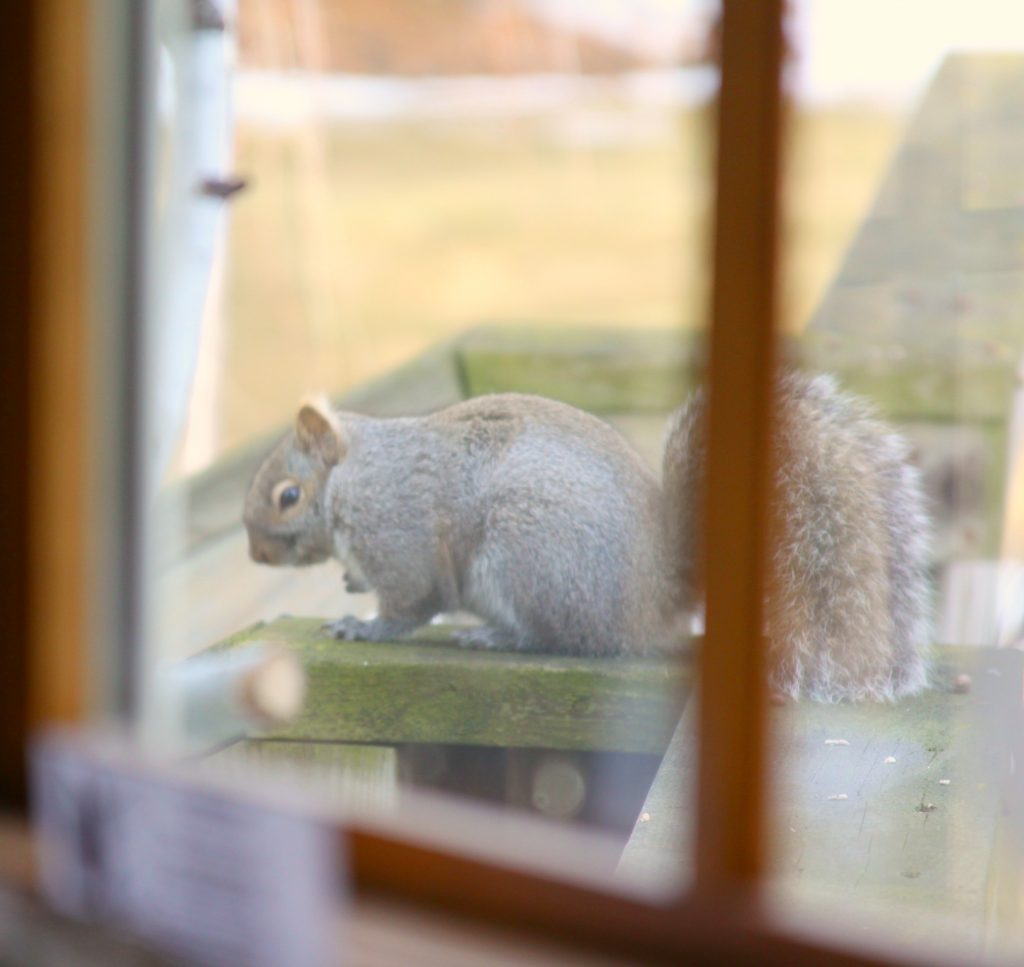 Our yard is brown, but so alive with hope of what is to come! My whole body is tingling with wanting to dance and twirl!
And then there is this picture at the beginning of this post that I took of my writing cottage mid-morning. Likely in the photography world there is an explanation for that sun spot near the peak, that cascades in bubbles down the front and ends with an octagon shape mid-way. But no, I shall call it the magic of spring!
Mother Earth is waking up and gracing us with the sweet smells, sounds, and sights of all the promises that spring holds for us…and it's the perfect (and needed) reminder for us that we take great care of Her and all the beings… from plants, rocks, trees, creatures and human.
Thank you for sharing and subscribing to my blog updates.