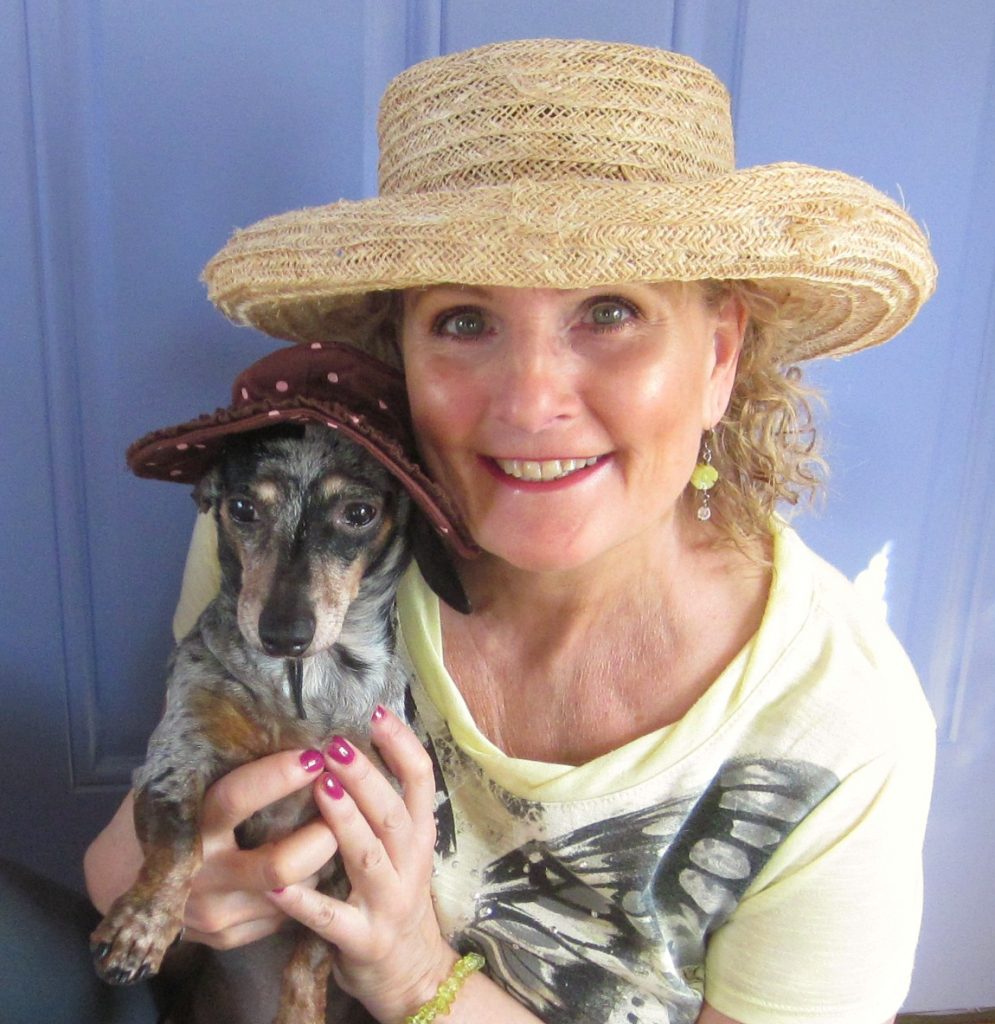 I posted this picture as my profile photo and within minutes I had several likes and comments – guess it is a hit – and it prompted me to write about my hat and where I got it.
I almost didn't buy the hat. I was at the check-out counter at St. Vincent De Paul's the other day where I saw it as I went to buy my some other items. I picked it up once. Then put it back. I love hats, but sometimes feel funny wearing one.
But that hat was determined to go home with me…I swore I heard it calling out to me. Just as the clerk rang in the last item I bought, I quickly grabbed the hat and put it on the counter.
I'm glad I did. If I wear it once it certainly didn't break the bank at $4.49. But I have a feeling I'll be wearing it often. I adore it!
And to think I used to be a thrift store snob. I wouldn't have been caught dead in one when I was in my 20s and 30s. But then in my late 30s, feeling like something was missing in my life, I began to think about what a meaningful and creative life would look like for me.
I no longer wanted to be in the corporate world. I wanted more freedom. I wanted to explore what it was that would make me happy and bring me more joy.
This meant making different choices because my income was no longer what it was. I admit that I do love clothes and I like to look nice. So now instead of purchasing three items that would cost on average of $75 or higher at a department store I normally walk out of a thrift store with a bagful for about $30. In fact, I bought three cute tops, a pair of shoes, and this hat for $27 and some odd change.
My taste in clothes have changed too. Oh, how I used to love all the designer brands. But these days there are just so many others things in life that are important and mean more to me.
So I'm glad I bought the hat…and I'm really glad I'm no longer a thrift store snob.
As for Miss Gidget, I don't believe she has quite the fondness for hats as I do, but lucky for me she humors me and puts up with it.
Thank you for sharing and subscribing to my blog updates.