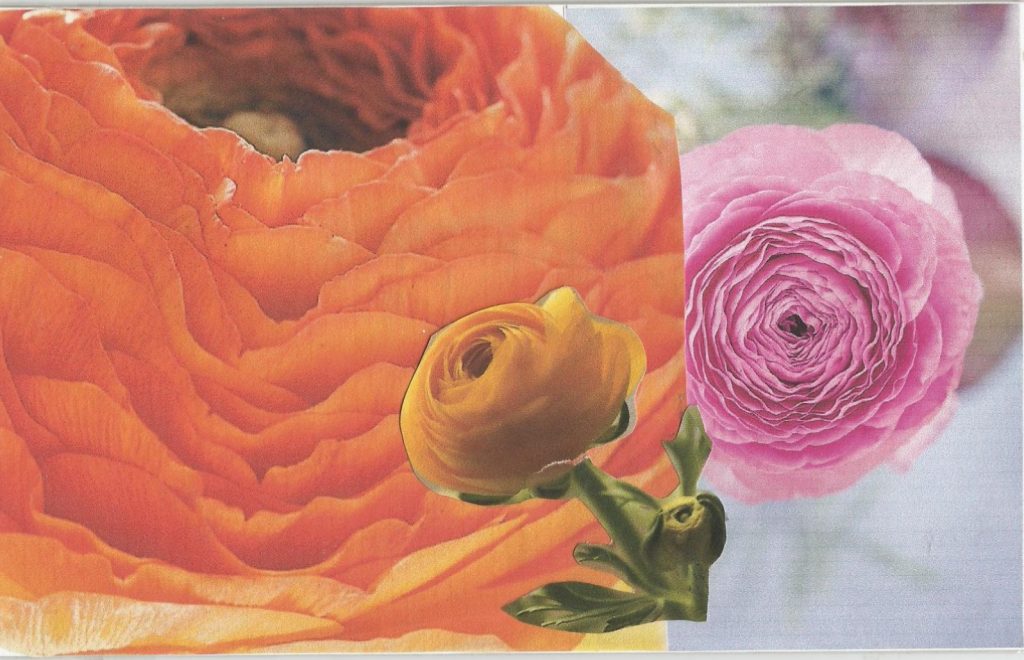 I think many of you know by now that I LOVE oracle cards! Such helpful and fun guides to help us with life's big and small questions. Finding SoulCollage® and making what are in a sense, my own personal oracle cards, has just helped to deepen this ritual I find such a fascination with.
The universe really does love us and is always sending us signs and symbols. Our job is to pay attention!
I have different rituals for my SoulCollage® cards and that is part of the fun of it! As I got out to my writing cottage today the thought popped in my head that I'd like to choose a card at random not only for myself, but for all of you who faithfully read my blog each day.
So here is the question I posed for us all as I shuffled my deck of SoulCollage® cards: What do we need to know for the week?
The card I made of my favorite flower, the ranunculus, which I made earlier this year, is the one who presented itself. The answer I heard by being in silent diaglogue and journaling with it had this to offer us:
You need to know that it is going to be a beautiful week! One filled with many layers of possibilities. Just as new buds are beginning to open to the sun, so too are you being presented the same opportunity. Lift your arms and your whole being to the heavens, just like the petals of a flower opening to warmth of a new season, and embrace all of who you are. Let the exquisite beauty of you bloom and fill this world with the many magical shades of color that come from all the many layers that make you uniquely you!
I realized after choosing this card for the week, that yesterday, a friend has posted a photo of her "art studio mates" for the week, which she always has fresh flowers, and this week they are the ranunculus! Coincidence? I think not! 🙂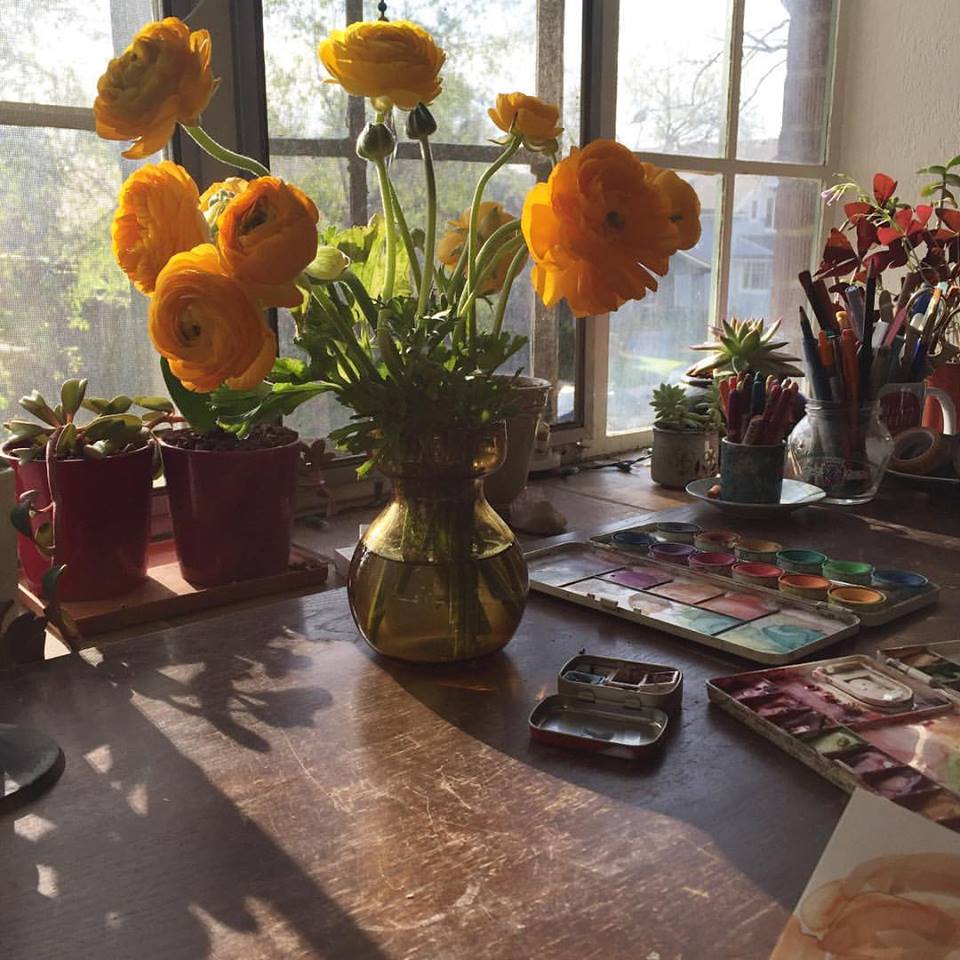 Wishing you each a beautiful week!
Thank you for sharing and subscribing to my blog updates.