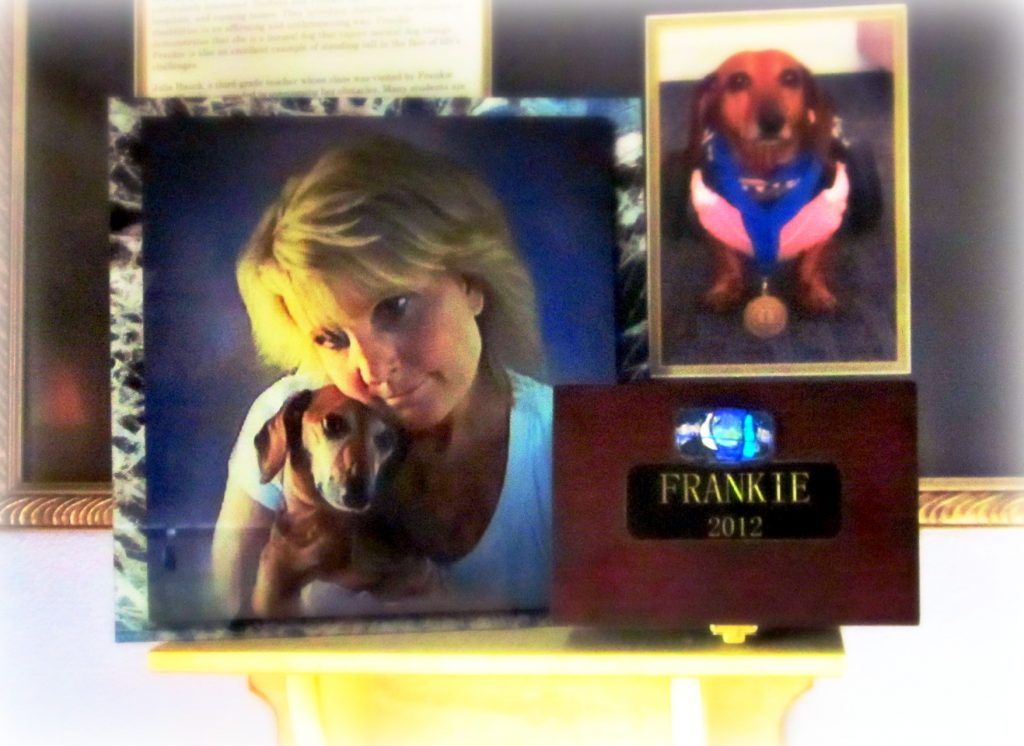 I didn't start out to be with you, sitting alone on the beach starring out onto the ocean. But then out of the corner of my eye, I saw you rolling toward me, your ears blowing in the wind.
I was so happy to see you and scooped you up and gently placed you in my lap. We sat silently letting the water lull us dreamily into another realm as the waves lapped softly onto my feet and my wide-brimmed straw hat shaded your sweet face.
The feel of your silky fur against my arms and your heart beating with mine moved me to tears as they slid slowly down my cheeks.
It's okay, she said.
Knowing she understood my deepest thoughts and emotions I knew we were connecting in this most magical moment.
Those ashes in the box lovingly resting on the shelf are not me, she said. They are only what is left of what my physical body was.
Who I really am is alive and well in spirit.
You aren't letting go, but rather releasing me fully back to where it is I came from.
You are helping me to fully integrate back into home.
And that home is with the stars and universe, safely and lovingly residing with our creator.
A place you can join me at anytime in your thoughts or heart until we meet again on the other side.
But you see, I've been preparing you for this day.
I've watched you grow stronger with each passing year.
And you now understand that I never left you. We have always been connected in heart.
Letting go of what is left of the physical of my ashes will not change that, but only deepen what is true.
In the inmost part of my being I understood everything she was conveying to me. And I was okay.
And I'm ready more than ever for this final sacred step.
To release, fully in trust and faith, and a knowing in my heart that this is the right thing to do.
Let's walk, she said.
So along the shore I walked with her sweet, wise self rolling beside me.
There were no more words or thoughts to be exchanged. We just simply were.
We had come to an understanding and my heart full circle of healing.
And just as she had come to me, I stood as she rolled once again down the sandy shore on her own and then faded back into the light from which she came.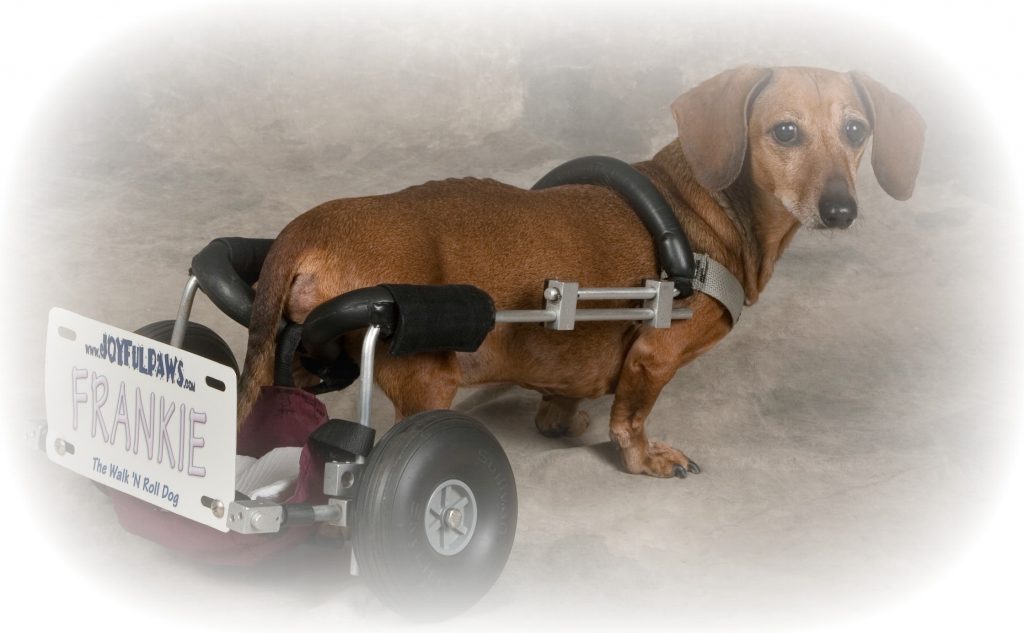 I stood for a moment in deep gratitude and then turned to walk back down the beach. While once again alone with my thoughts, I now rest more peacefully in a new space of knowing that I am truly never alone.
For all the magical, loving, blessed moments I had with my dear sweet, Frankie, will always be a part of me.
—
Tomorrow, June 21st marks the 5-year anniversary of my "walk 'n roll dog," Frankie's passing. What I shared above is what came to me in a mediation as I get ready to scatter Frankie's ashes around my writing cottage tomorrow morning. This idea that came to me earlier this year – but really a knowing I have deep in my soul that this is right and the timing is perfect.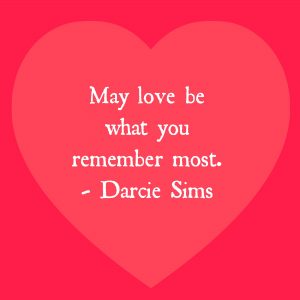 Thank you for sharing and subscribing to my blog updates.