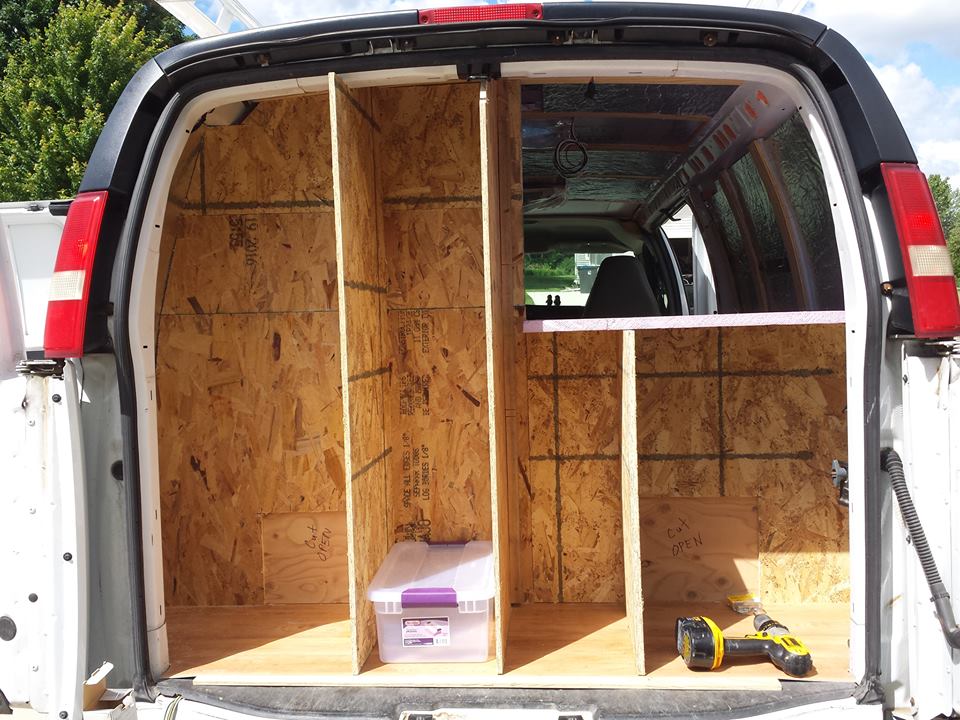 Some days it seems like our van conversion to a camper will never be done. But anticipation is a good thing. My dear, sweet husband, John has dedicated much of his free time (which is basically Sundays) to working on this project which will allow us a way to travel and do some longer weekend camping on a budget.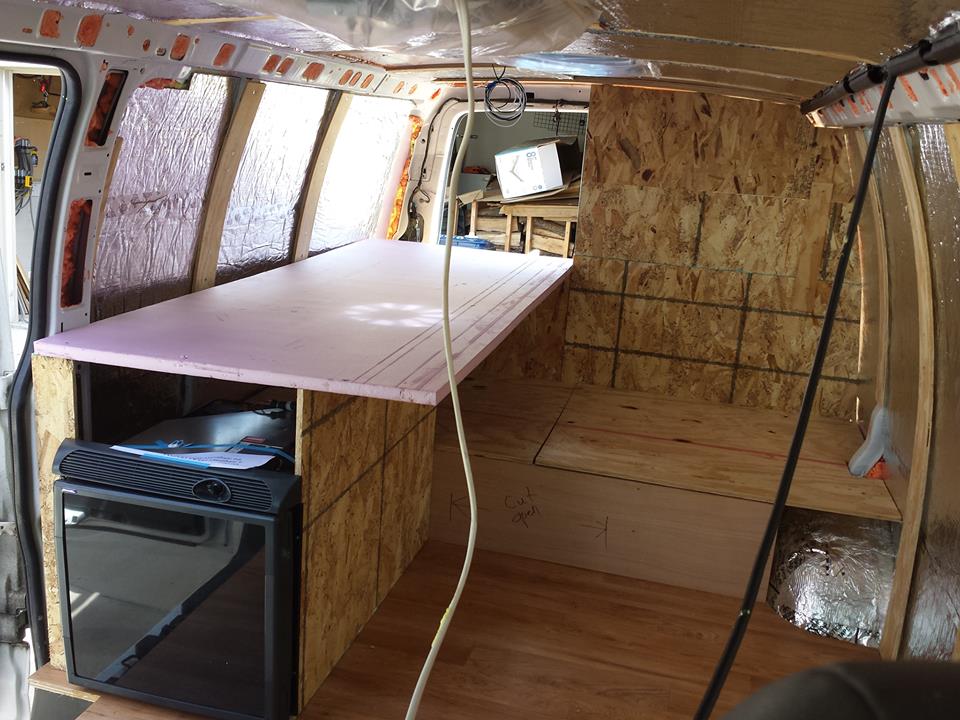 The last two Sunday's he spent making templates which you can see in the photos above.
Today he is using those templates to cut out storage walls and beds in good plywood – video below.
Being that today is July 4th it won't be all work and no play…and some leisure time for lunch and an adult beverage will be happening soon as we venture off for a "test" drive in the van to a beach bar and grill.
Happy 4th everyone!
Past posts for Have Van Will Travel Journal
The Adventure Has Begun. New Home on Wheels. Who'd of Thunk?
Inspector Approves of Phase One Conversion
Thank you for sharing and subscribing to my blog updates.