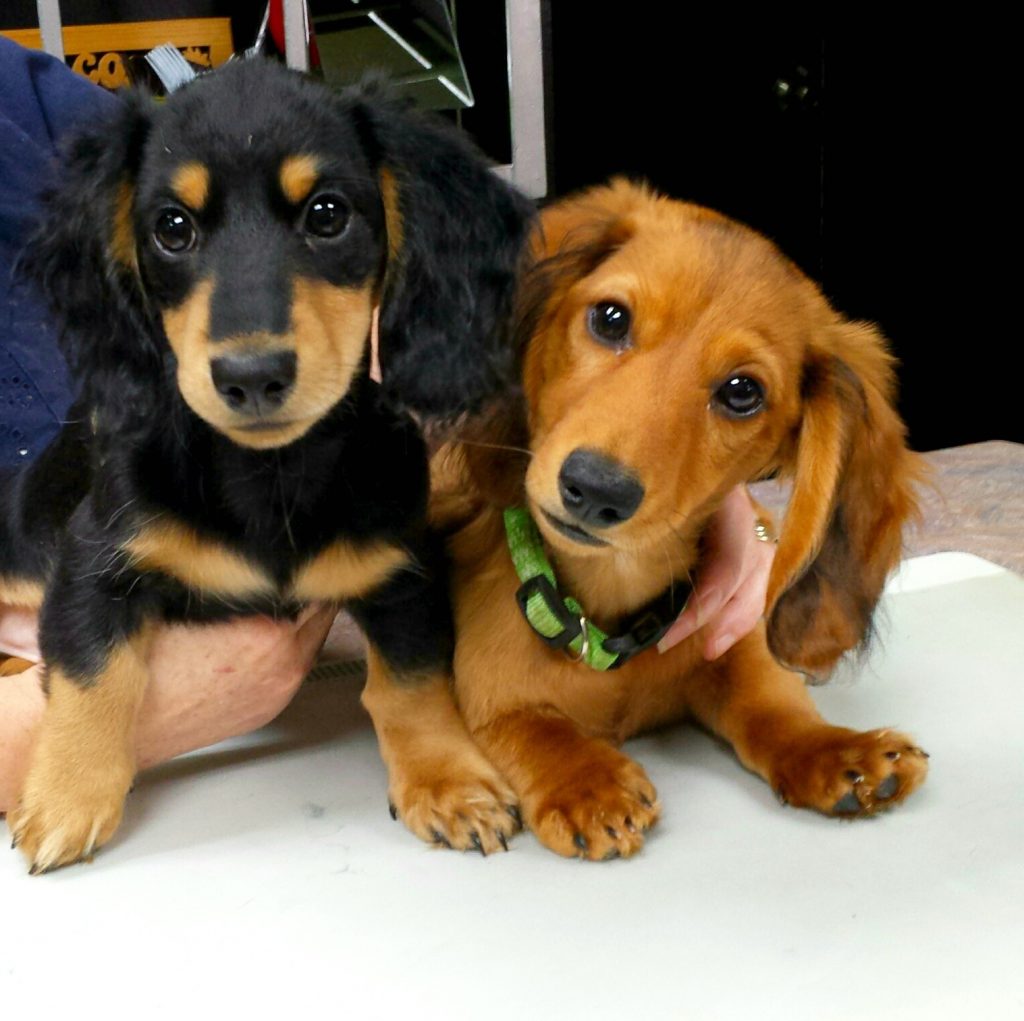 These two. Be still my heart.
In training at Cain's Bridal Wreath and floral shop in a town near me.
I had to stop today and finally meet them. They are now three months old.
Dublin, on the left, belongs to shop owner, Donna and Riggs, on the right, belongs to Donna's daughter.
These two brothers living the good life.
But must also earn their keep helping customers in the shop.
Sniffing out the best flowers for any occasion is their specialty.
Well, okay, along with looking so dang adorable you can't help but squeal and bring out your munchkin voice!
I'd say they are doing quite well with their training, don't you?
And how I wanted to take home two of my favorite flowers in the whole store…the cutest of all…the ones that last forever in my heart…Dublin and Riggs.
Weenie love…there's just nothing like it.
Made my morning!
P.S. No extra charge for puppy kisses!
Thank you for sharing and subscribing to my blog updates.