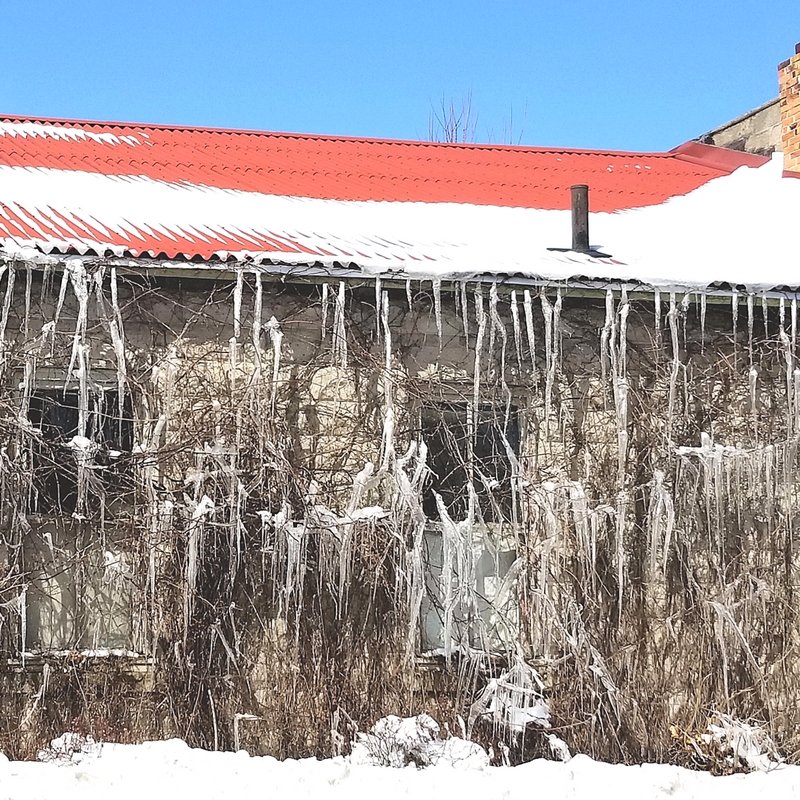 As I drove through my small town of Elkhart Lake , this building, which is unique to begin with, especially caught my eye today.
Look at all those icicles blending in with what looks like grapevine on the wall! I wrote yesterday on my blog about looking for the beauty from the spring snowstorm, instead of grumbling about it as I'd been doing, until I snapped myself out of it.
The more we look for beauty around us, even when we think spring should be here by now, it's confirmation that when we open ourselves to what is and pay attention…we are gifted with a magical moment such as this one – and again reminded that there are blessings in transition.
SPRING
by Camille Gotera
When the cold, harsh winter has given its last breath,
When the sky above shows life instead of death,
When the claws reaching to the frozen sky become decorated with leaves,
When the animals -long in hiding- scurry from trees,
We know winter has ended.
When the frost on grass is replaced with sweet dew,
When the fields become dotted with flowers, reminding me of you,
When the lonely silence becomes filled with melodies,
When you feel warm air, erasing bad memories
We know winter has ended.
When the hard, bare ground becomes painted with green,
When the frost-bitten air becomes fresh and clean,
When the coats and boots are all stored away,
When the playgrounds become occupied again with child's play,
We know winter has ended.
When you hear the pleasant sound of children's laughter,
When the air is filled with joy- long sought after,
When the world is filled with sunlight, brighter and longer,
When the song of Mother Nature becomes stronger,
Spring has begun.
XO,
Barbara