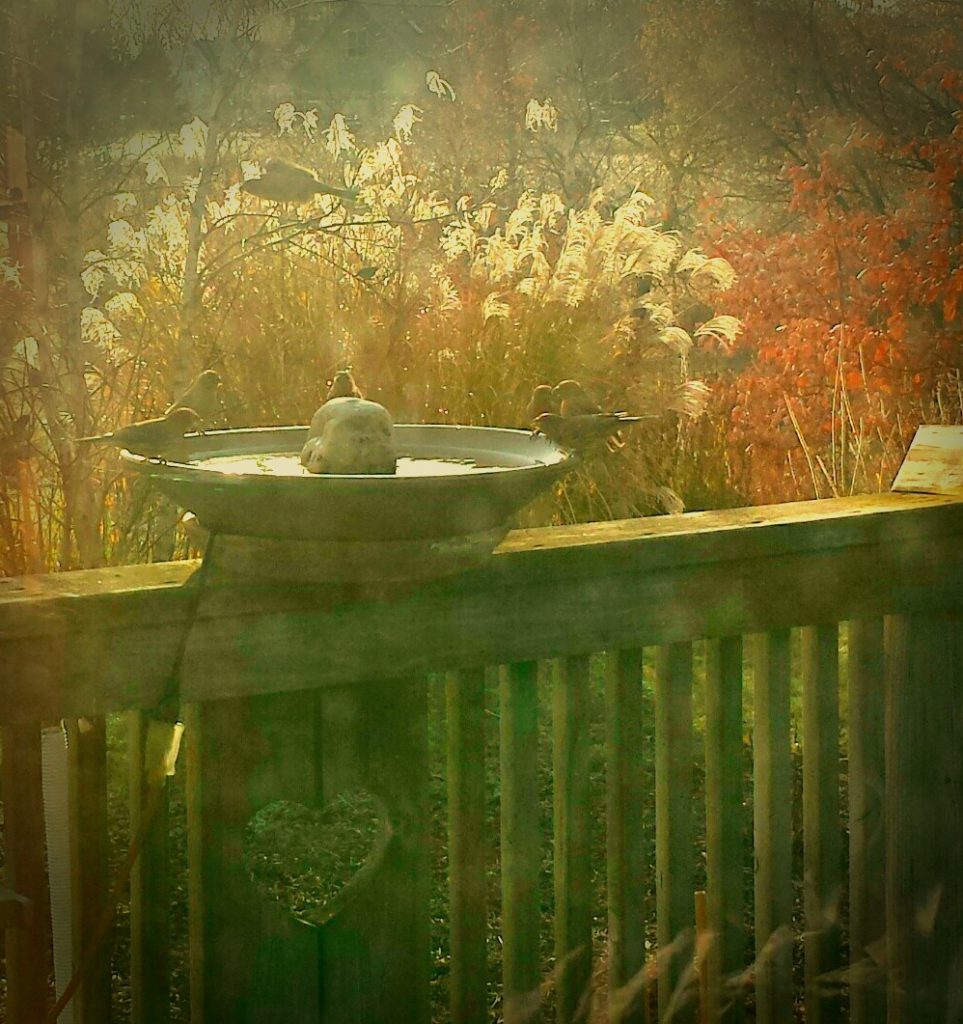 This scene of at least six to eight birds gathered at the bird bath right outside my writing cottage greets me at different times throughout the day, which only seems to happen like this in the winter months. It just lights my heart up! There is something so grounding and calming – almost meditative – in watching them.
Last winter I was disappointed that I couldn't keep my bird feeders up because deer come through our backyard and eat the feed in one fell swoop. It took me a few days to figure out why my feeders would be empty the day after I filled them!
I was disappointed that I couldn't keep feeding the birds as I love to see them all year. Though I do have a suet feeder where woodpeckers visit and the deer don't seem to bother that feeder.
But the positive side to all this is having a heated bird bath I get to see a sweet scene of a flurry of action as birds flutter in and out, taking their turns at the local watering hole I've provided for them. And with all the leaves off the trees, after they have quenched their thirst they hang out out on the bare branches.
And I'm quite sure they are all raving how delicious and five-star the local watering hole is right outside Joyful Paws headquarters!
Thank you for sharing and subscribing to my blog updates.