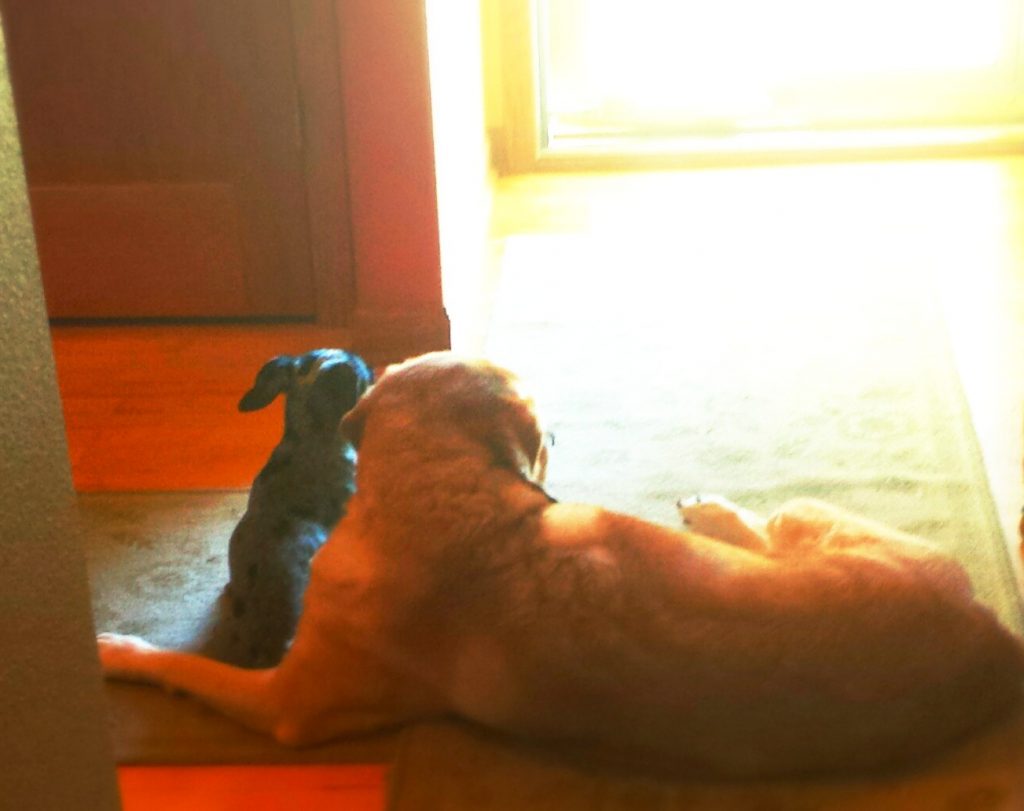 There are just moments you wish you could freeze in time. Such was a moment this morning when I came around the corner from the bathroom to see Gidget and Kylie looking out the front door – almost as if in a meditation.
My heart flipped inside out as love whooshed through my whole body.
A moment I wish could last forever. But before I knew it, it was gone.
But the memory embedded in my mind forever.
Thank you for sharing and subscribing to my blog updates.