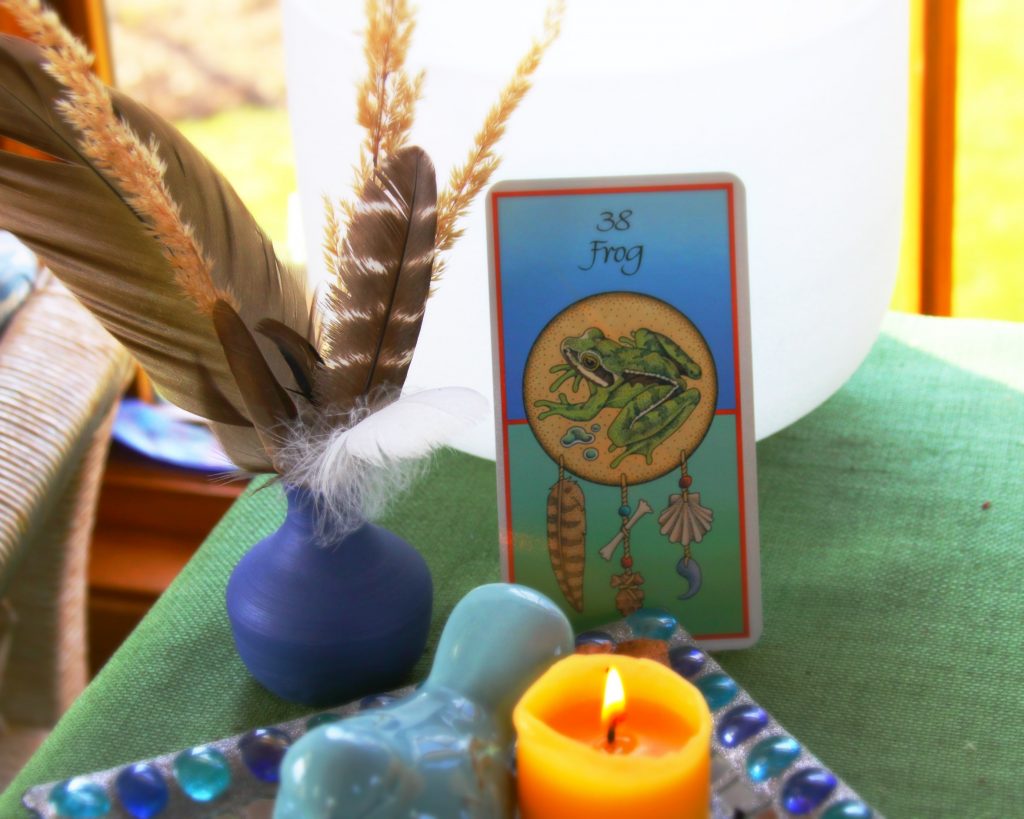 I love oracle cards and using them as a tool for guidance in my life. If you've been following my blog for awhile I believe you have a sense of that as I love sharing what I discover along the way.
Because of my love of animals and continuing to learn what I can from their wisdom, animal oracle cards are ones I turn to often.
Today I chose to use the Medicine Cards by Jamie Sams and David Carson to draw a card before my yoga practice. As I shuffled the cards I asked what I most needed to hear today and Frog card was the one that presented itself.
I'm concerned about a health issue with Gidget which I just learned of yesterday when I took her to the vet. Right now I've opted to wait a week or two to see if anything changes before making a decision on what to do next.
While I don't want to specifically say what it could possibly be as there is a 50% chance it isn't, I'm working on myself of not living in a place of fear around this concern, so I can make the best and right decision for Gidget. So, alas, I have some inner work to do. 🙂
So Frog's message is what I needed to hear. In part Frog says:
If Frog hopped into the cards you chose today, its "ribet" may be calling in the cleansing you need. If you were to look at where you are today, would you use any of the following words to describe your condition: tired, overloaded, harried, frustrated, guilty, itchy, nervous, at a loss, empty, or weakened?
If so, take a break, and allow yourself to bathe in the waters of Frog medicine. This could mean a long, relaxing bath, disconnecting the phone, yelling "stop," or taking in deep, cleansing breaths.
The key thought is to find a way to rid yourself of distractions and to replace the mud with clear energy. Then replenish your parched spirit, body, and mind.
Decisions are best made from a place of clear energy and a process I began yesterday afternoon. With Frog showing up today in the card reading, it is another confirmation of what I need to continue to do.
And so it is.
—
Update: Five minutes after I shared this post on my Facebook page, my friend Dawn shared this photo of her new little pup, Deshka, resting with her frog toy this morning. Coincidence? Nope. Frog is definitely talking to me today. And how about that Deshka? Could she be any cuter?!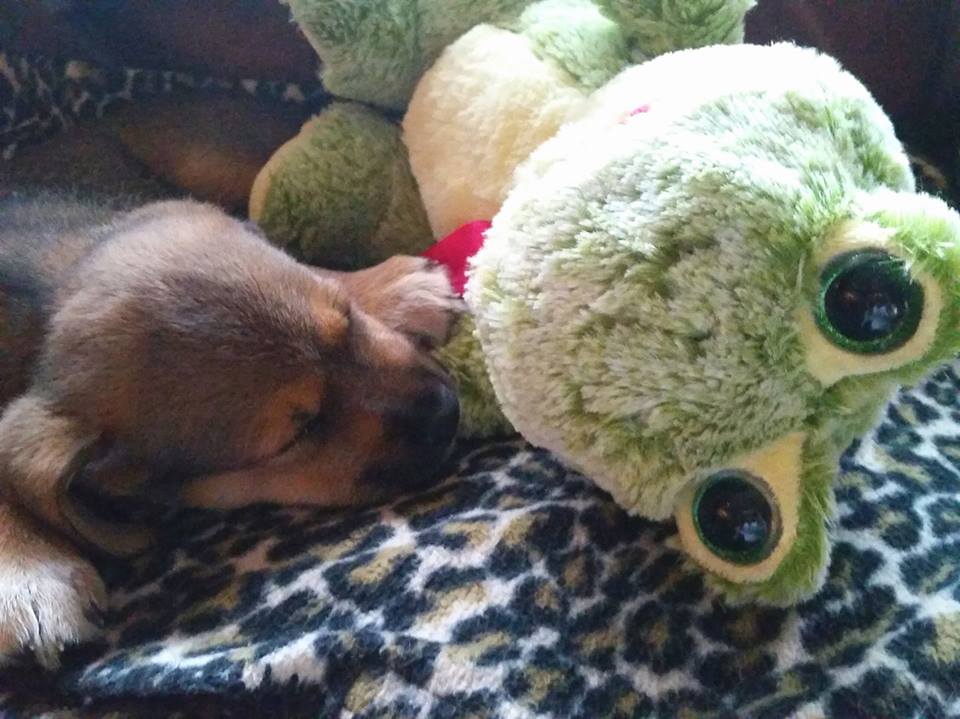 Thank you for sharing and subscribing to my blog updates.