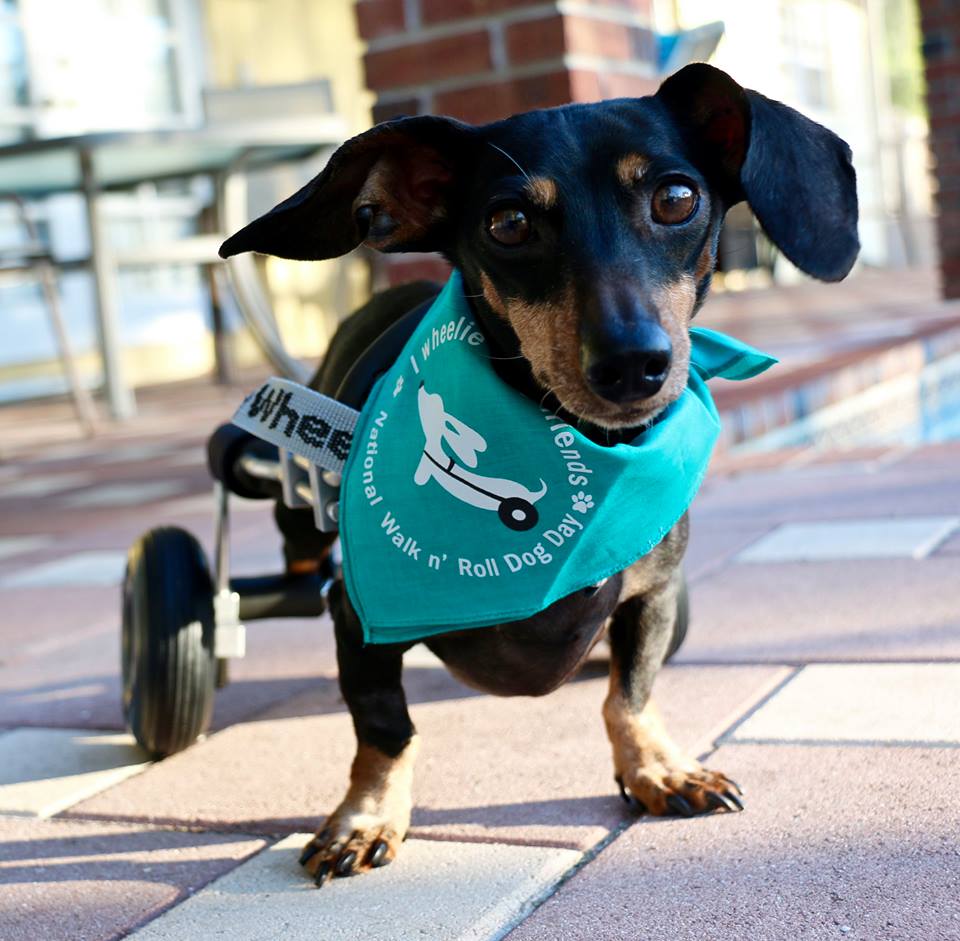 Can you say cuteness overload? Sammy's one ear cocked to the side really gets to my heart as it reminds me of how Gidget's one ear does the same thing.  As if she has a wire in her ear!
I learned about Sammy from Sarah of The Smoothe Store, who was instrumental in helping raise funds this past September for The Frankie Wheelchair Fund- raising $3,500!  Woo hoo!
With the help of Sarah and money raised, we were able to help Sammy currently with Dachshund Rescue of South Florida with a wheelchair.
I think it's pretty safe to say that Sammy is oober happy in his brand new shiny wheels!  Seeing faces like Sammy just sends oodles of love to my heart.
And you can see just how fast he is in his wheels with this video on his foster mom Sandi's Facebook page.
Want to bring Sammy into your life?  He is available for adoption!!
Stay tuned to meet Cricket soon!
Sammy's wheelchair paid for courtesy of the Frankie Wheelchair Fund and custom made by Eddie's Wheels for Pets.
Thank you for subscribing to my journal posts.