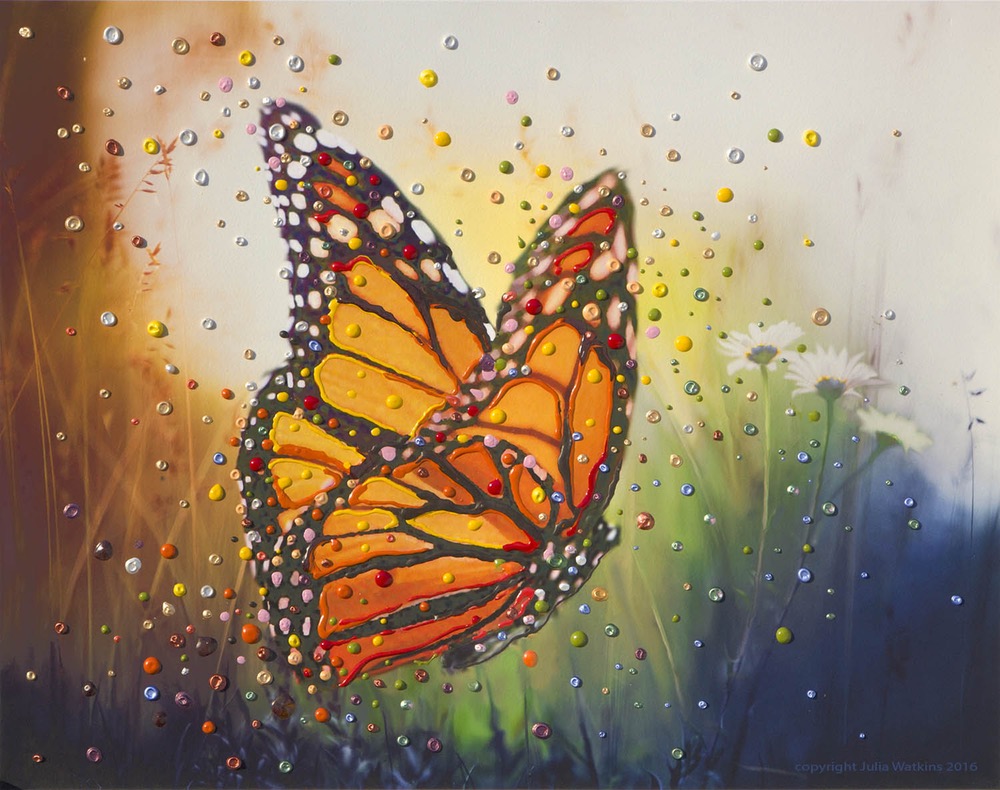 "You are in transformation. It's a beautiful place to be." These are the words I heard from a dear woman who is part of a women's mastermind circle I'm part of that just began in January of this year.
We meet once a month to support each other in our celebrations, guide us in our challenges, and speak our truth in order to not only move forward in our own individual lives, but to hopefully be the example that shining our light can positively affect those around us.
On this, International Women's Day, I'm riding on a cloud of gratitude to have been with these five amazing women today and in this time of great change.
For three years I was in transition, which I'd ultimately come to realize was a gift and I write about in my latest book, Wisdom Found in the Pause – Joie's Gift.
From that transition I realized I was being called to offer creative workshops for women to guide them through their own transitions and transformations, and help them step more fully into their being. It is something I've become very passionate about.
But the road hasn't always been easy because it meant I had to let go of what was in order to accept the call. I had to let go of an identity I had tied myself so closely to, and really, how so many others identified me with as well. That role of sharing the message that dogs with disabilities can live a quality life.
That will always be a part of me. But underneath my work with Frankie the Walk 'N Roll Dog, my little dachshund in a wheelchair, that little light of mine was gaining new insights. I was growing stronger in my confidence and my belief's as a woman.
As one of the women today talked about her own transformations over the years, it is her horses that brought her to the awakened place she is today. Tears sprung to my eyes as for me, it's been my dogs. I wouldn't be who I am today without opening to the lessons they were teaching me.
And while those lessons remain embedded in my heart, and I'll always have room in my heart to love dogs, I've felt called to expand on who I am, (besides someone who loves animals deeply) and share that with others.
So my friend was right, I'm in transformation. Frankie and Joie (as well as my other dogs) gave me the courage to begin to test my wings to see what I was made of. And now I stand on my own.
It's a place I want to be. But it also means I have to step out in other ways in order to continue to transform and do the work I wish to do, which is facilitating workshops for women – to be a guide in helping others to tap into their intuition, through creativity and connecting with nature and animals – and my belief that when we take more time to pause and listen to our soul, it will ultimately help us to live more meaningful lives.
Being in transition came the understanding of the importance of letting go and accepting. Now being in this stage of transformation means spreading my wings more fully and shining that light that is being called to shine in a new way.
I'm not alone. This I know. Women all around the world are feeling what they sometimes can't put words to – but I believe it is that little light within you that wants more than anything to shine in your own brilliant way.
So on this International Women's Day I celebrate each of you and say from the depths of my heart, Let that Beautiful Light of Yours Shine!
—
Strengthen your intuition through creativity to step more fully into your true essence. Self-paced, video course "Connect with Your True Essence through SoulCollage®." I'm here to support you with an optional private Facebook group with this course. Click here to learn more.
Thank you for sharing and subscribing to my blog updates.