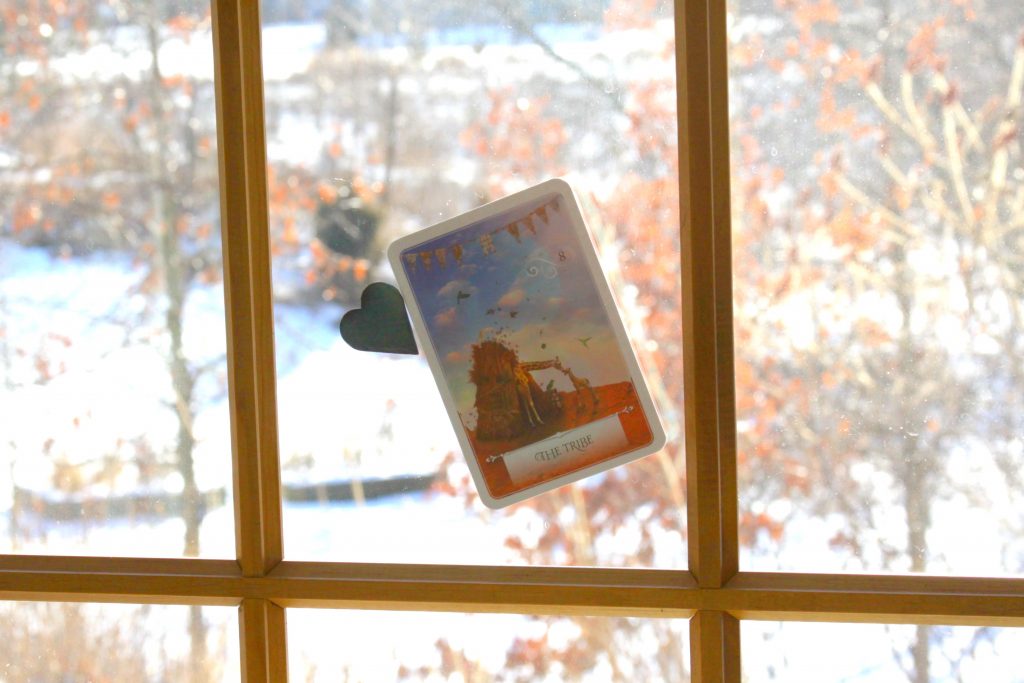 It feels incredibly good to get back to a structured day. I do love the holiday season, but as Christmas Day drew to a close yesterday I found myself anticipating with excitement getting back to a routine – to rituals, to projects, and back to being among my tribe.
While I completed the personal mastery level of Oracle School in November, I kept up my daily practice of meditation, asking a daily question, and choosing an oracle card to journal with. And I'm super excited to go on to the next level, Shared Wisdom, which begins in February.
The days leading up to Christmas I didn't have this ritual in place thinking I needed a break. Perhaps I did in some ways as coming back to it this morning has me even more appreciative of how much it means to me. And how much it helps me feel like me.
While in the past, it would have taken me quite a few days to find my center again after the holidays, this year felt different. I was eager to get back to my daily practice. And ready to dive into new projects and intentions I have for the New Year.
It felt like I was getting together with a loved and trusted friend early this morning after doing a 10-minute meditation and then getting out my oracle cards and my journal, and asking Spirit what it is I need to think about as I move into the New Year.
I kid you not…as I was shuffling the deck, thinking about this question and mulling over the last few days I heard in my mind, my tribe. The card that presented itself? Yup! The Tribe.
And this is the at heart of things for me. Connecting with my tribe because it's truly what feeds my soul and it's a value that I have in making a difference in the lives that I can. Like all of you, and so many of you I heard from lately with my blog posts, and my newsletter and how you look forward to what I share.
My Tribe, is also my connection I have with how I define Spirit and how I am a part of Spirit. As I understand that more and more, the more deeply I am connected to my definition of Spirit, which is a part of me, the more I truly am living the life I'm meant to live, because this is how I see a meaningful life.
So I'm feeling my heart full with being back to what matters to me – here in my special space – my zen writing cottage – thinking about ways in which I'll stay connected with you in the New Year and what this year will bring.
In early January I'll be doing a free webinar, and you are invited! I'm still working out a title for it, but it will be all about opening to the gift of transitional periods in our lives, sharing ways in which you can tune into your intuition, and how you can begin to live a life that is meaningful to you. I hope you can join me. Stay tuned for date and time coming soon.
And lastly…I've been tweaking many pages of my website for quite a few weeks now and invite you to take a peek and my new home page, which I think is more simplified and inviting. I hope you think so, too!
Hoping this day after Christmas has you coming back home to the center of what matters most to you…
With love and gratitude,
Barbara