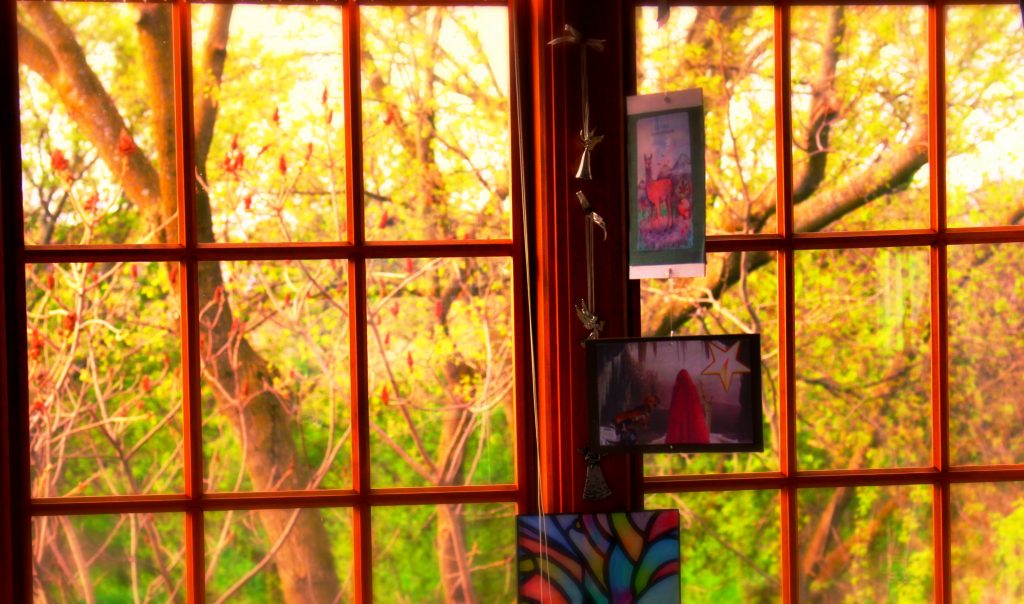 Mother Nature had a miracle in store for me today. I awoke at 4am. After trying to go back to sleep, I gave up and got up a little after 5am.
Out to my writing cottage by 6:15am I drew two oracle cards and one of my SoulCollage cards. From the Soul Coaching deck by Denise Linn the card Miracles presented itself. And the message to let go of expectations of what you might define as miracle is and to just be open to unexpected miracles.
Okay, got it.
Half-way through my Yoga practice, in boat pose, gazing out my windows with a gully of trees about 15 ft. from my cottage, here comes a hawk, skillfully and ever so gracefully within that small space, who glided right past my windows!
WOW!
Yup! Right out loud I said, Wow! And oh, how my heart smiled. That indeed was a miracle! I've had my writing cottage since 2009 and not once have a I seen a hawk fly right in front of my window and so close like this one did.
And another miracle? I didn't even falter during boat pose as I was stunned in that moment for that beautiful miracle that graced me with his magnificent presence.
What a way to start the day!
Thank you for sharing and subscribing to my blog updates.