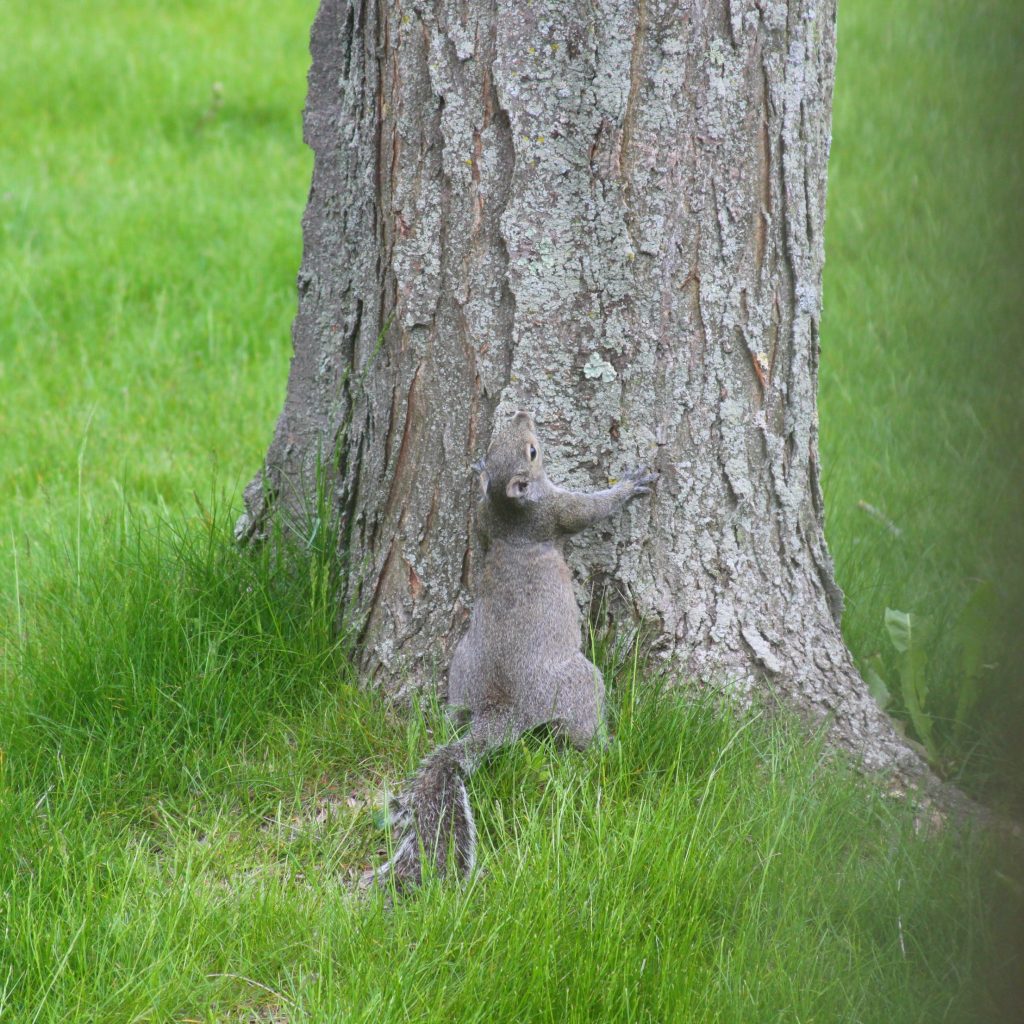 Mr. Squirrel has been quite the entertainment for me this morning from the view out my writing cottage window.
I first observed him slinking up the deck railing, almost appearing flat. At first I thought something was wrong with him and became concerned. But it could have to do with it being so windy out. I'm not sure.
But then when I opened the door to my cottage he took off running to the tree…and there he froze…blending right into the bark of the tree…well, sort of. Trying to be in disguise, but that wind swirled his tail around giving him away.
I had to chuckle quietly to myself while he stayed in that position for what seemed the longest time.
I know many think squirrels are a nuisance, but I really enjoy watching them.
Thank you for sharing and subscribing to my blog updates.