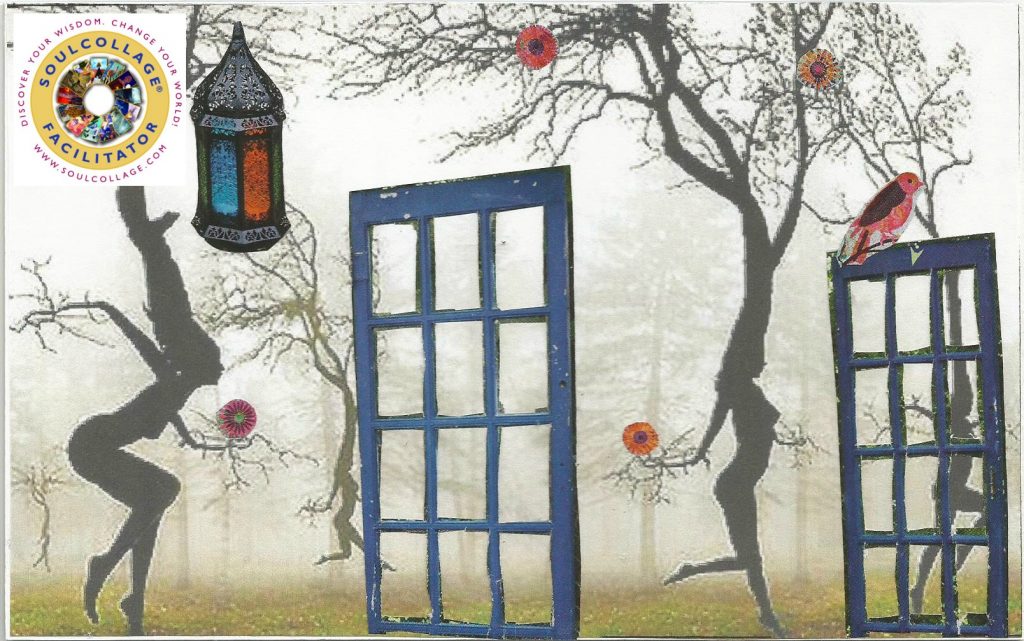 Connect with Your True Essence through SoulCollage®
with Barbara Techel, SoulCollage® facilitator and author
Come experience and explore the magical, delightful and soulful process of SoulCollage®. You are invited to leave the linear world behind and shift into the realm of imagination and intuition using images and the SoulCollage® process— a very simple and interactive method. By making SoulCollage® cards that are unique and personal to you it becomes a creative practice to help you access your own inner wisdom for daily guidance, or simply as an avenue of self-expression.
As you move through this video series, it's my hope that your exploration of SoulCollage® will unearth many of the gifts as it has to me such as:
It's a way to gently open to your wise, knowing self
It's a way of practicing mindfulness
It's a way of being creative, without having to have artistic talent
It's a way of expressing yourself through images
It's a way of opening to your inner voice
It's a way of acknowledging those whispers in your soul
It's a way of accepting all the many different facets of yourself, then seeing yourself as a whole, which opens you to that true, beautiful, light and essence of who you are
In this self-paced five-part video series I guide you through the introduction of the SoulCollage® process to help you connect with your true essence.
Once you purchase this online workshop, I'll send you an email with a unique link where you will have unlimited access to the videos and helpful information.
You will also have the opportunity to gather in an inspiring and enriching online circle with a private Facebook group…a place for you to connect with me and other women transforming and nourishing our inner wise woman.
Cost: $35