CONSULTING
Sometimes you just need a little one on one help to move you forward.
I've been writing, publishing and marketing books for the past five years and I have made my share of mistakes. I'd love to help you avoid those same mistakes.  I've gone the route of print publishing before I discovered print on demand and digital publishing and could have saved myself money. I sold over 200 of my children's book during my book launch and have had much success selling them via personal and Skype appearances with an entertaining and educational presentation that students and teachers alike raved about.
If you'd like personal one-on-one consulting with me regarding anything from independent publishing, writing children's books, non-fiction, marketing tips, or help with what it takes to do personal appearances at school's and/or libraries  as well as using Skype.
Here's what to do:  Contact me via email, barb@joyfulpaws.com. I will forward a short questionnaire for you to complete.  Once I receive the completed questionnaire plus payment in advance we will schedule consultation time.
Cost is $100 per hour.
My Book
Class Act:  Sell More Books Through School and Library Author Appearances
The definitive guide to promoting your message and selling books to schools and libraries. And it's not just for children's book authors: It's the ultimate how-to manual for authors of any title of interest to these audiences, detailing how to spread the message they were passionate enough to write about in the first place, get recognized as an expert speaker, book speaking gigs and personal appearances, and ultimately, sell more books!
**Special chapter dedicated to using Skype to promoting your message to classrooms around the world!
Free Checklist for Planning a School/Library Visit
Free Checklist for Planning a Skype Visit to Classroom
These are some books, courses, and resources that I've used along the way that have helped me.
I'll be adding to this list now and then, so be sure to check back once and awhile.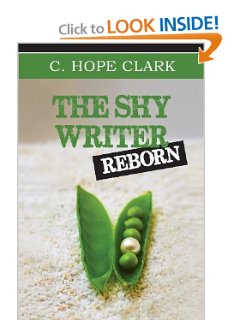 The Shy Writer Reborn by C. Hope Clark
As an introvert and a writer, you feel stretched to choose between the lesser of two evils – marketing to people who'll most likely criticize you, or putting your writing on the back burner. Introverts have strengths that make them marketable, creative, and successful. Forget those people who tell you to change, to put on a different personality, to dance like a monkey before crowds. Here is the support to be a writer and remain who you care to be . . . genuine.
This is truly a must have book for every writer!  Especially in today's world of understanding we as writer's must take on the marketing world, and how we can do that when shy. It can be done and Hope guides you in ways that can work for you. -Barbara
Subscribe to Hope's Funds for Writers- a wonderful resource!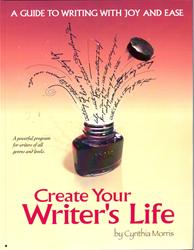 Create Your Writer's Life by Cynthia Morris
Create Your Writer's Life offers a coaching approach to developing a writing practice that actually works. Finally, a resource that allows you to do it your way, and that works.
This book is what got me started into the habit of more consistent writing! ~Barbara
Subscribe to Cynthia's Original Impulse newsletter. Always filled with tips, resources and tons of inspiration!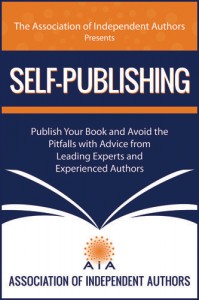 Self-Publishing: Publish Your Book and Avoid the Pitfalls with Advice from Leading Experts and Experienced Authors
I'm honored to say I am a contributing author to this book.
COURSES
Blogging for Artists (and authors) Class with author Cynthia Morris and Artist Alyson Stanfield
Blog with confidence and learn how to:  Develop Healthy writing habits and content for great blog posts, Blog cleanse: Fixing your About page, categories, sidebar, and more, Visiting hours: How to get more blog readers, Feedback: How to get more comments and be a better commenter, Health maintenance: Create a blogging schedule, conduct regular checkups, balance your priorities.
This course really helped me develop a schedule and ideas for blogging. It also helped me with making my blog look more professional and something I can now be proud of. ~Barbara
with Dan Blank of We Grow Media
A 6-week online course to establish your brand as a writer and grow and engage your audience.
This is by far one of the best courses I have ever taken. I wish I would have known about it at the beginning of my author career, but so glad to have found it now. I consider Dan Blank and all he offers my one stop resource for all the best and up to date information. ~Barbara
How to Use Pinterest E-Course by Laura Wagner

Learn how to setup your Pinteest account & boards, various ways to pin to your boards, what you should pin, social aspect of Pinterest & general social media tips, how to share pinterest on your website, Facebook & Twitter, how to connect on Pinterest and how to sell on Pinterest.
I learned many new things and how to easily set up fun boards on the new social media site Pinterest from Laura Wagner's e-course. Very affordable! ~Barbara
**Some of the links are affiliate links, but I only recommend what I've personally read and used.
Audio Interviews

 
Speaking at Schools & Libraries for Authors
Using Skype to Connect with Classrooms
Selling Books Through School and Library Appearances
Articles by Barbara Techel
How to Set Up Author Virtual School Visits
How to Use Skype to Sell Books