With Barbara Techel
January to May 2017
Elkhart Lake, WI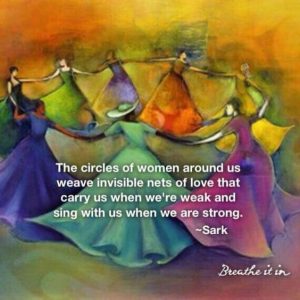 Within the quiet of winter is the perfect time to pause, listen and capture our thoughts, our hopes, and respond to our creative impulses. This sacred time of silence that winter brings calls to us to rest, renew, and open to inspiration.
In this safe and nurturing space, we take time to really listen and reconnect with ourselves and other wise, creative women.
This circle is for you if you want to:
tune into your intuition and open to living more from your authentic self
have time to reflectively create through collage and journaling as a way to open to all that you are thinking and feeling
be in a community of like-minded wise, awakening women
have enriching, soulful conversation about what matters
center, ground, and renew your spirit
intuitively create what you want for your life
What happens with this sacred soul circle?
This circle will help you tap into your wise inner self, thus creating more magical moments in your everyday life. It's a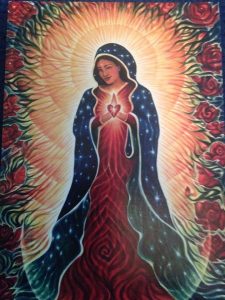 safe space where you can be yourself, drop deeper through meditation, poetry and quotes shared, create with images and journaling (no experience needed for collage or journaling), and take part in meaningful conversation that help us to open more clearly to our own innate wisdom.
So often as women, we don't take time to just be and this can leave us feeling frazzled…be prepared to leave this circle each month feeling more peaceful, energized, and with a greater sense of clarity.
Concerns You May Have…
I'm not a writer or a creative person.
The journaling part of the circle is only 5-10 minutes each month. This isn't about the craft of writing or striving. It is about giving yourself time to tune into your thoughts and capturing them on the page for self-discovery and then allowing those thoughts to simmer for further exploration. No one will read it and there isn't a "right or wrong" way.
The collage part of the circle is about 60 minutes each month. All it requires is cutting out provided images from magazines and gluing them onto provided 5 x 8 cards. No artistic background is needed. Really!
I tend to be introverted and nervous about joining a group where I don't know anyone.
I absolutely understand this as I'm also introverted, though have learned through practice to be extroverted when need be. I'm also a highly sensitive, empathetic person. Being that I am, it is of utmost importance to me to always create a safe space. How I create this is that we have spacious time to tune inward through collaging and writing. I also keep the group small and only ten women. Also, there is never any pressure to share if you don't wish. The whole idea of the gatherings is to create a sacred space so that you can open to your own wise wisdom.
What if I miss a gathering?
While I encourage you to set this time aside each month and treat it as a sacred act just for you, I know things can come up. If you miss a session, we will have a private Facebook group where I will post the topic we discussed and journal prompt, so that you may stay in the loop of creating, inspiration and conversation.
Details
This circle will take place in my home once a month, within a space I lovingly created called, "Joyful Pause Studio."
Dates and Time:
We will meet the 3rd Thursday of each month. We will begin promptly at 6:00pm.
January 19th, February 16th, March 16th, April 20th and May 18th
Cost:
$155 for the full five-month sessions.
REGISTER DEADLINE is Monday, January 16th (midnight cst)
Includes: Private Facebook group, light refreshments at each gathering, and all materials.
Space is limited to ten women. Register early.
Suitable for anyone, those who have previously made SoulCollage® cards or those who are new to the process. No artistic background is necessary. Learn more about SoulCollage® at www.soulcollage.com

Cancellation policy: 50% refund before January 12th. Non-refundable after January 12th though you can find someone to fill your spot if you wish. If minimum of 5 participants isn't met and you've paid and registered, your full fee will be refunded.