SOULCOLLAGE® WORKSHOPS
"Our soul is like a soft and gentle flower, it needs to be nurtured, cared for, tended to, with sufficient sunlight, fresh air and freedom to bloom into its most precious and beautiful form. This, my friend, is self-love."
― Miya Yamanouchi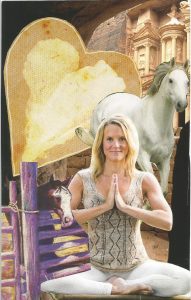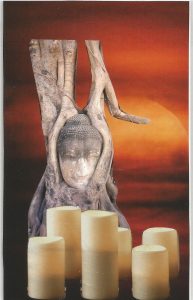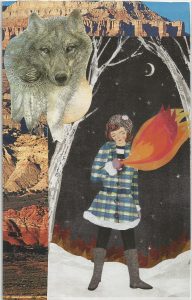 A sampling of Barbara's SoulCollage® cards. For a full gallery of my cards click here and enter password: cards
Come experience and explore the magical, delightful and soulful process of SoulCollage®. You are invited to leave the linear world behind and shift into the realm of imagination and intuition using images and the SoulCollage® process— a very simple and interactive method. By making SoulCollage® cards that are unique and personal to you it becomes a creative practice to help you access your own inner wisdom for daily guidance, or simply as an avenue of self-expression.
SoulCollage® was created by Seena Frost and I'm so grateful for her for the vision of this process and inspiring countless facilitators to carry on this beautiful work.
Learn more at www.soulcollage.com
Online SoulCollage® Workshop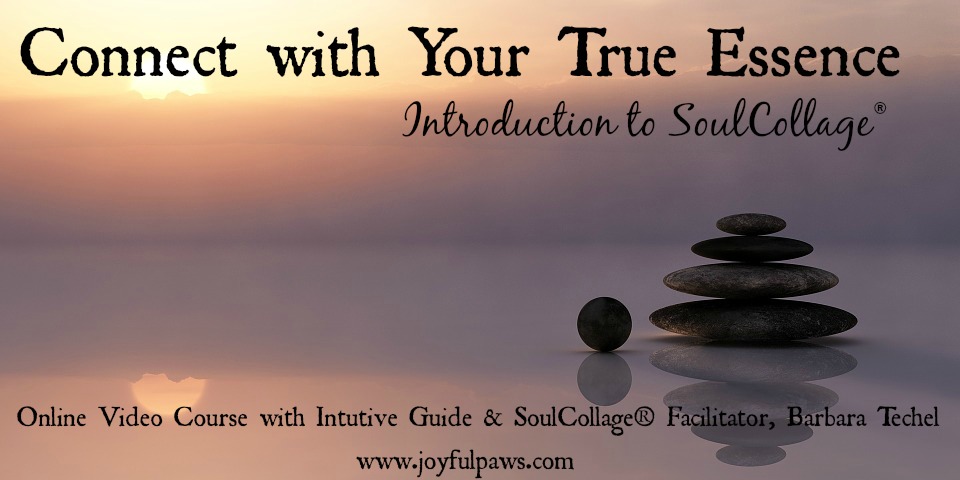 A SoulCollage® Deck is the Story of You.
"It is a tangible way to know yourself in your diversity and depth, and also to show yourself to others. Showing your deck of SoulCollage® cards to another person can be a profound experience. In like-spirited groups, you can share cards and work with them in many sacred ways. You can consult them intuitively and discover wisdom within yourself which will amaze you. Besides all this, creating them is just plain fun! You will love your deck — a multi-card Mirror of your Self and your Soul — whether it consists of three cards or a hundred."
~ Seena B. Frost, SoulCollage® Founder
As you move through this video series, it's my hope that your exploration of SoulCollage® will unearth many of the gifts as it has to me such as:
It's a way to gently open to your wise, knowing self
It's a way of practicing mindfulness
It's a way of being creative, without having to have artistic talent
It's a way of expressing yourself through images
It's a way of opening to your inner voice
It's a way of acknowledging those whispers in your soul
It's a way of accepting all the many different facets of yourself, then seeing yourself as a whole, which opens you to that true, beautiful, light and essence of who you are
In this self-paced five-part video series I guide you through the introduction of the SoulCollage® process to help you connect with your true essence.
Optional private Facebook group where you'll have the opportunity to gather with like-minded women.
Once you purchase this online workshop, I'll send you an email with a unique link where you will have unlimited access to the videos and helpful information.
SoulCollage® is such a vibrant creative practice! I'm surprised by how spiritual it is, and the insights that come from the cards are so personal and astounding. I've been a visual artist for many years and this is the first creative practice I have done that is introspective on a deep level. Thank you Barbara for this course and for enriching my spiritual path. ~Kathryn Sturges
Cost: $35

ANCIENT WISDOM WORKSHOPS
Walking Stick & Mindful Meditation
Exploring how everything is connected can have a profound effect on our lives. You are invited to join us in creating your own unique walking stick, learn to walk in mindful meditation, and connect with the earth's healing energies. A practice you can then take with you and incorporate into your life whenever you feel the call to reflect and replenish your precious, valuable energy. Stay tuned for announcement of next workshop.
Talking Sticks
Learn the meaning of Talking Sticks in Native American cultures and make your own unique Talking Stick. Tap into its healing energies and discover your own authentic voice and enjoy transforming conversations.
You'll learn the meanings of symbolism in materials used to create your own Talking Stick and how that symbolism can help you in understanding your own innate wisdom. Stay tuned for announcement of next workshop.