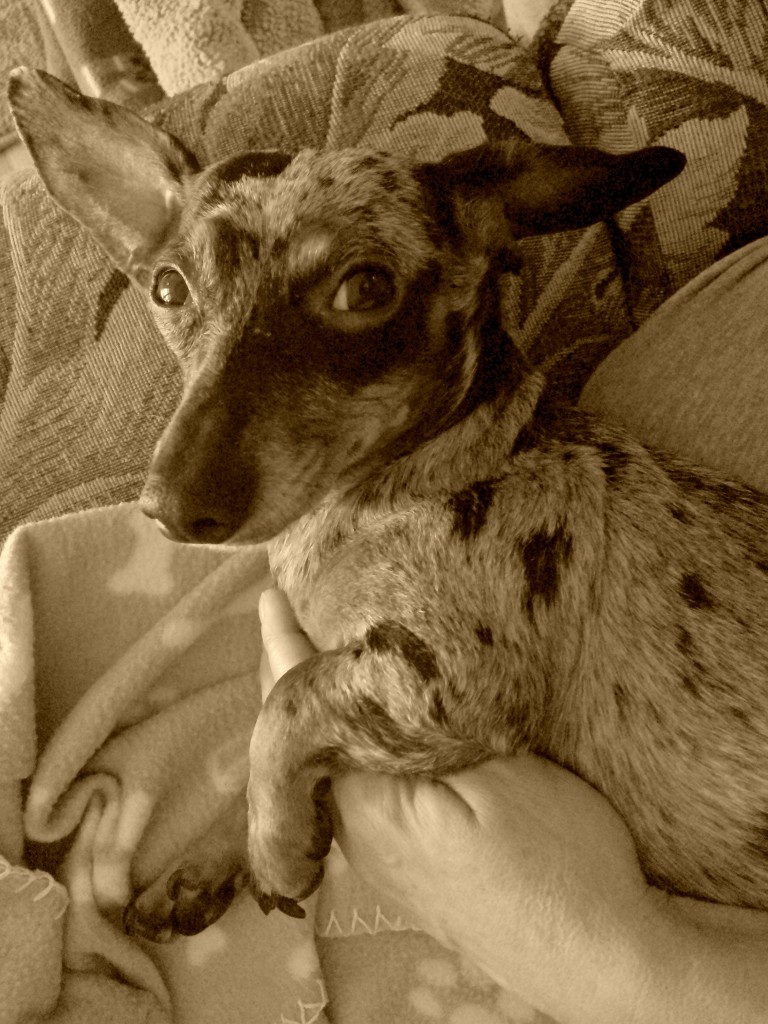 My heart yearned for another dachshund with special needs to care for.
More love in this heart of mine to be shared.
Time for it to expand once again and take in more teachings from the short little dog they call wiener dog.
Then one day, after much searching,
there you were.
You seemed larger than life looking back at me from the big monitor on my computer,
Even though you were described as only weighing nine pounds.
It was your eyes. I fell deep into them. Into this blissful, knowing place, feeling as if I'd been here before.
It felt as if I was seeing my own soul reflecting back to me.
I wondered, Had we been together before?
Space and time stood absolutely still in that moment, as my heart rapidly beat in my chest, a familiar rhythm.
I knew. I knew without a doubt that you were the one.
My heart was electrified and I felt connected to you with every fiber of my being.
Your eyes spoke to me telling me that you were on your way home.
The final destination of your  journey right into my heart.
Welcome home, little one. Welcome home.
—
I was inspired to write this after posting the above photo on my Facebook wall this past week. When my mom saw it she thought Gidget's eyes were telling me to tell her the story one more time of how she came to live with me. Thank you to my special mama for inspiring me!