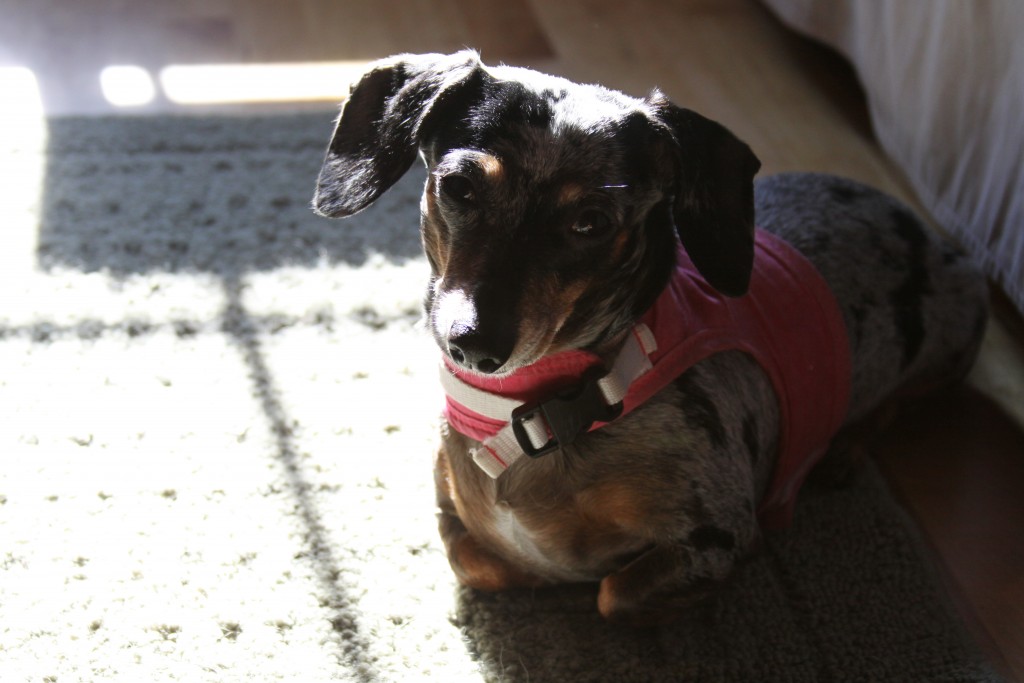 I've been experimenting more with John's camera, a Canon EOS 50D. I've been wanting to learn to take better photos for quite some time and signed up for an online class that is self-paced.
When I brought this photo of Gidget up on my computer I loved how soft the light is around her face. The last bit of sun for today, which she was wise to soak up. We are in for heavy rain tonight and into tomorrow before the sun returns on Sunday again.
She is certainly my wise Buddha dog taking in the warmth of the sun rays while she can. I'm glad I took a moment to be with her within that sacred space too when I captured this photo.
—
Thank you for visiting!
If you like my journal posts, you can subscribe here today.