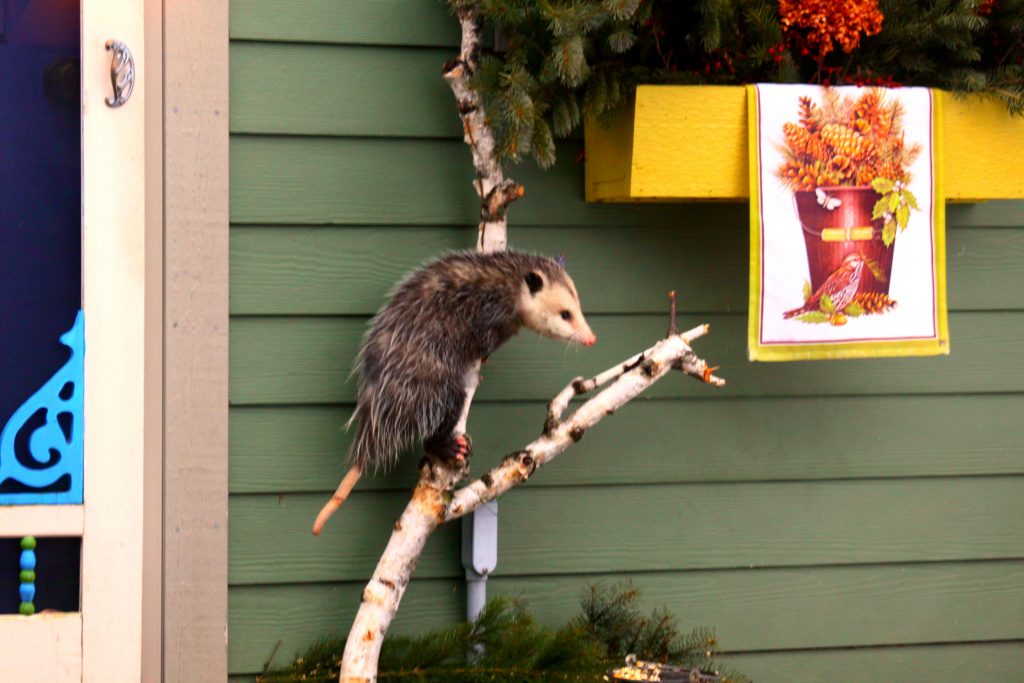 I've had my writing cottage since 2009 and never did I see an Opossum visit! It was an exciting afternoon. He definitely was hungry as he rummaged through the bucket of birdseed…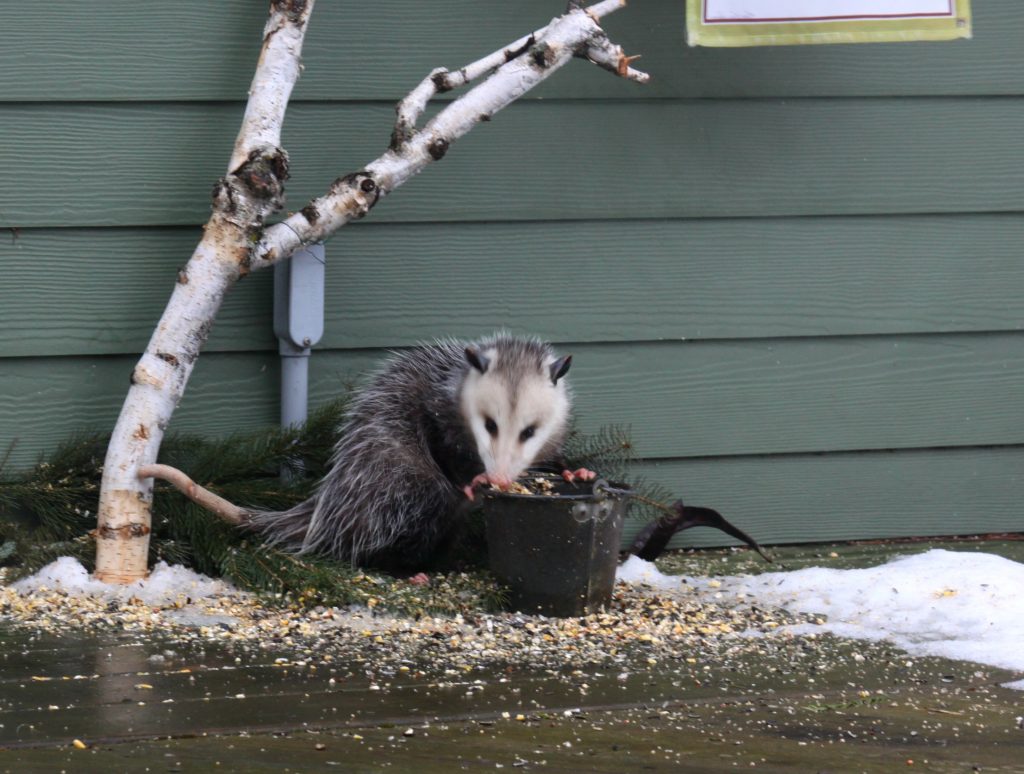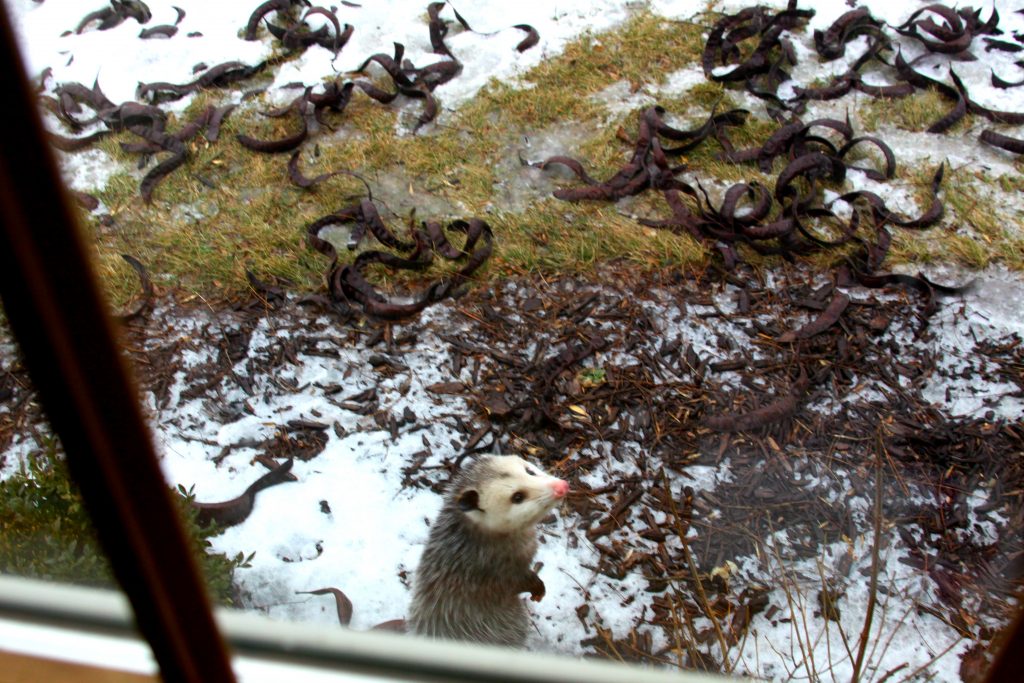 …and then moved on to the west side of the cottage where I have a suet feeder hanging on a hook…but every time he managed to climb up the pole, it proved to slippery, and down he went again.
It was fun to watch while he visited…until I said, "Hurry along now, before Kylie comes outside!" I didn't want Kylie to catch him… And slowly he sauntered off.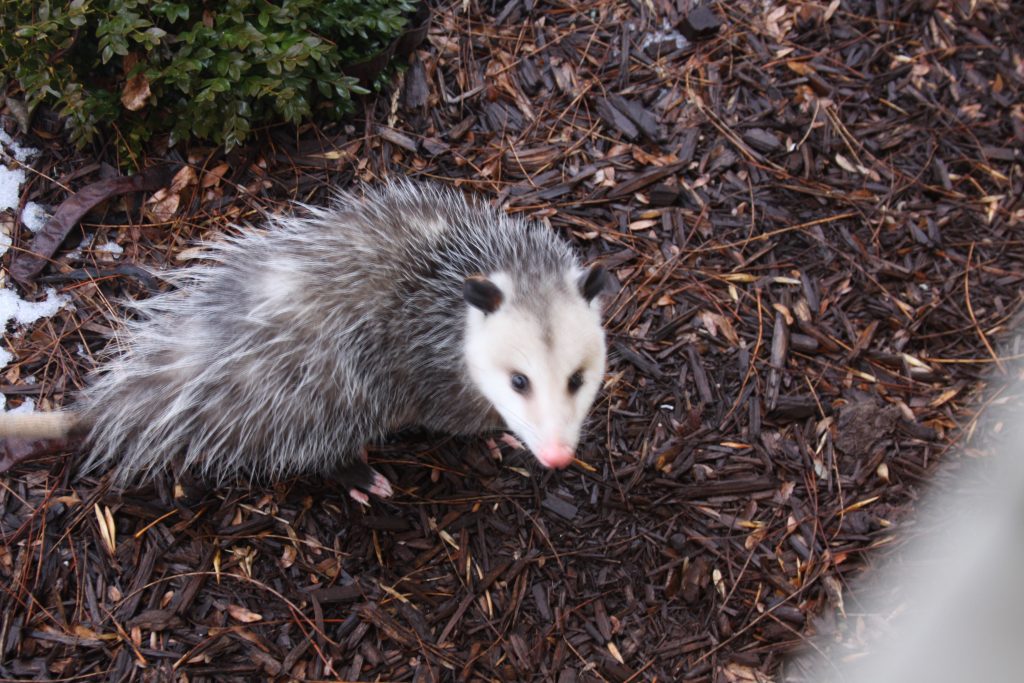 Thank you for sharing and subscribing to my blog updates.