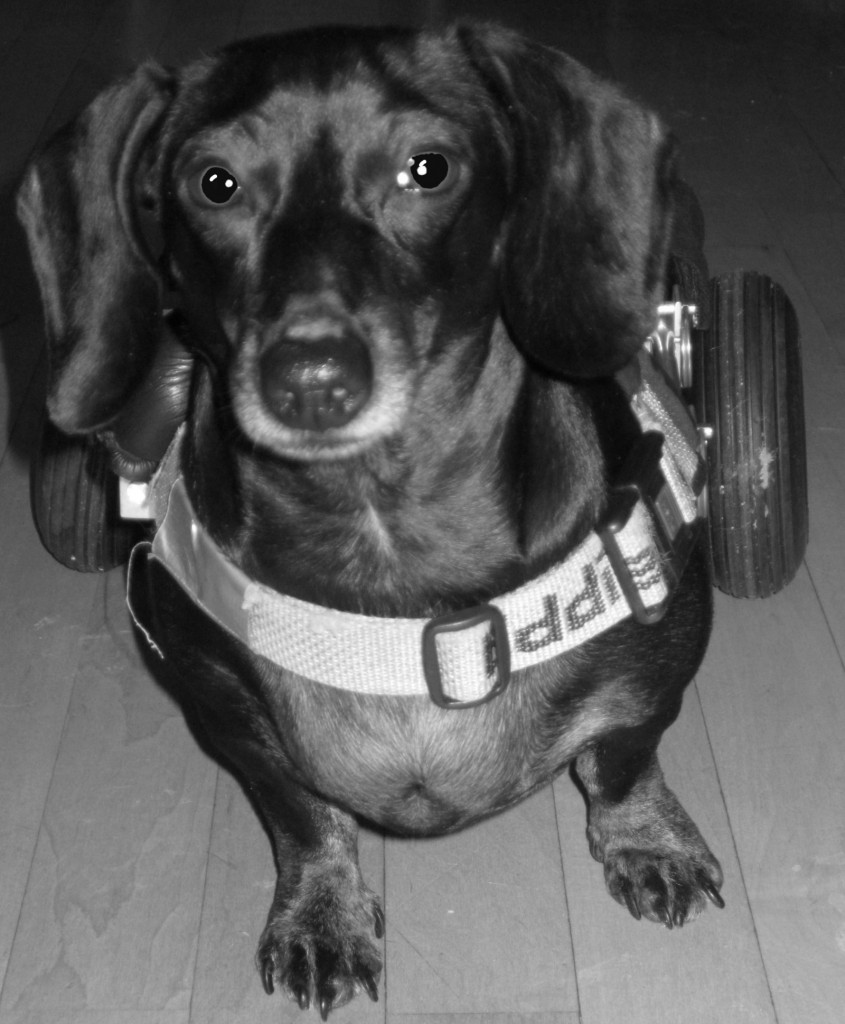 This past week I talked with a friend who is having a tough time, worried about her future as she is in transition. She is struggling with the fear of "what if."
I think I can safely say that we've all found ourselves in this place at one time or another.
The struggle comes in when we buy into having to have everything figured out right now — and that there is no time to pause for fear of what could happen — which oftentimes never happens.
We are a society of doer's, rushing from one thing to the next, and never sitting long enough to reflect, perhaps mourn what was, and never really listening to our heart whispers of what it is we may want next.
We want to get rid of the uneasy, scary, and uncomfortable feelings as fast as we can and return to a state of happiness. I raise my hand and say, "I'm very guilty of this."
Joie, my Dachshund in a wheelchair, gone over a year now, taught me the power of the pause. I fought it at first, not wanting to deal with my feelings and so afraid of the unknown.
I recall one day having coffee with an older friend during this time. I shared with her how I felt so lost, wanting to know NOW the next leg of my journey.  She quietly said, "Sometimes it can take years to move through a transition. Try to embrace that."
I was dumbfounded when she said this. I couldn't imagine having to wait years. But it was what she had experienced and could say with all honesty, that in the end, it all worked out.
She still had a roof over her head, she had food to eat, she had good friends, she had family to lean on, and she moved through her days trusting this time of uncertainty would figure itself out if she allowed it.
So much can be gleaned in the power of the pause when we sit with all of our feelings. While we may not figure things out right away, owning our feelings, moving through them, and accepting them as a part of who we are — well, as I've experienced, there is power in that.
There is freedom in letting go and allowing life to unfold as it is meant to.
While I'm not always good at this and yes, do need to be reminded too, I've gotten better at forgiving myself, and understanding that I'm a work in progress.
Each time we embrace every part of ourselves, we then get the opportunity to blossom even more fully into who we are. And Joie's lesson to me of pausing in times of uncertainty has been a gift of a path unfolding before me just as it is meant to be.