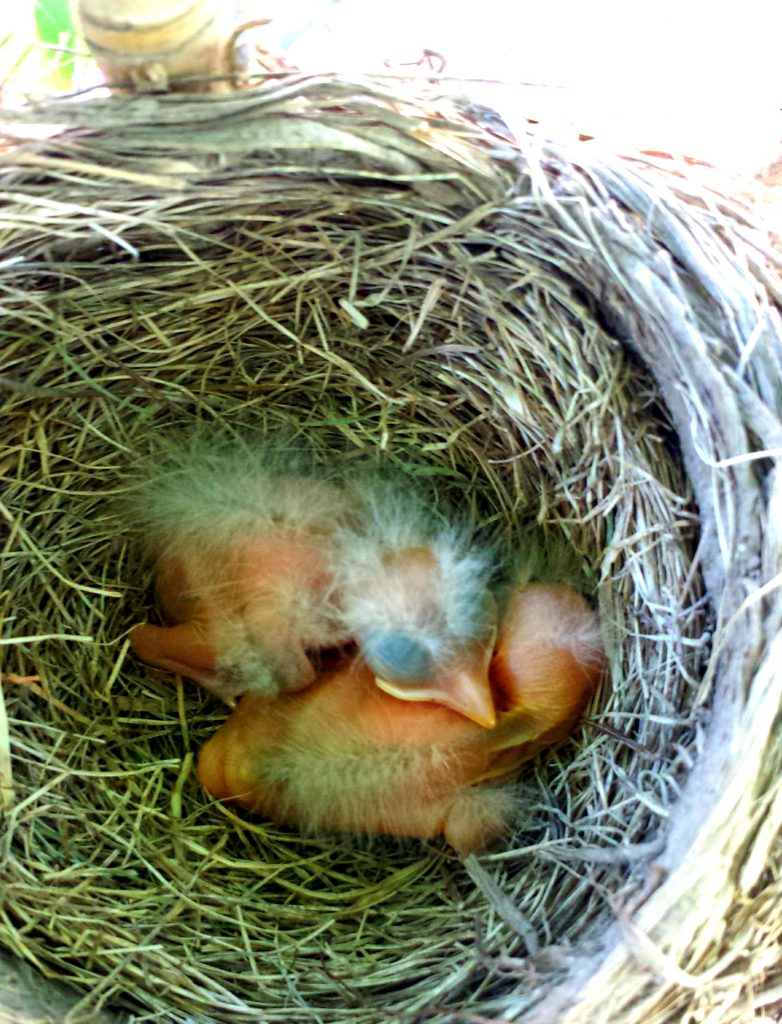 I'm so excited to share with you that the robin eggs have hatched!  These two fuzzies came into the world on Wednesday, June 23.  When I posted a photo of the eggs two weeks ago, there were four, but only two made it.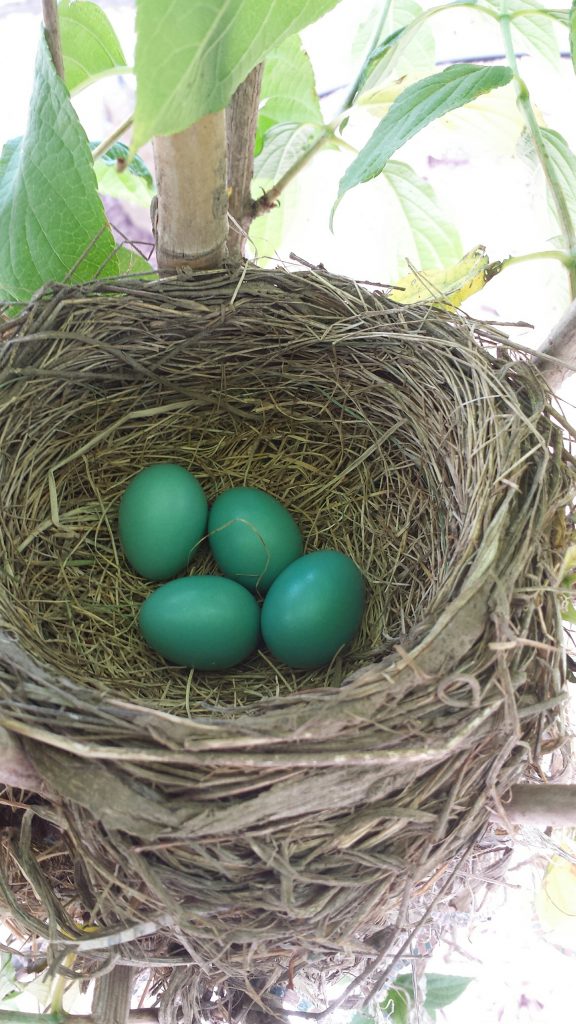 Their nest is right outside one of my windows in my writing cottage, so I see the mama coming and going all day as she takes care of her precious little ones. I also put up a short video of the little ones on my Facebook page if you want to check it out.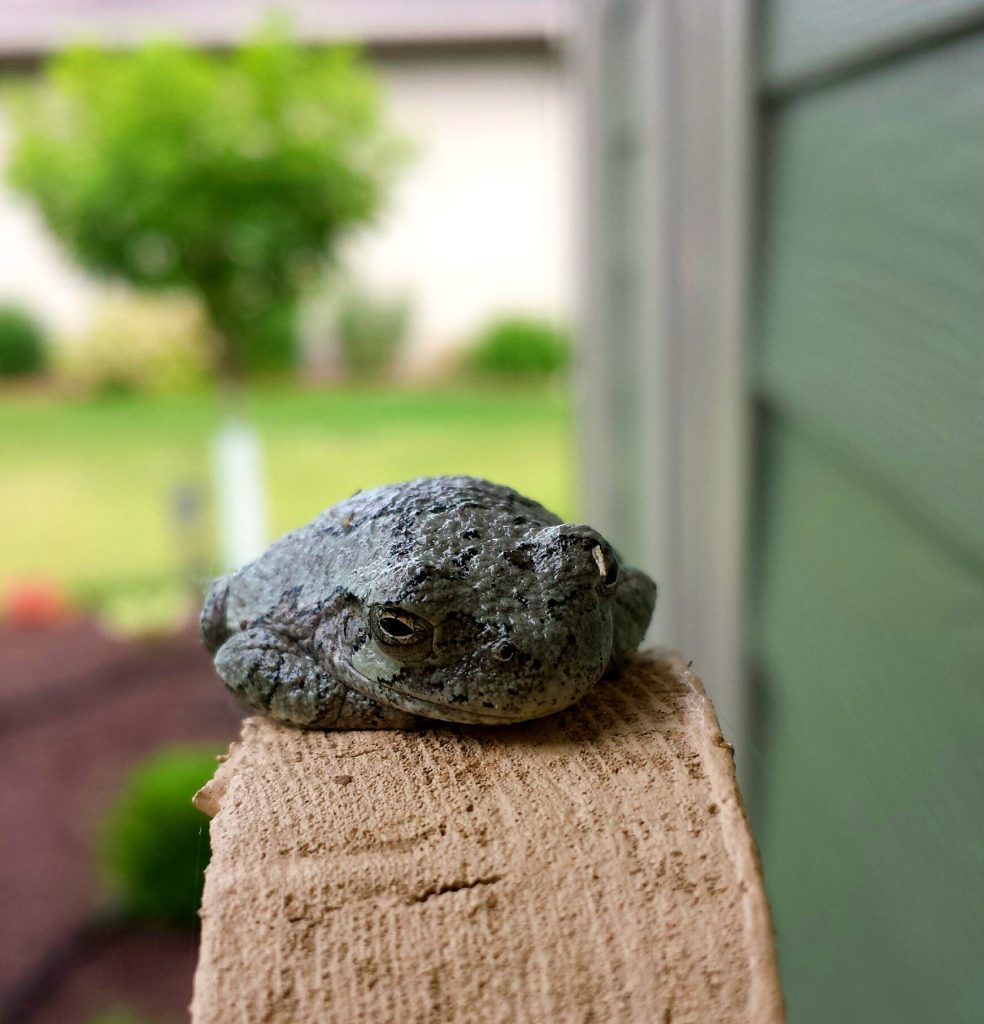 And the tree frogs are back too!  I just love these little guys (and gals!). They are like little surprises when you come upon them. They can be quite sneaky and all of a sudden, there they are. They always bring a smile to my face. Two summers ago we had two around almost the whole summer. I called them Mr. and Mrs. Green Jeans.  This little guy was on my front porch, while this little gal below joined me for lunch one day on the deck.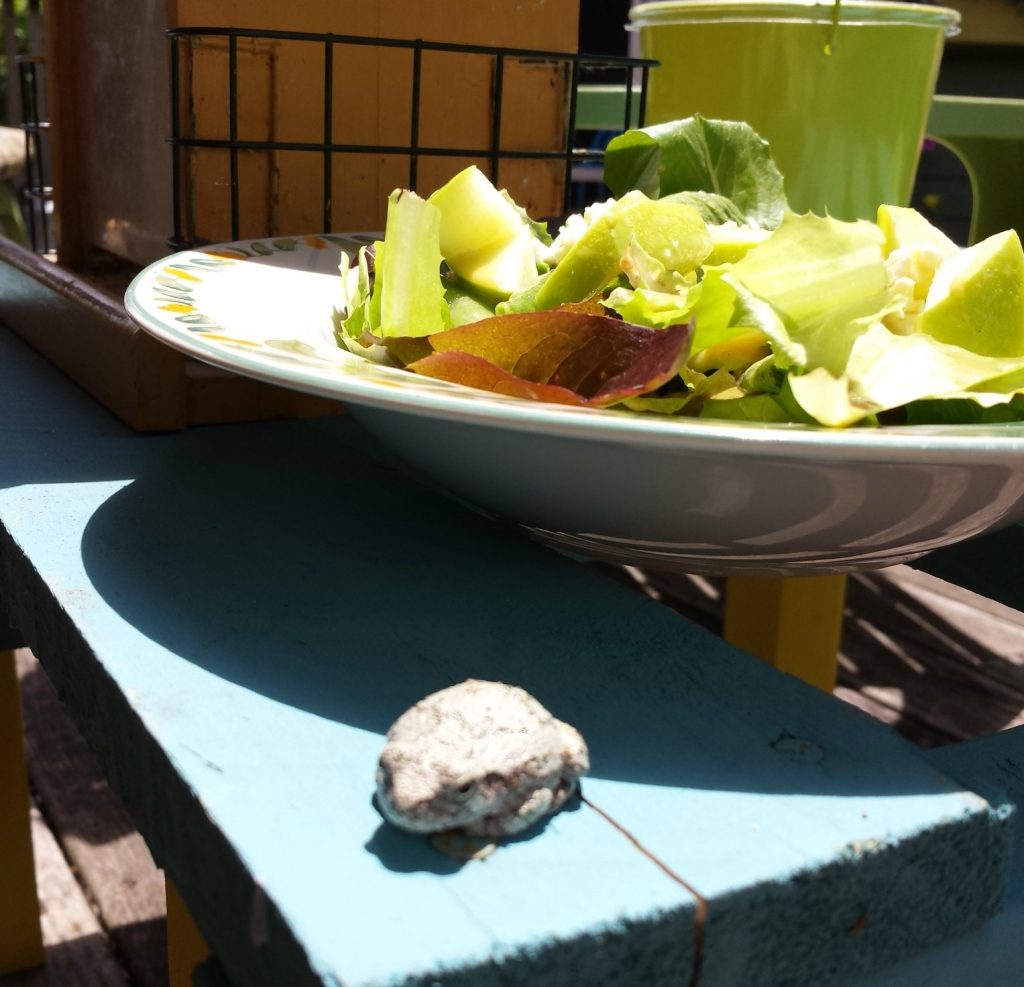 Oh! How I love summer!  New life abounds and old friends have returned. And time to brew some sun tea!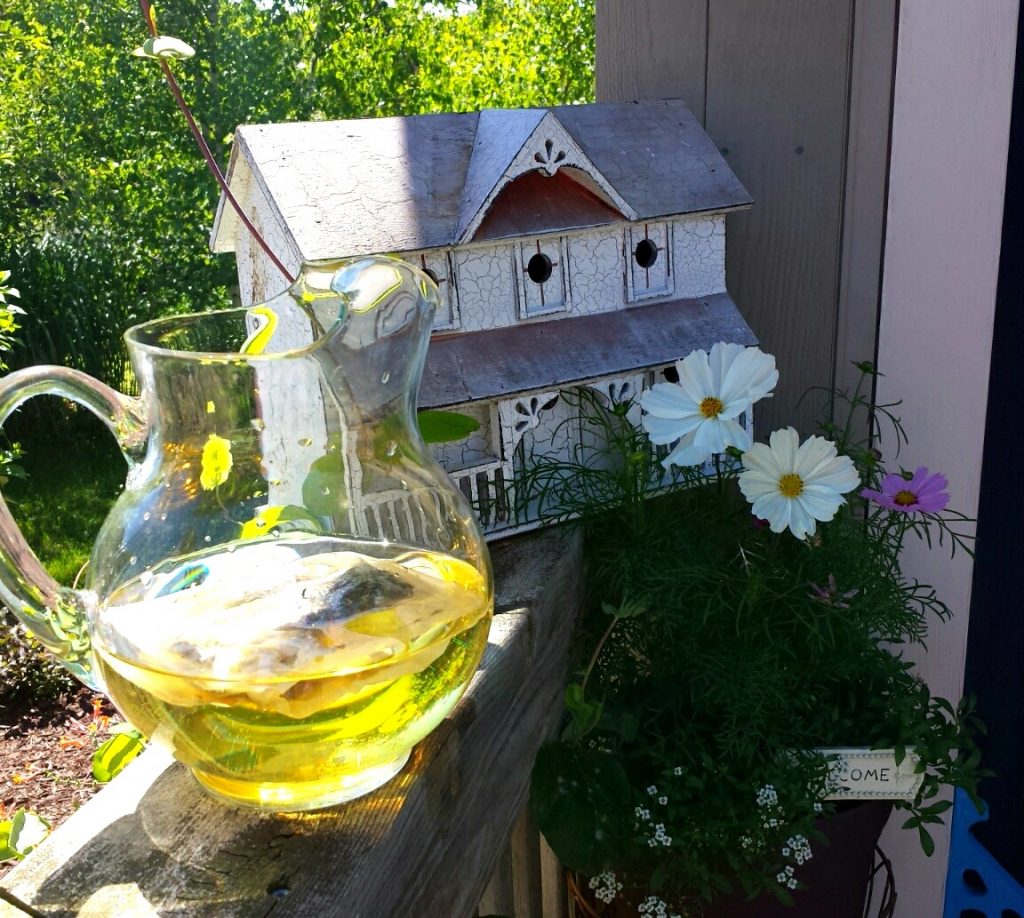 Well, friends, I hope your weekend is a good one and you experience many small and big joys as the summer days unfold.
 Thank you for sharing and subscribing to my blog updates.