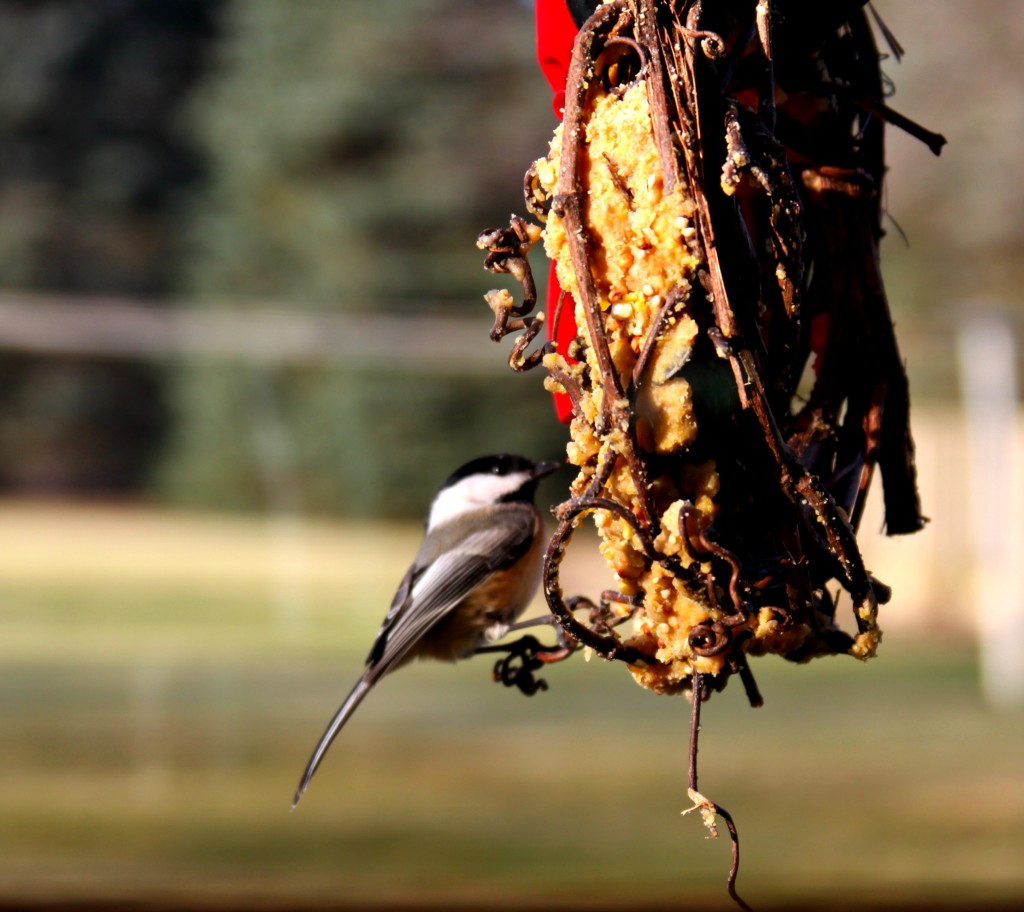 Meditation comes in many different forms. Two that I enjoy are sitting with my eyes closed, listening to soft instrumental music, and the other is a walking meditation in a small wooded area near my home.
Opening my eyes after a 15-minute meditation this morning, sitting in my over-sized peach wicker chair in my writing cottage, I sat a bit longer.
My eyes drifted most willingly to the world of an action packed flurry of little legs hopping here and there, and wings flapping about outside my window– watching my winged bird friends partake in the gift of the feast I blessed them with earlier this week.
Once again, I'm reminded…it is the simplest things I give thanks for that bring bursts of joy to my heart each day.
Thank you for subscribing to my journal posts.