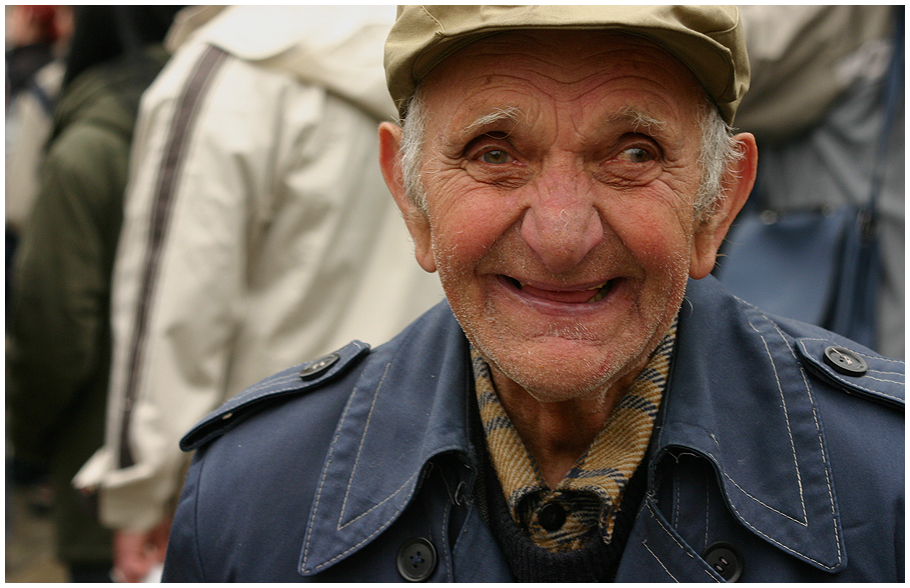 As I pulled into a parking space at the grocery store today, my tires crunching over the ice from rain that froze overnight, I noticed him. An older man, possibly in his mid-to later 70s, walking toward his car. He stopped, looking over at me, as if waiting for me to get out of my car.
I noticed in the backseat of his car a beautiful dog, which looked to be a Carin Terrier. I smiled.
Once out my door he said, "Are you okay to walk across the ice? Or I can assist you and you can hold onto my arm."
I said, "Oh, I think I'll be fine. But thank you."
"You are welcome," he said smiling, and then added, "You sure do look nice today."
I sensed he didn't mean any harm, but was just having a little fun flirting. "Oh gosh, thank you. You are sweet," I said. "Is that your dog in the backseat?"
He said, "That's my girlfriend."
I chuckled. "She sure is cute."
He said, "You see, my wife allows me to have three girlfriends. I have two girlfriends at home who are my hunting dogs and this one, she is my puppy dog girlfriend."
Chuckling once again at his humor, I said, "You have a very nice wife and you just made my day."
He said, "Well you made my day, too."
And on our way we both went.
I smiled practically all the way through the grocery store. And I thought about how when I was younger I would have looked away, worried that this man was weird, strange or wanted something from me.
He was harmless and just wanted to talk and in doing so, he truly did make my day with his kindness and sense of humor. And heck, even if he was flirting a bit…I thought, more power to him. He is alive and well and making the most of his life — gotta love that!
Thank you for sharing and subscribing to my blog updates.