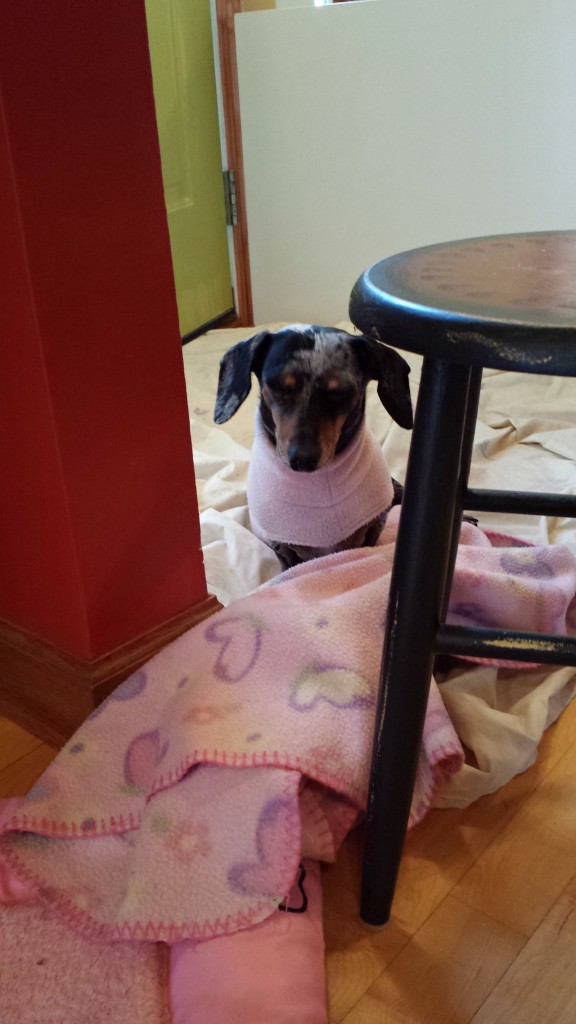 When autumn begins making its appearance, everything in me seems to shift. All feels right in my center. I don't just love fall, I adore it!
Projects I've been thinking of seem to pick up speed and actually get done. Like my front door, which was blue for about the past five years or so. Ever since the day I painted it, I didn't like the color once it dried. It bothered me every time I looked at it.
But I didn't know what color to change it to. I can't even tell you how many times I thought about a new color!
My house is a darker sage of green. I wanted a color that would go with the different seasons, plus the many holidays for decorating purposes.
And then I found it… an autumnal blessing… I painted it a lighter shade in the green family called "antiquity." Just the name itself makes me happy.
What a difference painting my front door this color has made in my spirit!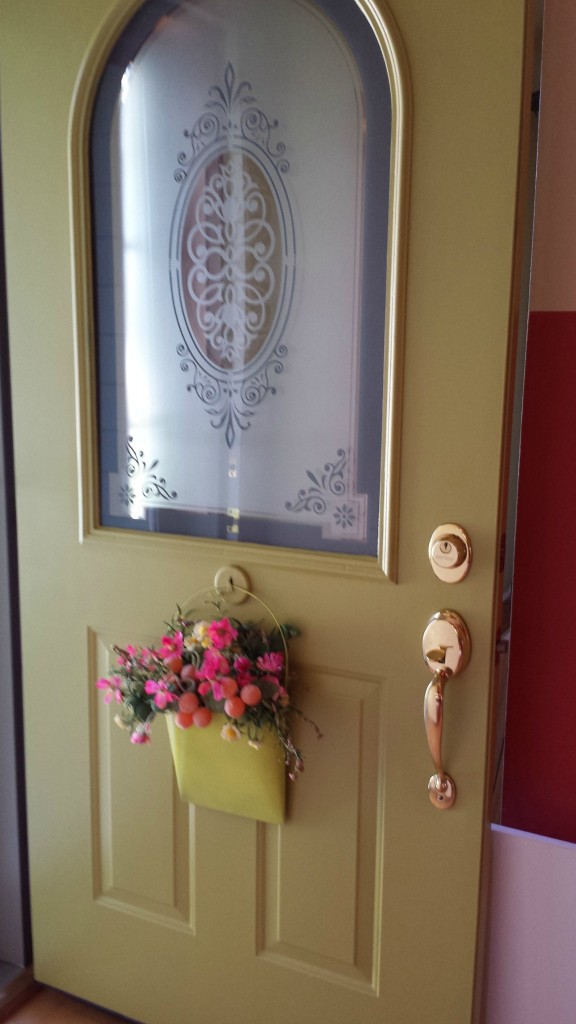 Now I can't stop staring at my front door!
As I looked closer at the photo I took of Gidget who wanted to be on my lap while I painted, but finally gave in to sitting off to the side, I see she looks to be in an almost meditative state. I guess the autumnal antiquity agrees with helping her to feel in balance too!
It will be another autumnal blessing soon when I bring out all my fall decorations – but for now I just had to enjoy a few days longer the summer floral on my freshly painted door.