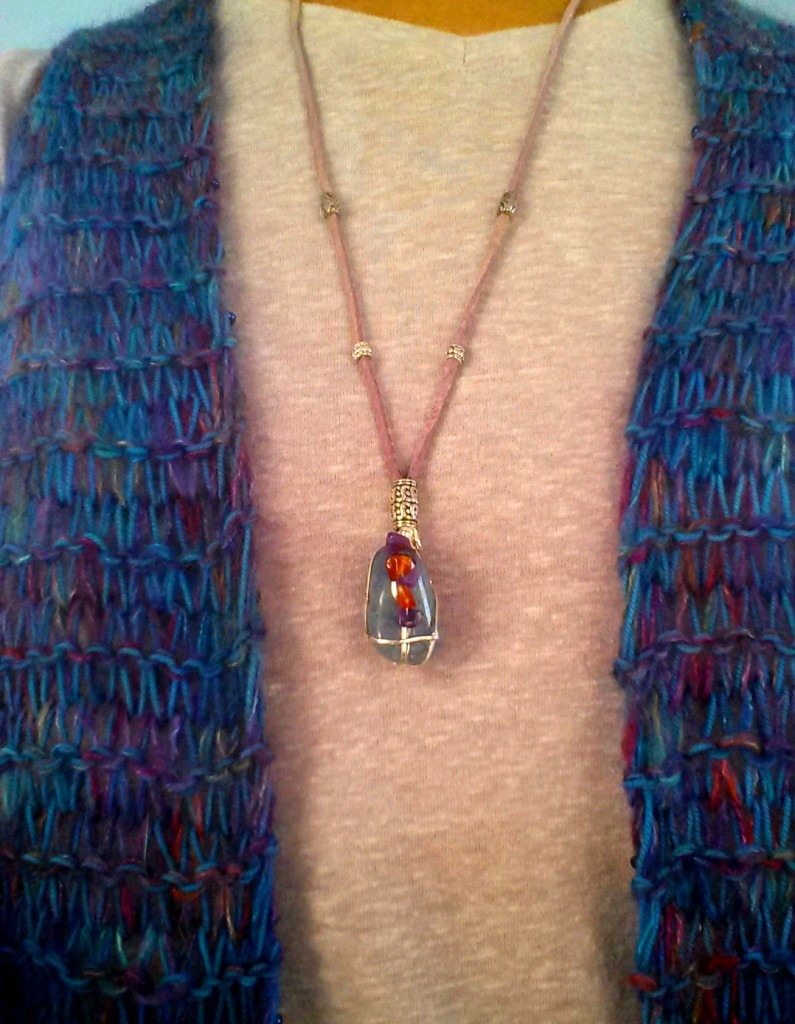 Wearable Earth Jewelry by artist, Kathleen Nohe
I love supporting artists. My heart just soars when I get the opportunity to do so. Maybe being a writer and others supporting me reading my work, and purchasing my books, might have something to do with it—I know how our hearts and souls go into our work. And I know how vulnerable that can be to put ourselves "out there."
But it is something bigger for me too. Recently I saw a stone necklace that an artist, Maria Wulf was featuring on her site for another artist, Kathleen Nohe of Wearable Earth Jewelry – that alone I think, is so cool how so many artists support each other in this way.
I knew I had to have one of these necklaces. The fact that she uses different stones that are connected with different energies was intriguing to me. The longer I am alive, the more and more I want to connect with nature, the earth and animals as often as possible.
Having a custom made necklace by Kathleen (Hi Kathleen!) was something that called out to me. So I contacted her through her Etsy shop and told her what colors I'd like.
I was so thrilled my necklace arrived today (with a set of matching earrings!). I had no idea what energy this stone represented, but got goosebumps when I read Kathleen's note she included:  "The stone you picked is Sodalite – it's energy properties are to help unite logic with intuition." Oh my gosh, that is me right now – working on more of my intuition and following it's guidance. It couldn't be more perfect.
To top it off, I just "happened" to be wearing the beautiful knit vest today, my dear friend Victoria, made for me – notice the colors? Could they match any better to my necklace?  I don't know about you, but when synchronicity like this happens, my whole insides light up. Talk about feeling the energy!
The other part I love is that Kathleen took the time to include a personal note. We had connected via email when I ordered the necklace and also found out how we both love special needs animals, which was so cool. But she also said in her note that she feels like she made a new friend. I feel the same way and am grateful.
Our world so big in many ways, but yet when connections like these are made, you can't help but just know there is something way bigger at work here. Way bigger.