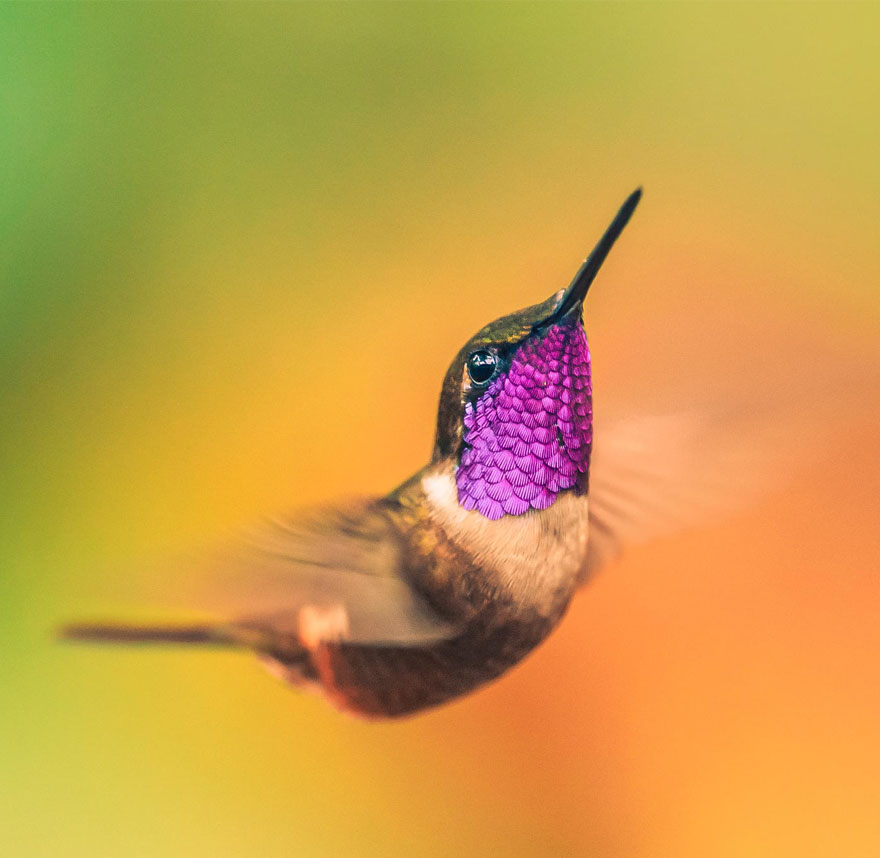 Time stood still this morning when I listened to Robin Roberts interview author Elizabeth Gilbert who is celebrating 10 years of her book Eat, Pray, Love.
It was the moment a young woman stood up and asked Elizabeth how to follow her heart when her dreams felt scattered. She said that she came to New York wanting to pursue a media career. But now she realizes she wants to travel the country and teach Yoga, which feels off the beaten path.
Liz told her that there are people who are like jackhammers. They come here knowing what they want and they go after it and nothing gets in their way. Then there are the hummingbirds of the world who try this and try that, always searching.
She went on to say that our world rewards jackhammers. But the truth is, those of us who are hummingbirds are on a scavenger hunt. We are allowed to follow our curiosity. Her advice that just because this is who you were last year does not mean that you can't be something different now. She said to the young gal, "just keep going. Just keep looking."
This hit a very deep place inside me. It was exactly why I was in transition for three years which I will be sharing in my new book Wisdom Found in the Pause later this year.
I struggled with letting go of the chapter in my life I call my "Frankie Chapter," (and I wrote about that time of my life in my memoir Through Frankie's Eyes),wanting to move on after she passed. But not sure where I was headed, though something niggled at my heart that I wanted to explore.
Tears sprang to my eyes as Liz's words rang through my mind and vibrated in my heart. I AM a hummingbird. I was so overcome with emotion.
And then it hit even deeper. As I wrote about in my memoir, Through Frankie's Eyes I believe with all my heart that Frankie came to me two weeks after her death as a hummingbird.
It was late one afternoon almost four years ago when I was sitting on the deck, lost in thought about Frankie, that a hummingbird fluttered about a foot in front of my face. She flitted back and forth – back and forth. This had never happened before. I don't know really how long this lasted, but the feelings that ran through me in those moments were hard to deny that it was her.
In my heart I believe it was Frankie sending me a message that she was okay – she was still with me – and that I would be okay. Because as I wrote about in my memoir I had tied my identity so close to Frankie and my work with her that I didn't know how to move on without her.
As these thoughts swirled through my mind this morning I had another aha! that perhaps Frankie was letting me know that it was okay for me to be a hummingbird. She was showing me that I could go on to follow other dreams in my heart.
My heart smiles as it feels like another full circle moment. But mostly a confirmation that everything I felt those three years of transition was okay. We are allowed to pursue what we want and to take the time to figure things out.
I don't know how Elizabeth Gilbert does it with her thoughts that resonate deeply with so many women. But I, for one, am so grateful for her. And I'm grateful for the little dachshund on wheels, Frankie, who I also believe just sent me another message to keep following my heart.
Here is the interview with Liz if you'd like to watch it yourself.
Thank you for subscribing to my blog updates.