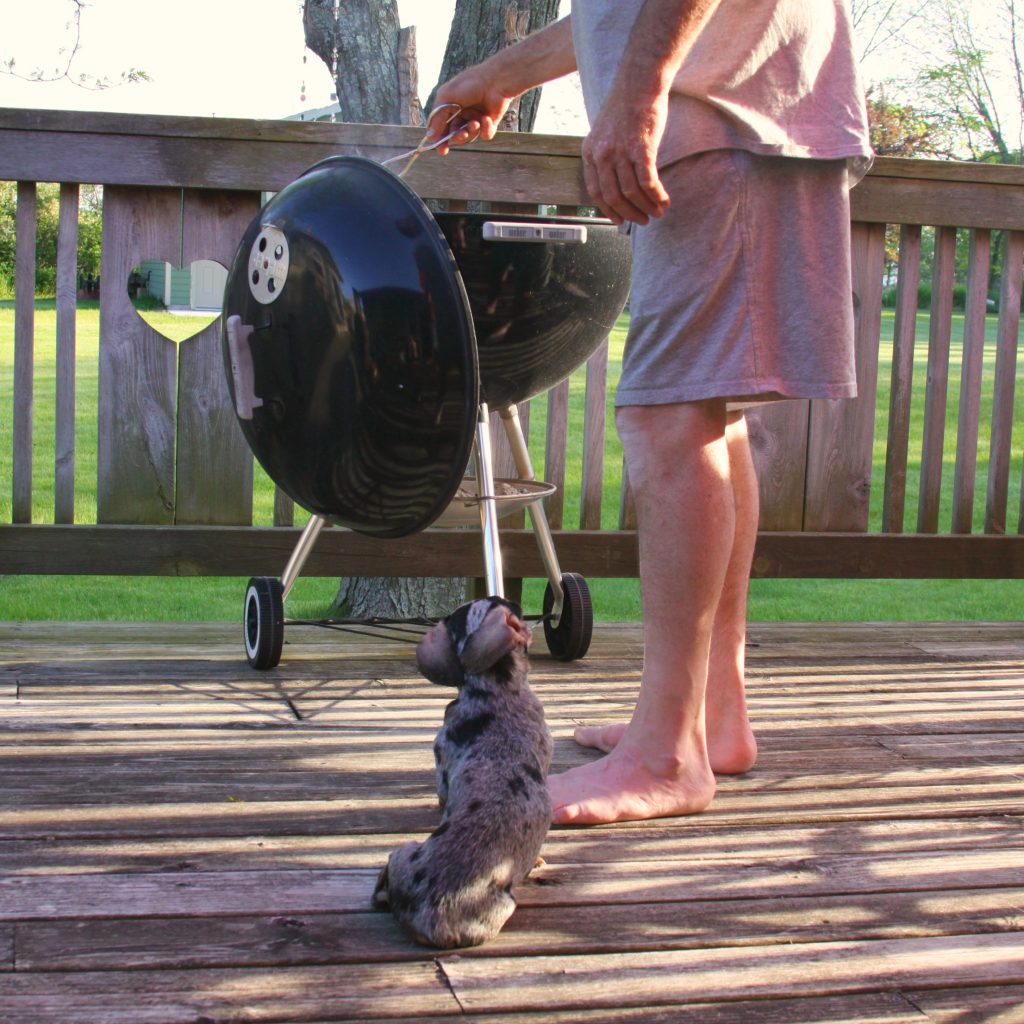 It was picture perfect to hang out on our deck last night around the chiminea and grill out. One of my favorite things to do, along with the entertainment of watching Gidget and Kylie.
Gidget was on high alert as John grilled chicken…. you know…. just in case something would hit the deck. Such stamina they can have when a prime opportunity is before them.
We are having a few hours between rain today, the sun shining brilliantly right now. John is working again on our van we are converting into a camper – the vamper that we've also named Second Chance. Can't wait to share more photos of it once it gets a little further along. It's now all insulated, then ceiling and walls to be installed, followed by beds, kitchen and storage. I think. I could be wrong on this and really should check with the boss. 🙂
After lots of thought, we've decided to post-pone our trip out west this fall with our vamper. We both really want to make this trip, but just don't feel it would be fair to Kylie who is almost twelve years old.
Because it would require pulling up stakes every one to two days, we just don't feel comfortable with her arthritis to put her through that. So we are looking at perhaps visiting South Carolina instead. We would find a spot where we can park the van for the week so it's not so much stop and go for her.
But with summer here, it's hard not to dream about a vacation in Second Chance, which will likely be in the fall, so we shall see what unfolds!
Thank you for sharing and subscribing to my blog updates.