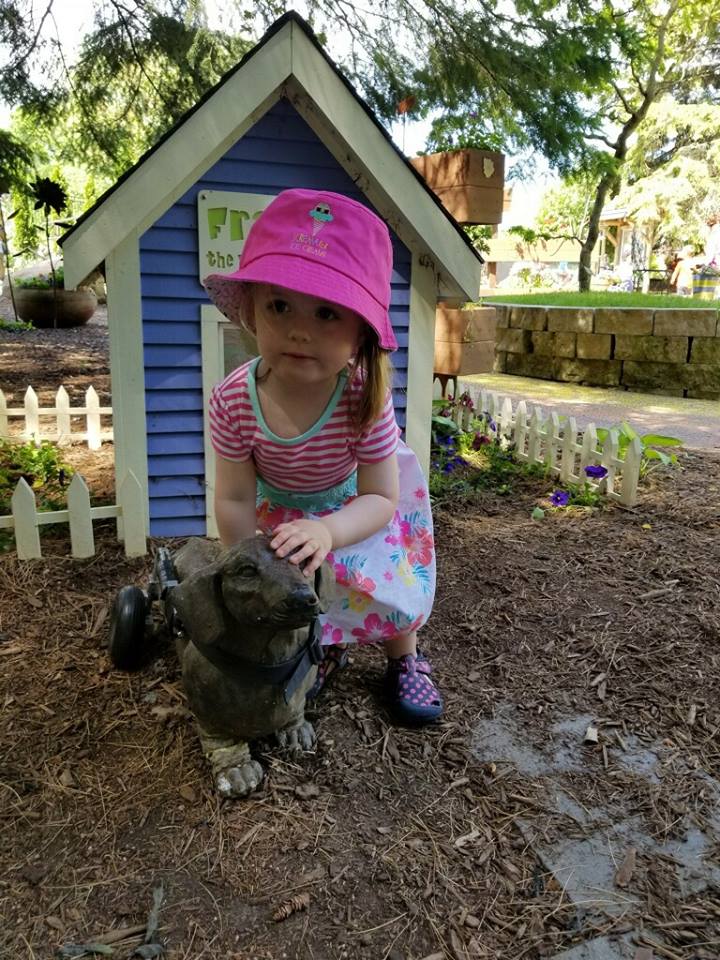 As many of you know my dear Frankie's memory lives on in a wonderful children's garden called Bookworm Gardens.
Today I received this photo from my sister, Paula. She is living her dream being a nanny to two sweet little girls. This is Elaina. While recently visiting Frankie at the gardens Elaina bent down and lovingly said to Frankie, "Feel better."
Well goodness… I have tears in my eyes just writing this! I couldn't have been more touched.
One thing I enjoyed doing when I visited schools and libraries with Frankie and sharing her message and books I wrote about her was helping kids to understand empathy.
If children can grasp empathy oh, what a beautiful future we have! And dear Elaina is leading the way with her compassion and kindness extended to Frankie's likeness that continues to spread that message even though she will be gone for five years as of June 21st.
What a gift this photo is as I've been giving so much thought lately to the anniversary of Frankie's passing. And that our loved ones, human or pet, continue to be with us in the most special and magical ways.
Thank you for sharing and subscribing to my blog updates.