This is something I've devoted much of my energy to the last few months!
A NEW online workshop with my friend and fellow author, Dawn Baumann Brunke.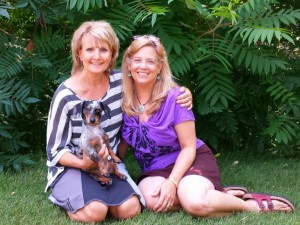 I'm so excited to announce:
ART, ANIMALS, and ANIMAL GUIDES:
Understanding Our Connection between Animal Teachers,
Ourselves and the World
Exploring how everything is connected can have a profound effect on our lives. All it takes is the willingness to pause, listen and be open to the powerful connections that are with us all the time. In this workshop we will engage our animal guides, discover meaningful links between inner and outer worlds, and learn how to gain deeper levels of awareness through self-exploration and creation.
During this workshop we will:
Meet your animal guides.
Learn to invoke assistance and advice from your guides.
Design a SoulCollage® card of your animal guide.
Create a personal altar.
Deepen your relationship with animals, yourself, and the world.
To learn more and register, please check out the details here (or click on either photo above).
We hope you can join us for this intuitive excursion we are so excited to share with you! And if you know of anyone who would enjoy this, feel free to pass it along.
Thank you for subscribing to my journal posts.