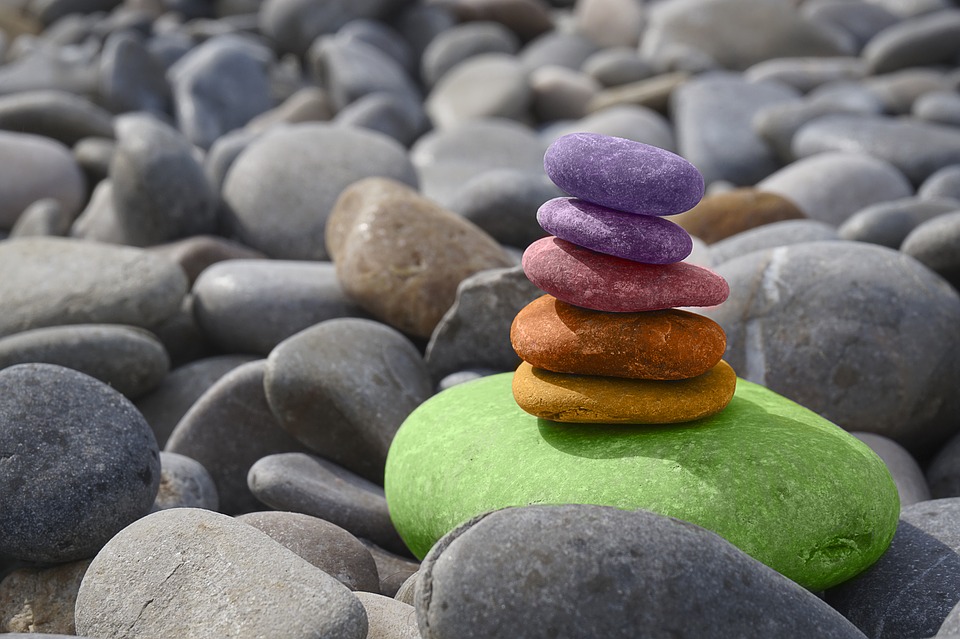 The question of balance has been on my mind quite a bit lately. Spring is here, and with it, I'm wondering how I'll balance all I wish to do.
With spring and warmer temps on the way I'm yearning to be outside more, spend time with friends, and yet, still wanting to pursue working on workshops I'm planning and facilitating, along with the many ideas for future workshops I have waiting in the tunnel for exploration. I've also immersed myself in a few classes the last couple of weeks to fine tune my facilitating skills. How do I do all of this along with all the other basic functions of life?
While in the planning stages of the next workshop I'll be offering in my home studio (Animal Wisdom and SoulCollage®) with my friend and colleague, Rachel, this question of trying to balance it all came up for both of us. No matter one's age, as she is twenty years younger than me, it seems that we are always trying to achieve some sort of balance – and maybe it's just because I'm a woman, but this question of balance seems to be more of a challenge with women.
Just thinking about it as I write this I feel a shift happening of my mind racing and even feeling a little light-headed and anxious. It's times like this that I also think about all the reading I've been doing about the indigenous culture and how their life ebbed and flowed more in balance like nature, following the energy of the moon, and flowing with more ease as nature does.
We've been so conditioned as a society to strive for the top, whatever the top is, and achieve material things, and to keep going at a pace that isn't really possible to keep up with. And then when we try to slow down it can feel like we want to jump out of our skin!…and as if we aren't doing enough or being enough!
I know that feeling having taken a two month sabbatical after feeling so burnt out in 2013. Initially that is what it felt like. It was so uncomfortable. I didn't know what to do with myself. But after two weeks, that uneasy, jittery, feeling began to subside. And so I think about that now as I'm questioning this new sense of a shift again within myself as the season changes. And Lord, if that word trust does not come up again as I give thought to all of this.
And I'm reminded of what my friend and I talked about and how I shared that my energy and production level is so much higher in terms of fulling my works mission from mid-fall through the winter months. When I look back over the past six months I've accomplished so much!
This need to find more balance of work and play, instead of all work, is knocking at my door as spring slowly makes its way to Wisconsin. And this is perhaps the lesson of what balance looks like for me instead of losing myself in thinking how our culture defines it. How important it is that we each take the time to tune into our own energy patterns and work with them, instead of comparing ourselves others.
And this is why I love writing as I just worked this question of balance all out on the page and I feel so much better. Hope it was beneficial for you, too!
Thank you for sharing and subscribing to my blog updates.