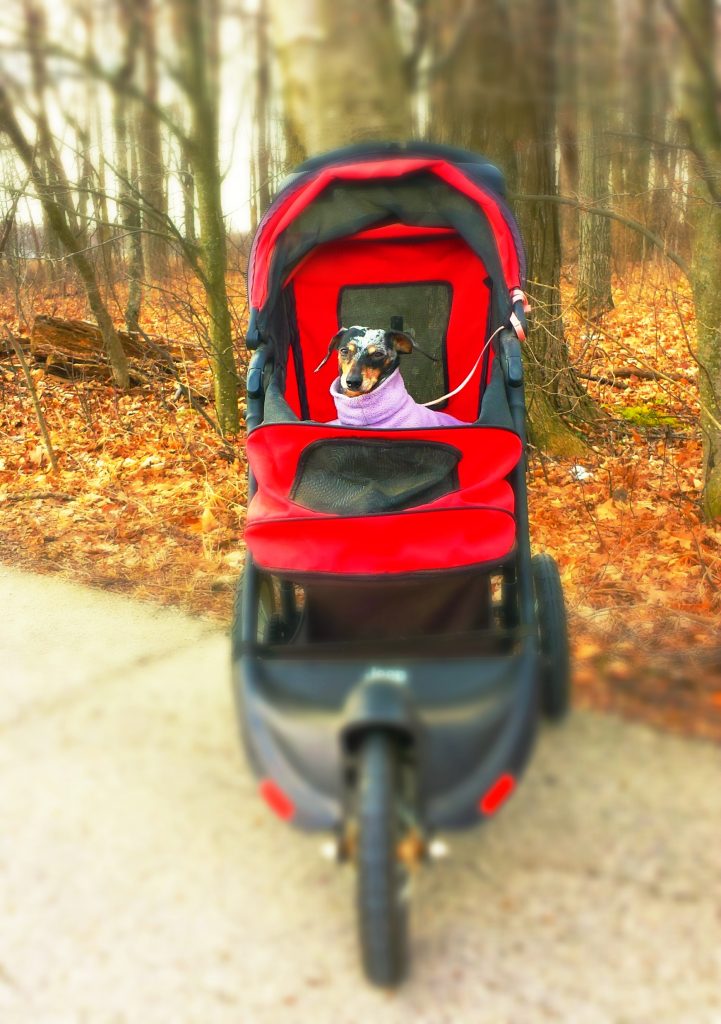 This Jeep dog stroller has been a ride for three disabled dachshunds since 2008— Frankie, Joie, and now Gidget. And someday when Gidget is no longer with me, I will be retiring it along with my adopting special needs dogs as I wrote about recently.
For now, I enjoy my time with Miss Gidget knowing she is likely my last disabled little, one and a favorite place to stroll is actually past this wooded area—not through it.
Ever since reading The Hidden Life of Trees by Peter Wohlleben I can't walk past trees in the same way now. It's a good thing. Wohlleben's scientific discovery that trees are social beings, describing them like a human family with tree parents and children, and that they have their own network of communication going on among them.
Now I wonder what they are saying when I walk by. Are they happy to see Gidget and me? Do they get upset when people leave trash behind? There was some trash along our route and so I picked that up as we went. I like to think the trees were happy with me for doing that.
But interesting when one begins to see the trees and plants as some sort of beings how you no longer feel alone when among them. Just like animals, they have much wisdom to share with us if we just tune in and listen.
Thank you for sharing and subscribing to my blog updates.