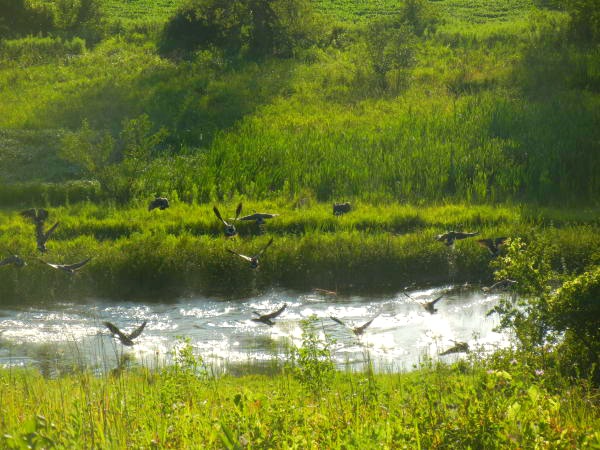 Living in Wisconsin where winters can be sooooo long, I come alive in a new way once warmer weather is here. And I do my best to soak in as much as a I can while it lasts.
And why I'm looking forward to facilitating a workshop in nature with my friend and co-facilitator, Rachel Nick next week Saturday. I'm especially excited about this one as it will be happening at the wonderful non-profit Rachel is founder of, LaValley Nature and Equine Sanctuary.
I really appreciate the sanctuary's mission: to preserve land for plant, wildlife, equine and permaculture use while inspiring others to do the same. We offer a permanent, safe and natural environment for aged horses to retire and live out the rest of their days peacefully.
In May after doing a private yoga session with Rachel at her sanctuary (yes, she also teaches Yoga!) she invited me to walk the 20 plus acres of her property. Rachel and her partner, Jeremy keep paths mowed along the property which take you to a quaint pond, past many beautiful trees, butterflies, birds and whatever else nature just may surprise you with as you walk the peaceful and serene land. Eventually you wind around the fences with the perfect view of the horses that eventually wind back to the front of the picturesque sanctuary.
During this relaxing workshop, you will be invited to play with creativity and make your own unique walking stick with sticks chosen especially for you from Rachel's property. We will then take you on a guided visualization to begin the process of connecting you with your heart and then gently guide you into your walking meditation in nature. Our intention is to help you connect heart-to-hand-to walking stick, to mindfully placing your feet upon the earth and connecting with all of natures healing energies to renew your spirit.
Your guides: Barbara & Rachel with Dancer and Hank in the background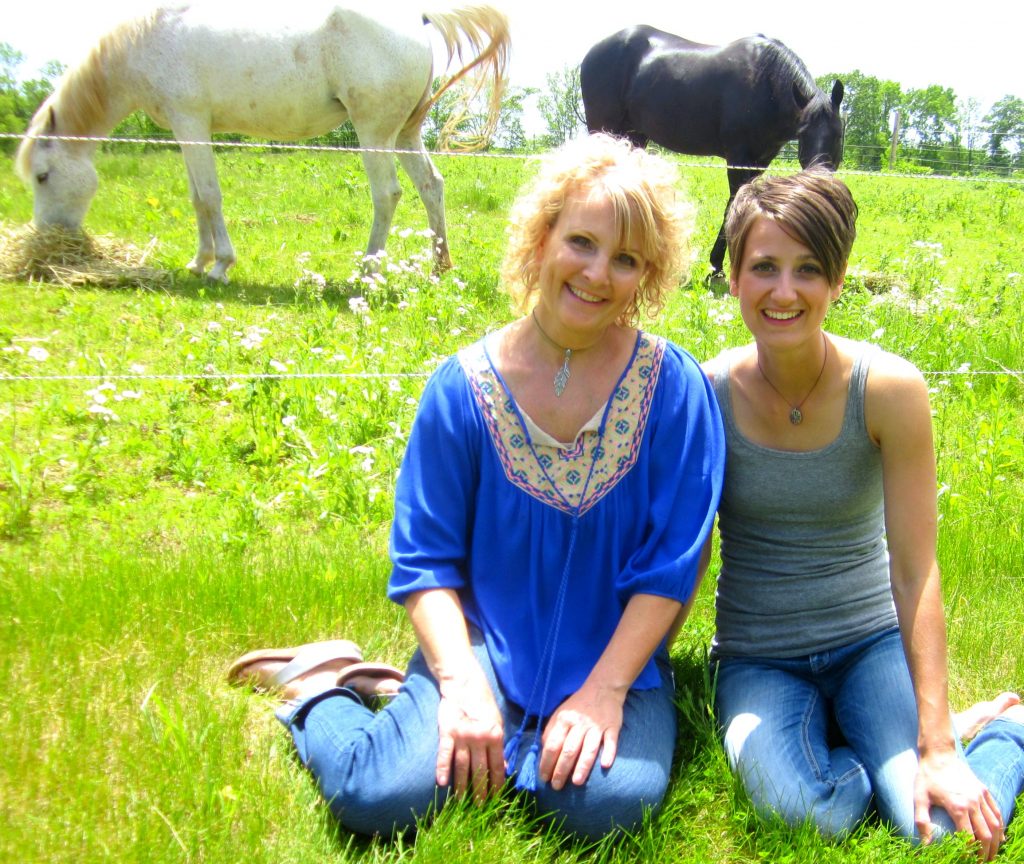 In our world that has us believing that rushing and getting ahead is what matters, Rachel and I are passionate about helping you to slow down, open to the beauty around you and really see and feel the exquisite influence of nature, allowing it to seep deep into your bones, and fill you with a peace that will have your spirit rejoicing.
We hope you can join us! Click here for more details and to register today. We look forward to seeing you!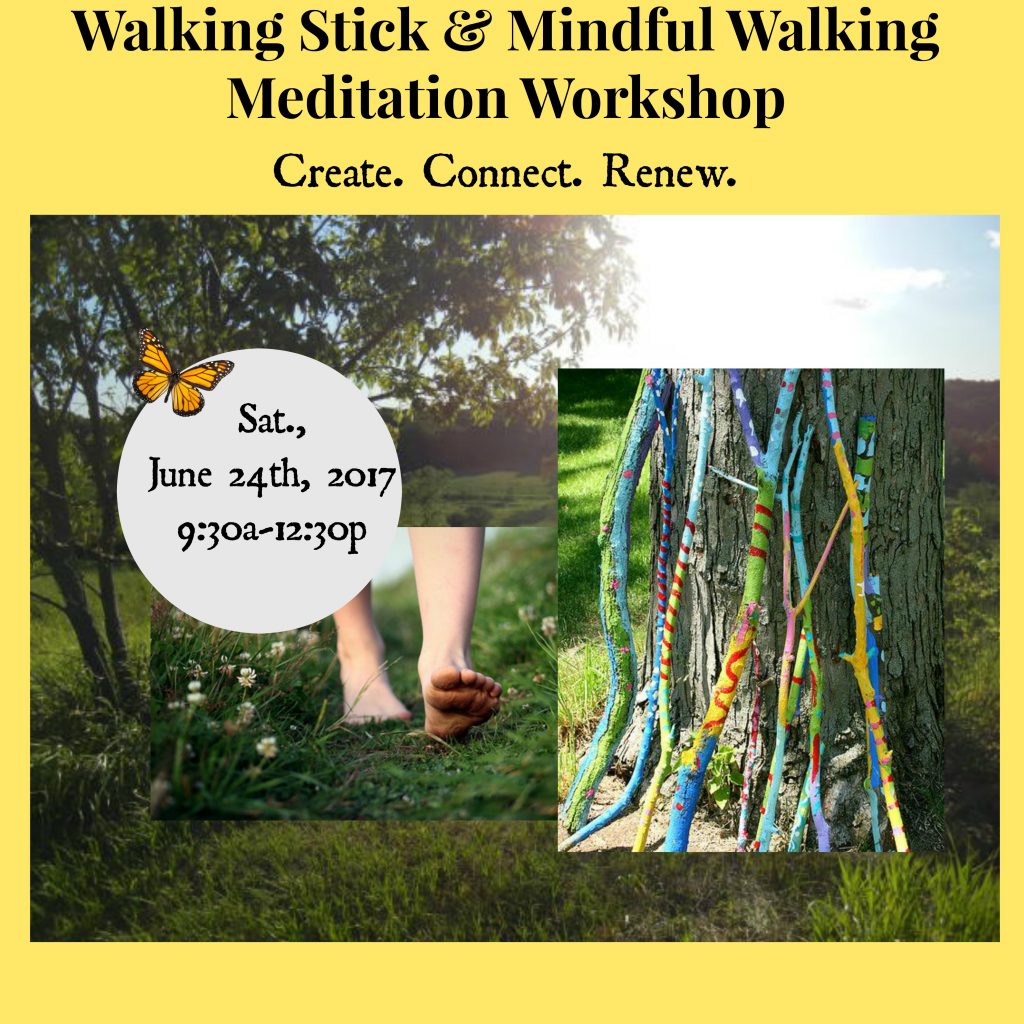 Thank you for sharing and subscribing to my blog updates.