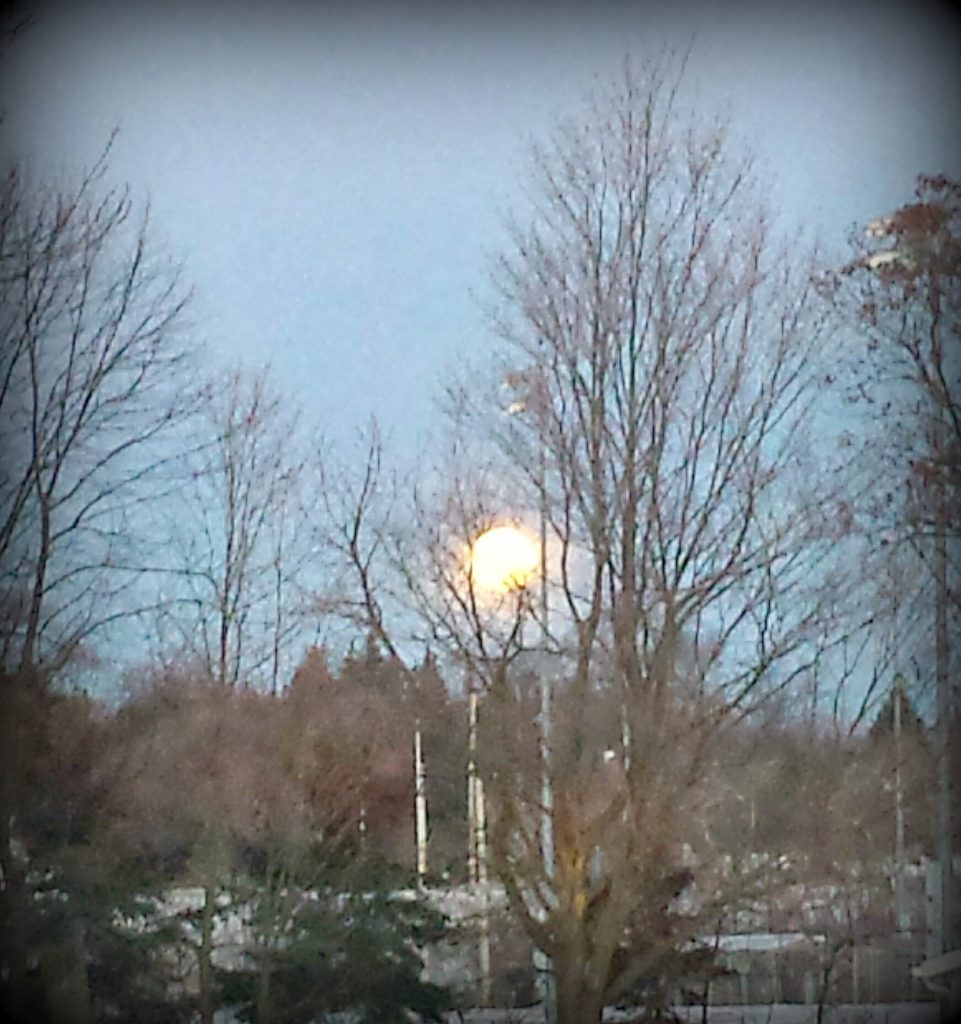 7:12am and the moon was still visible. I must have looked at it one hundred times last night. And I'll even admit this, even though I feel a bit embarrassed to say so, but I howled. Called the wolf moon, well, how could I not?
But here's the thing. I want to continue to embrace all of who I am. And I felt like letting out a wee little howl. No harm in that. But much gained in loving all those parts of myself.
I wanted to soak up every bit of the energy of that moon last night. So I kept the blinds open on my side of the bed. And waking early I immediately went to the kitchen window that faces west and threw open the blinds.
My daily ritual since October has been meditating for ten minutes and journaling with an oracle card from The Wisdom of the Oracle deck.
But the moon was calling me and I didn't want to miss out on it before it sunk into the west, so I grabbed my oracle deck and journal, and headed back to the kitchen.
Standing next to the kitchen sink gazing out at that moon – oh that moon(!) – I did what I've been doing for three months now and asked Dear Spirit what message I need that will guide me through my day and picked an oracle card.
Today was Loyal Heart. All about loyalty to myself and that Spirit is always loyal to me (and you, too!). And something I need to be reminded of often as I can get distracted easily and feel frustrated when I put a time restraint on certain outcomes. So this message today, perfect to begin this year to be loyal to what matters to me and to keep strengthening my faith that Spirit truly does always have my back.
And the moon? Well, it just reminds me of how magical this world can be if we choose to see it that way. Not that it is always easy, but nature reminds us how spectacular this universe really is. That super wolf moon was certainly full of exquisite beauty along with a depth of insight that there is truly something bigger than us at play and that we can be part of it just by pausing and taking the time to appreciate its amazing gift.
Much love and gratitude,
Barbara